This is a fine example of a young bull (or stag) elk. Elk are a common sight in Banff National Park. This one was found near Castle Mountain.
At this time of year (July), the antlers, which are lost and regrow every year, are covered in a skin called velvet.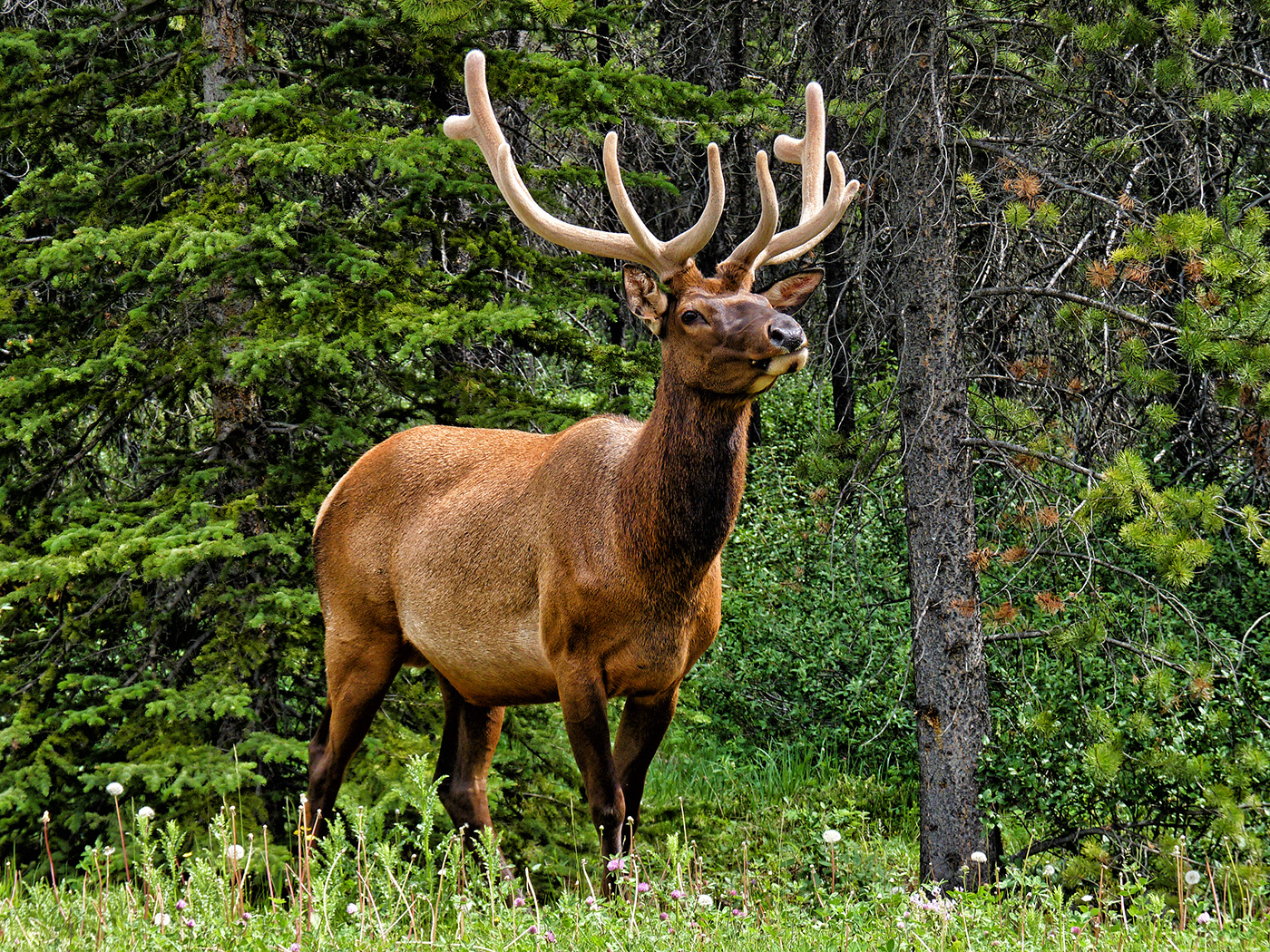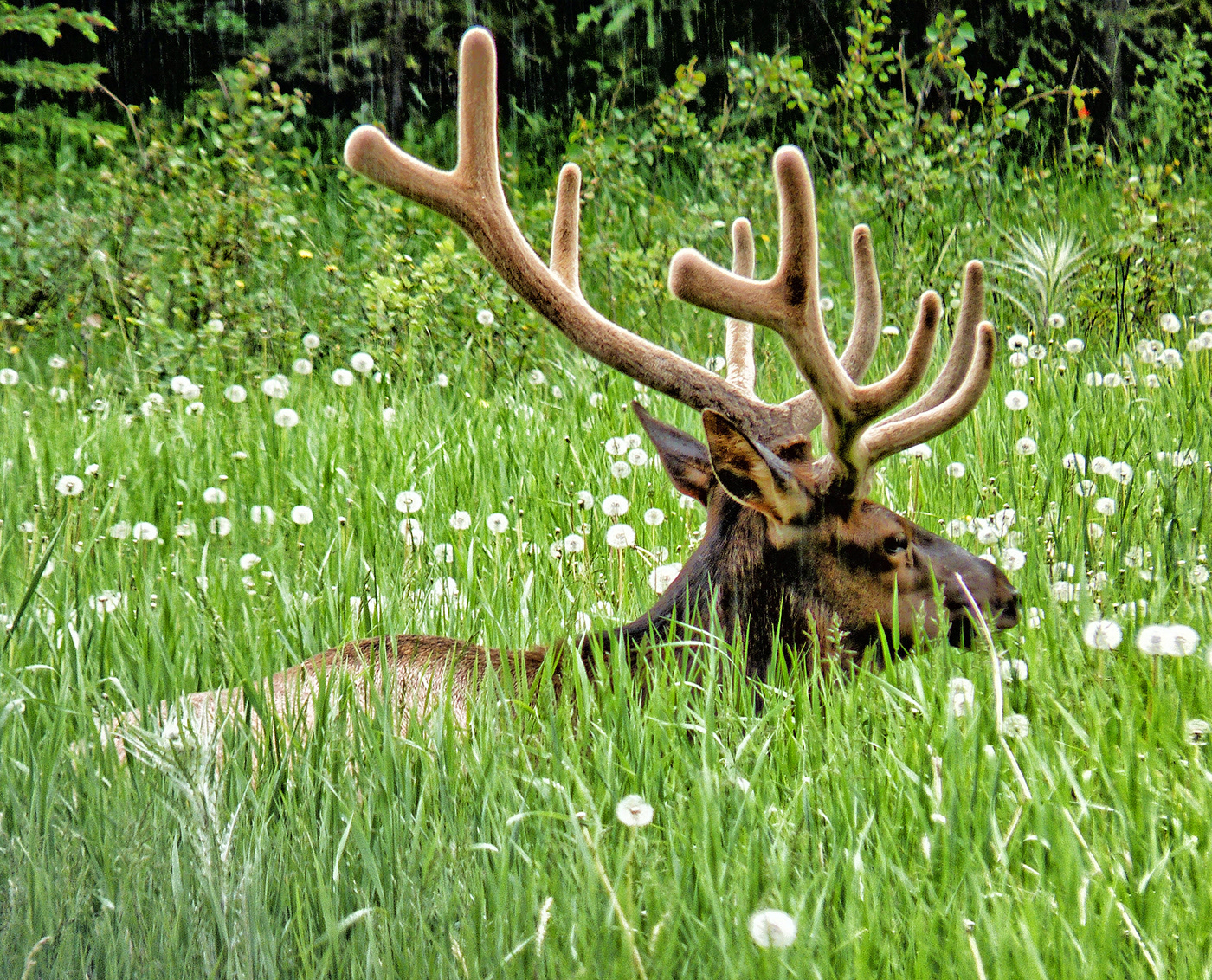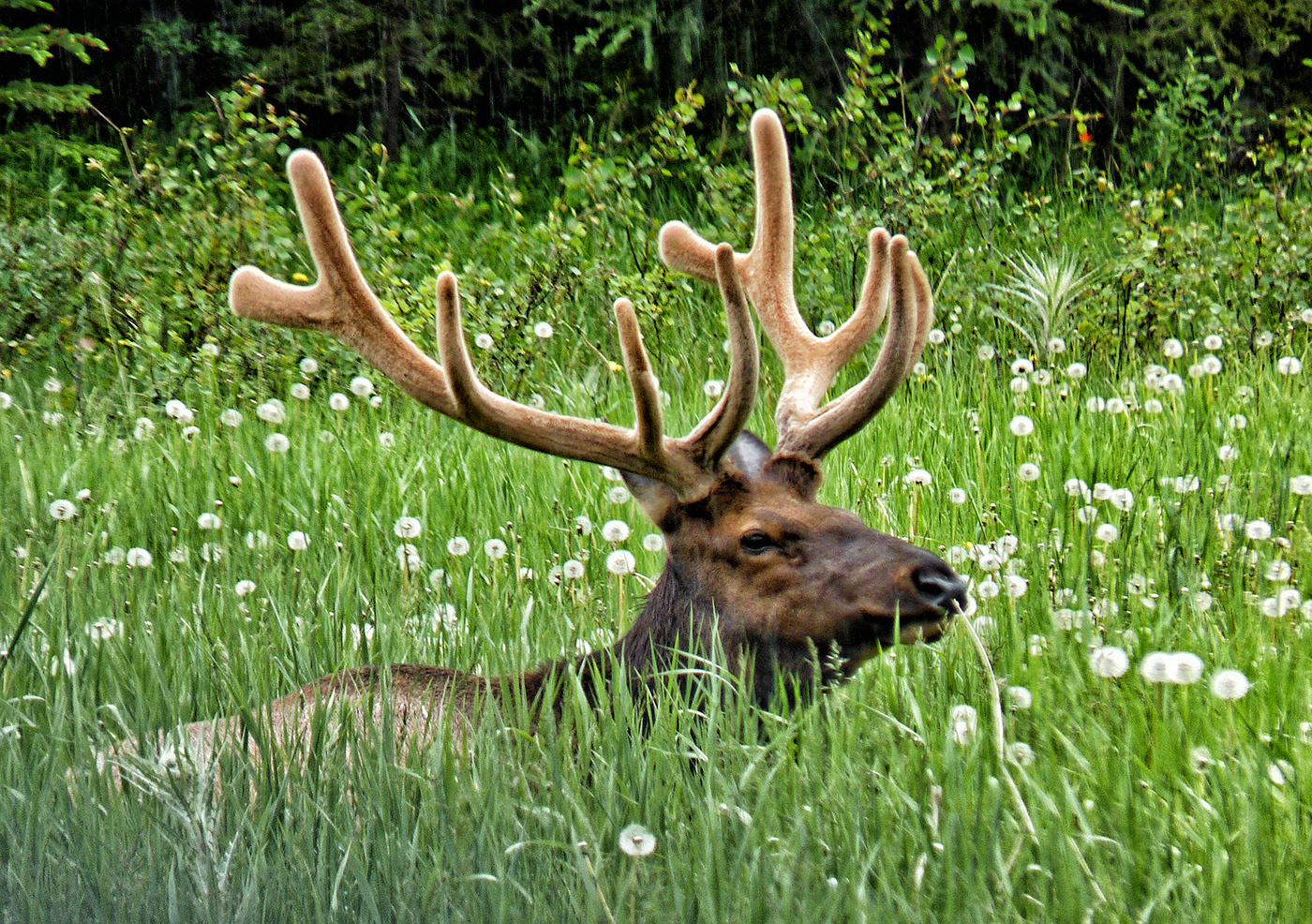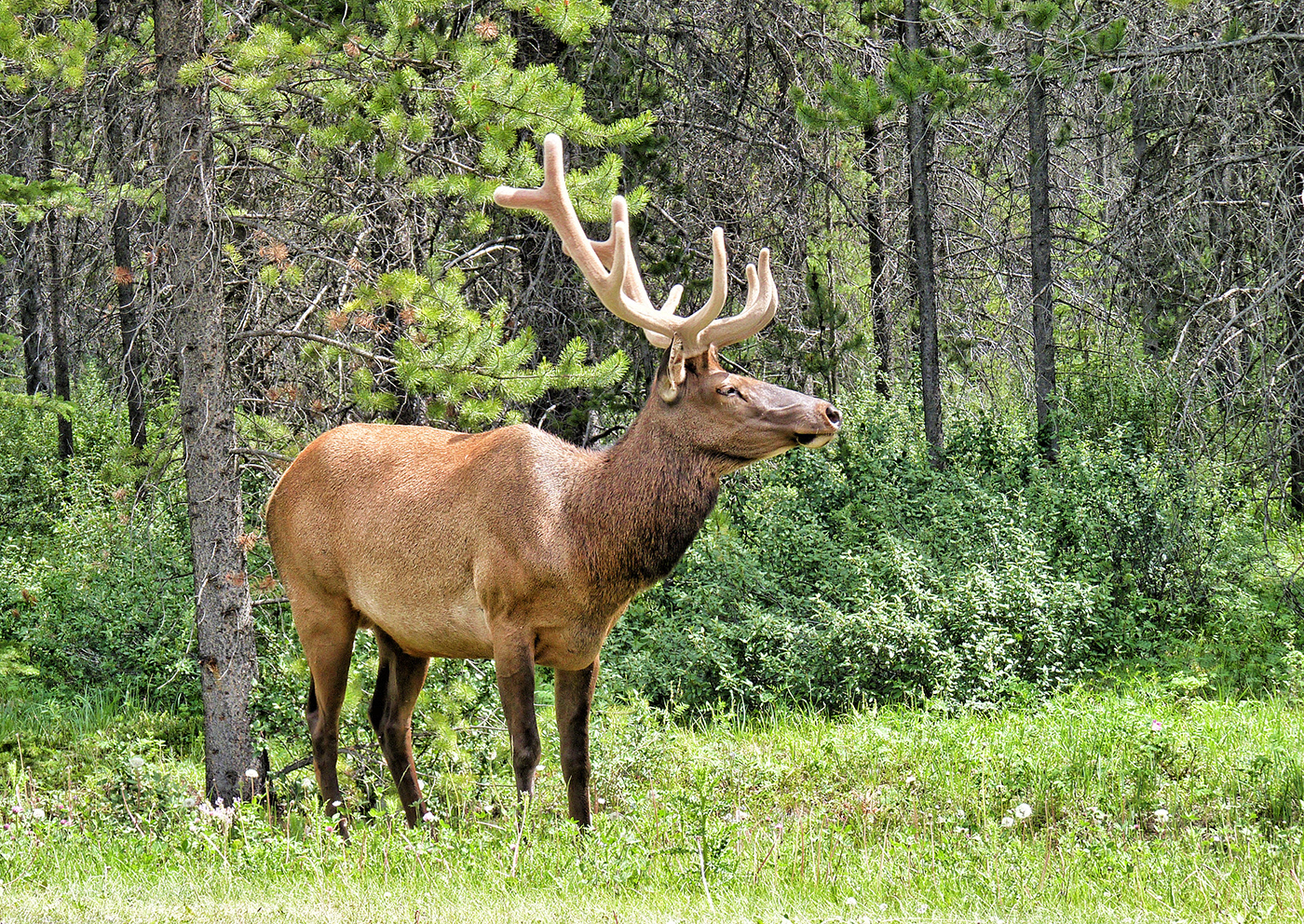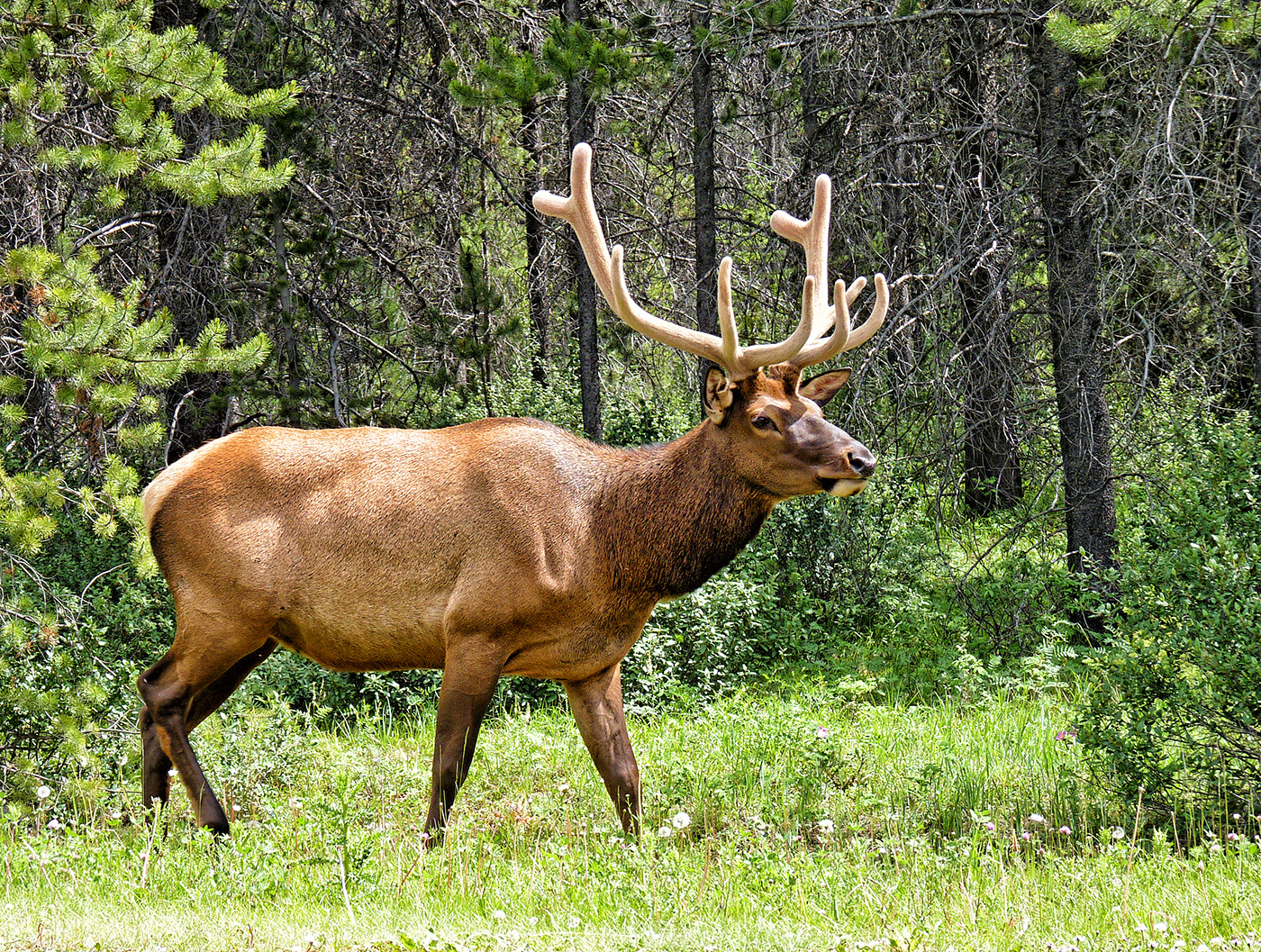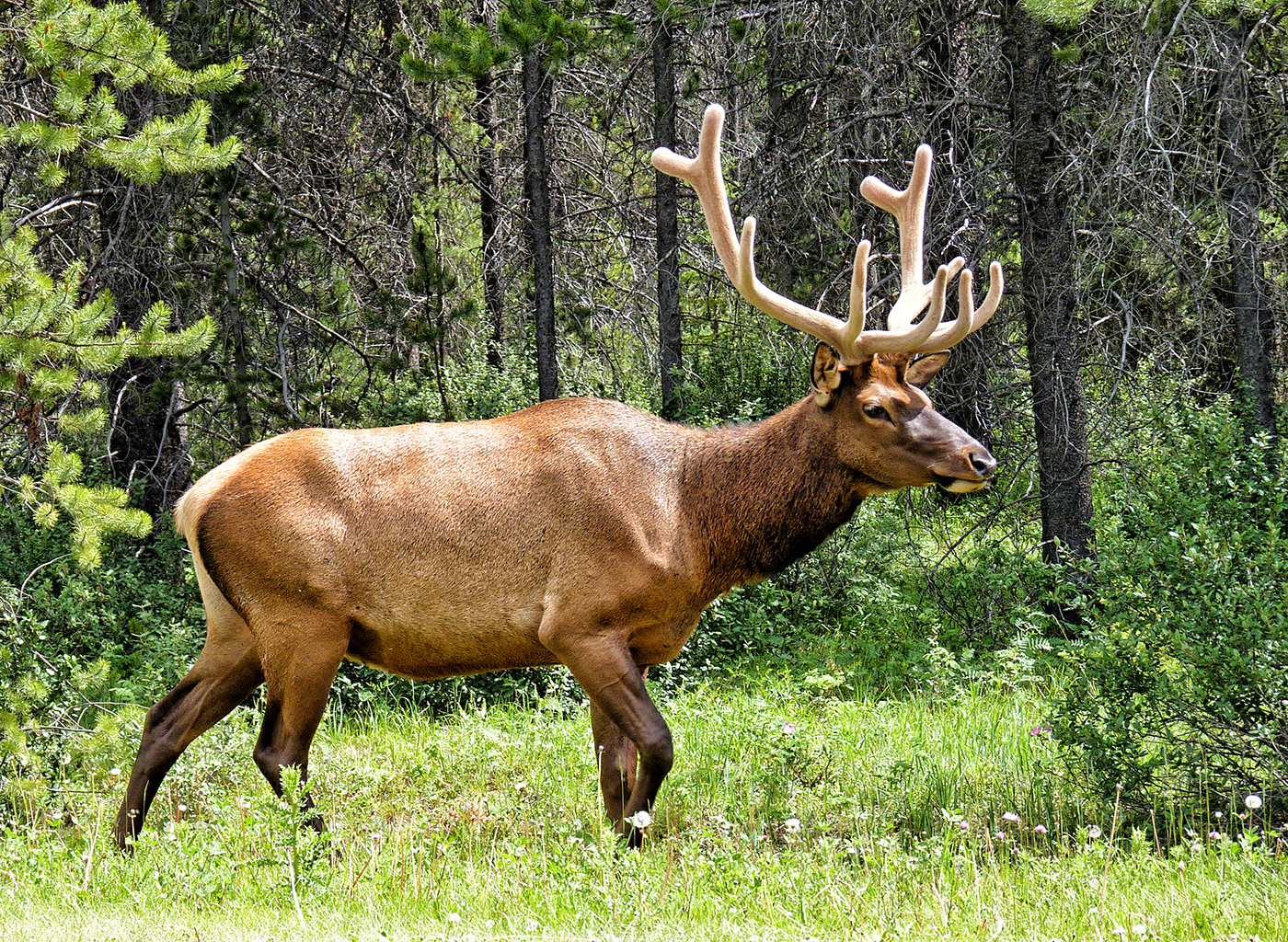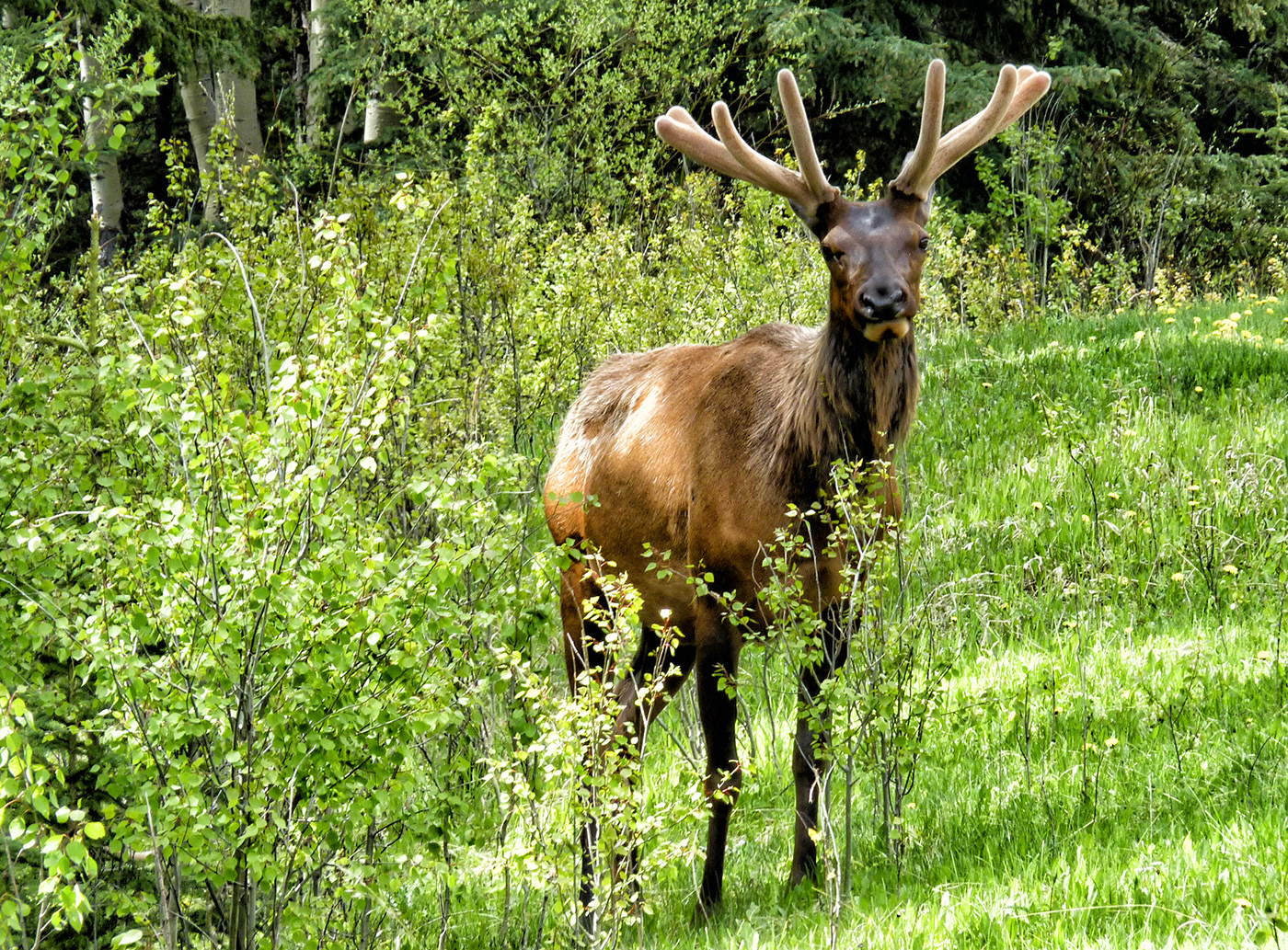 These younger stags were also found near the Castle Mountain junction with the Trans Canada Highway.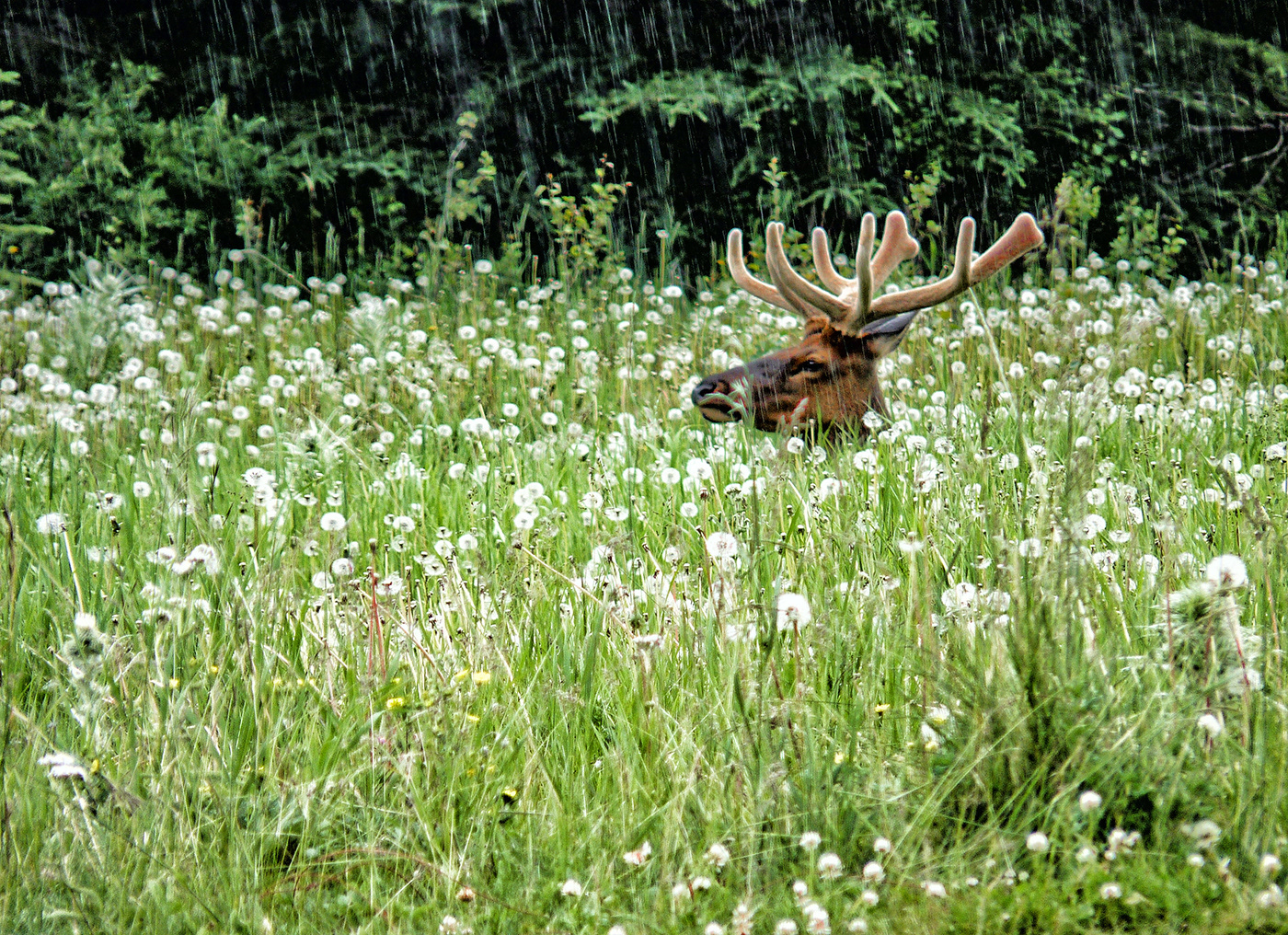 Thanks for viewing and your comments. Contact me through Behance messages if you would like a canvas or paper print of any image posted. All images are subject to copyright.