Forest Fire
In the summer of 2003 an intense forest fire swept through Kootenay National Park in southeastern British Columbia. Forest fires are more or less an annual occurrence in this valley. To promote new growth, the authorities try to control such fires rather than extinguish them unless they are threatening habitation. It has taken sixteen years for this new growth to reach its current maturity.
This is Mt. Verendre photographed from nearby Kootenay Park Lodge looking across the aptly named Vermilion River and Verendre Creek. The photograph on the left was taken in September 2011; the one on the right, March 2019.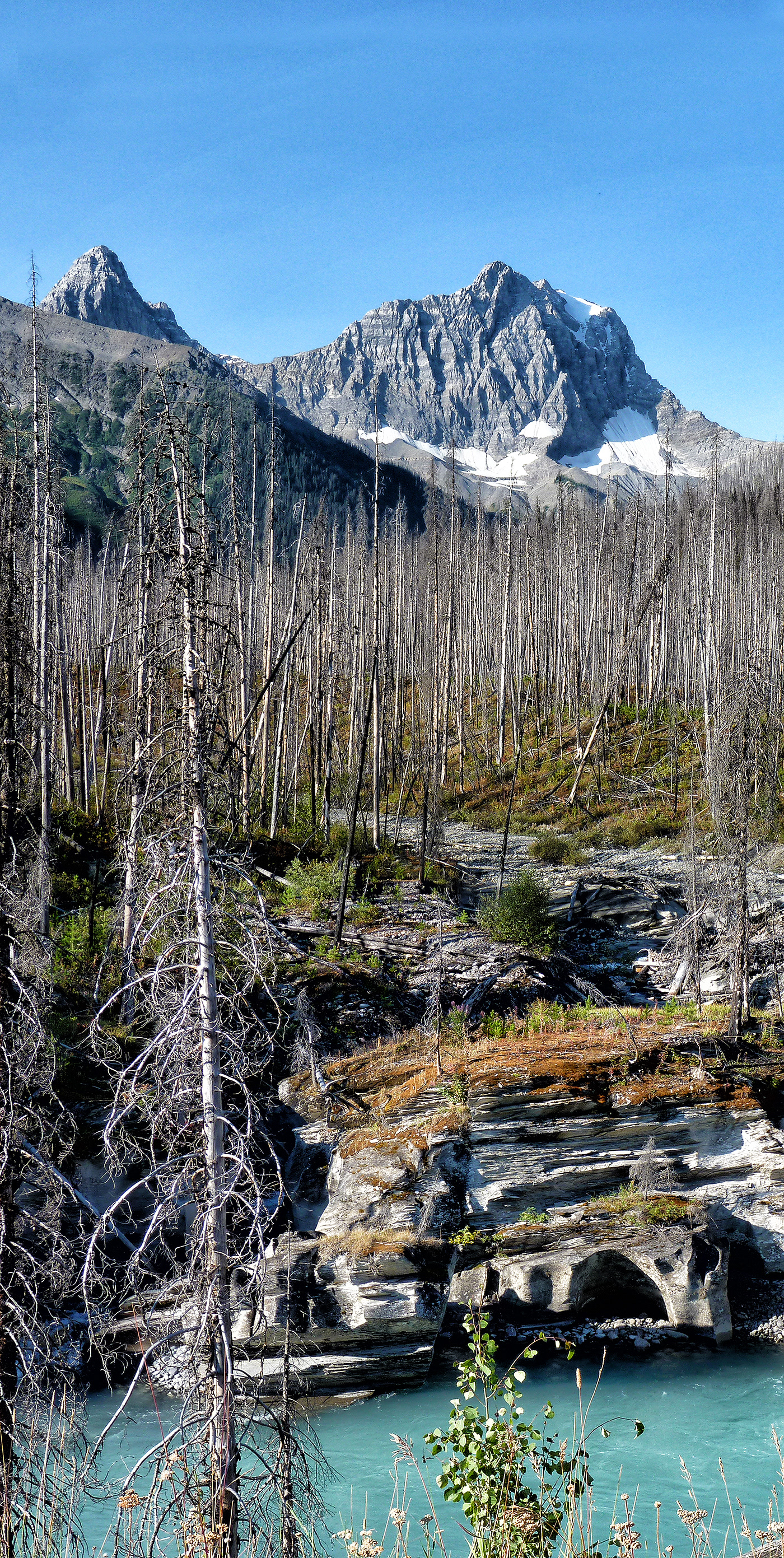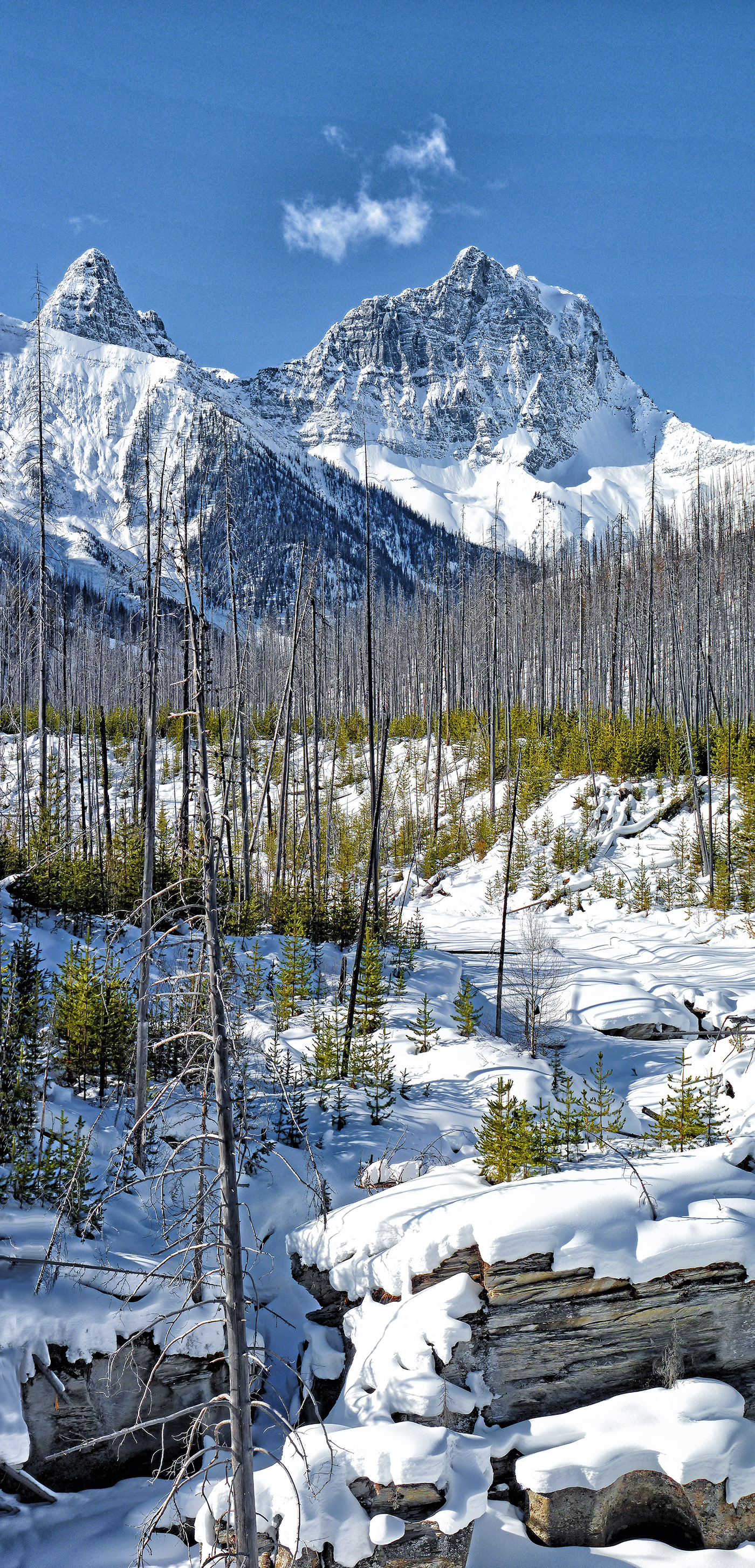 Thanks for viewing and your comments. Contact me through Behance messages if you would like a canvas or paper print of any image posted. All images are subject to copyright.