Glenbow Ranch, situated along the Bow River between the city of Calgary and the town of Cochrane, is now a provincial park operated by the Alberta government.

Spring has not really arrived here, but some of the birds have. This is a mountain bluebird.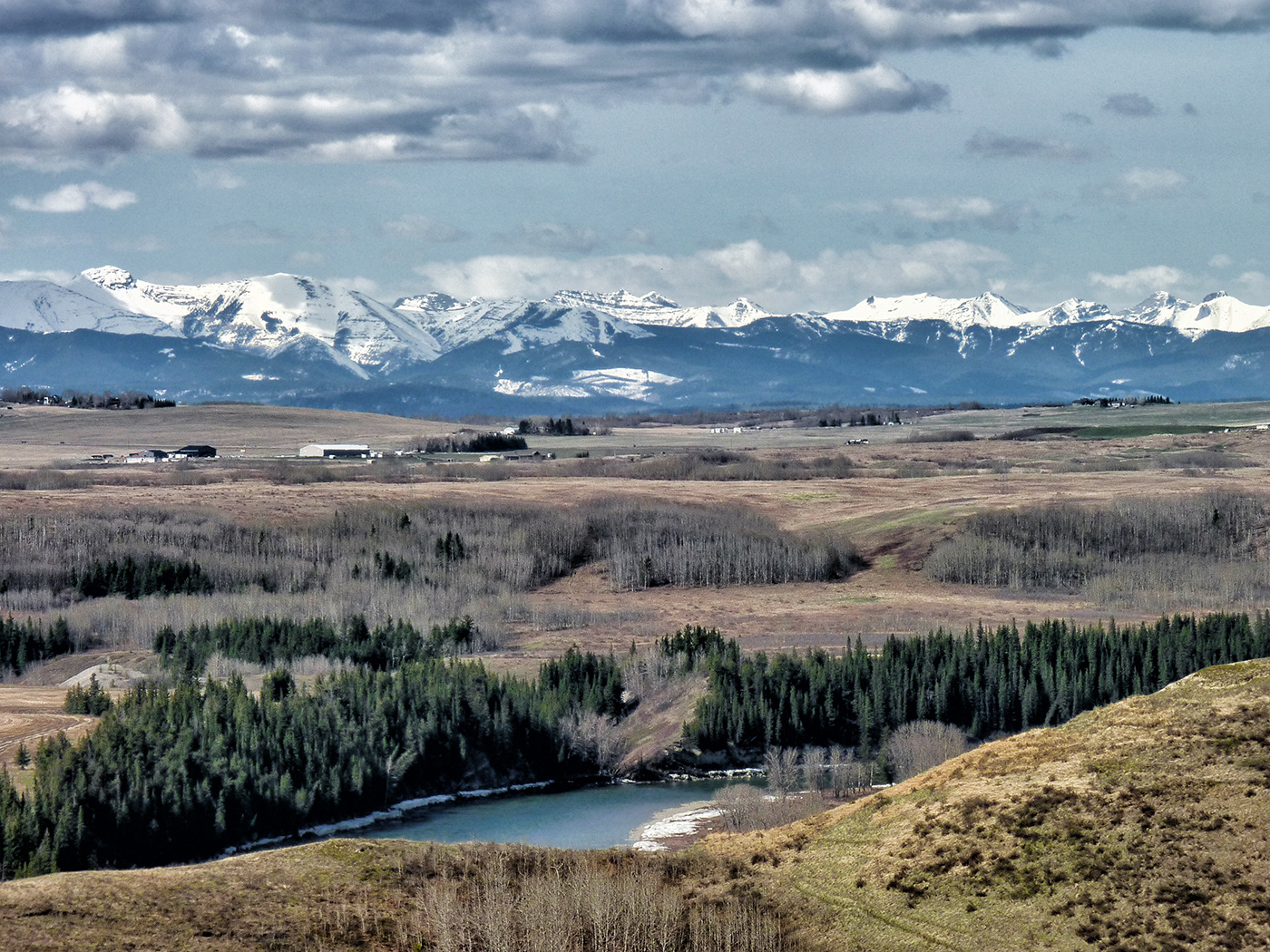 The views from the park at this time of year are still of the dull greys and yellows of dormant grasses. The Kananaskis Rockies are in the background.
Ranching and oil and gas activities predominate in this area.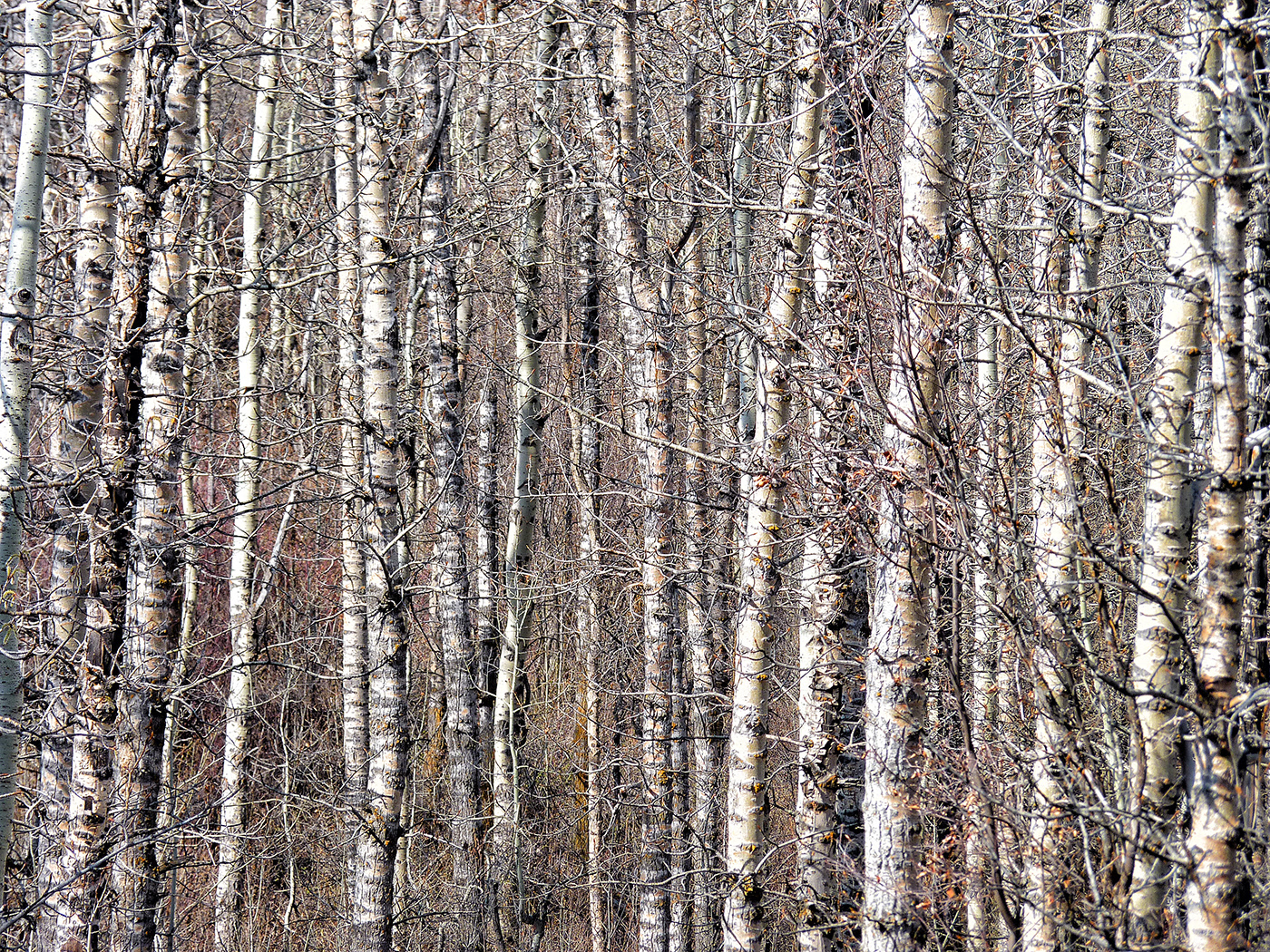 The trees are largely aspen, which grow in impenetrable copses.
Lower down in damp valleys, there are larger species including poplar.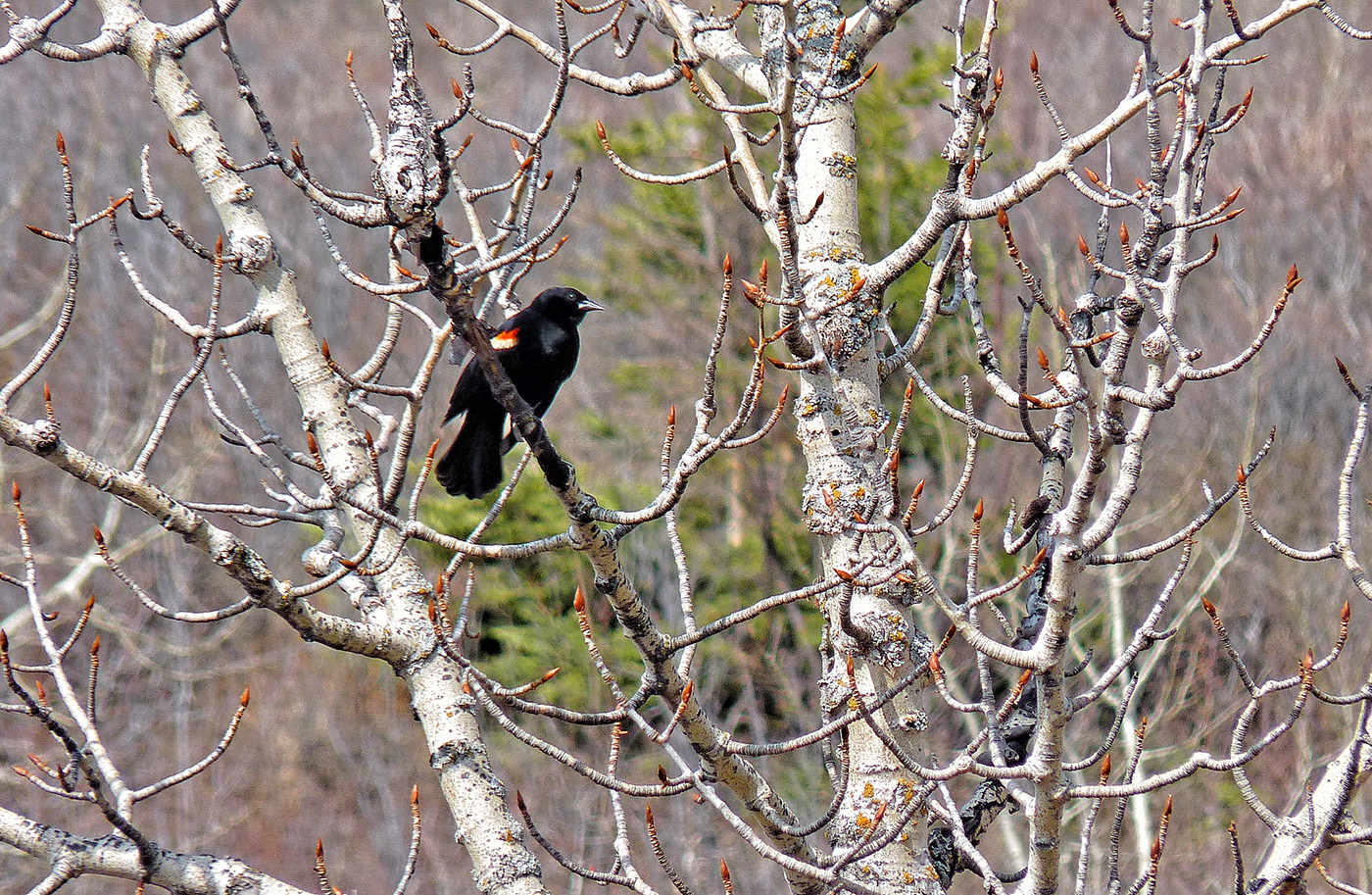 The male red-winged blackbird hangs out near ponds.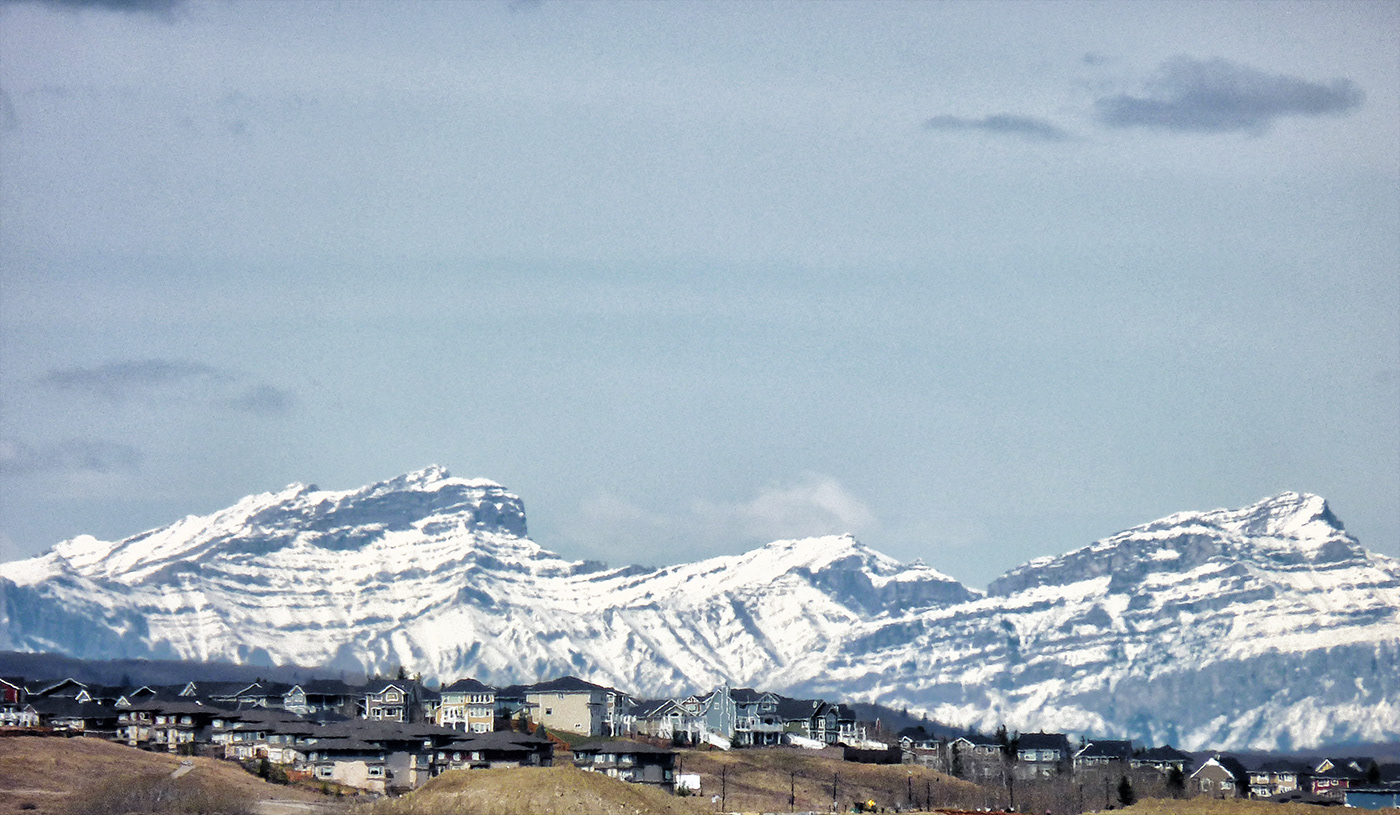 Construction is encroaching from Calgary and, in this view, Cochrane.
Glenbow was a thriving settlement here in the early 1900s. Canadian Pacific Railway had a station and there was a local sandstone quarry and brick plant. Both operations shut down after a few years, although the main rail line still crosses through the park on its way to the west coast. The building above was the local post office and village store.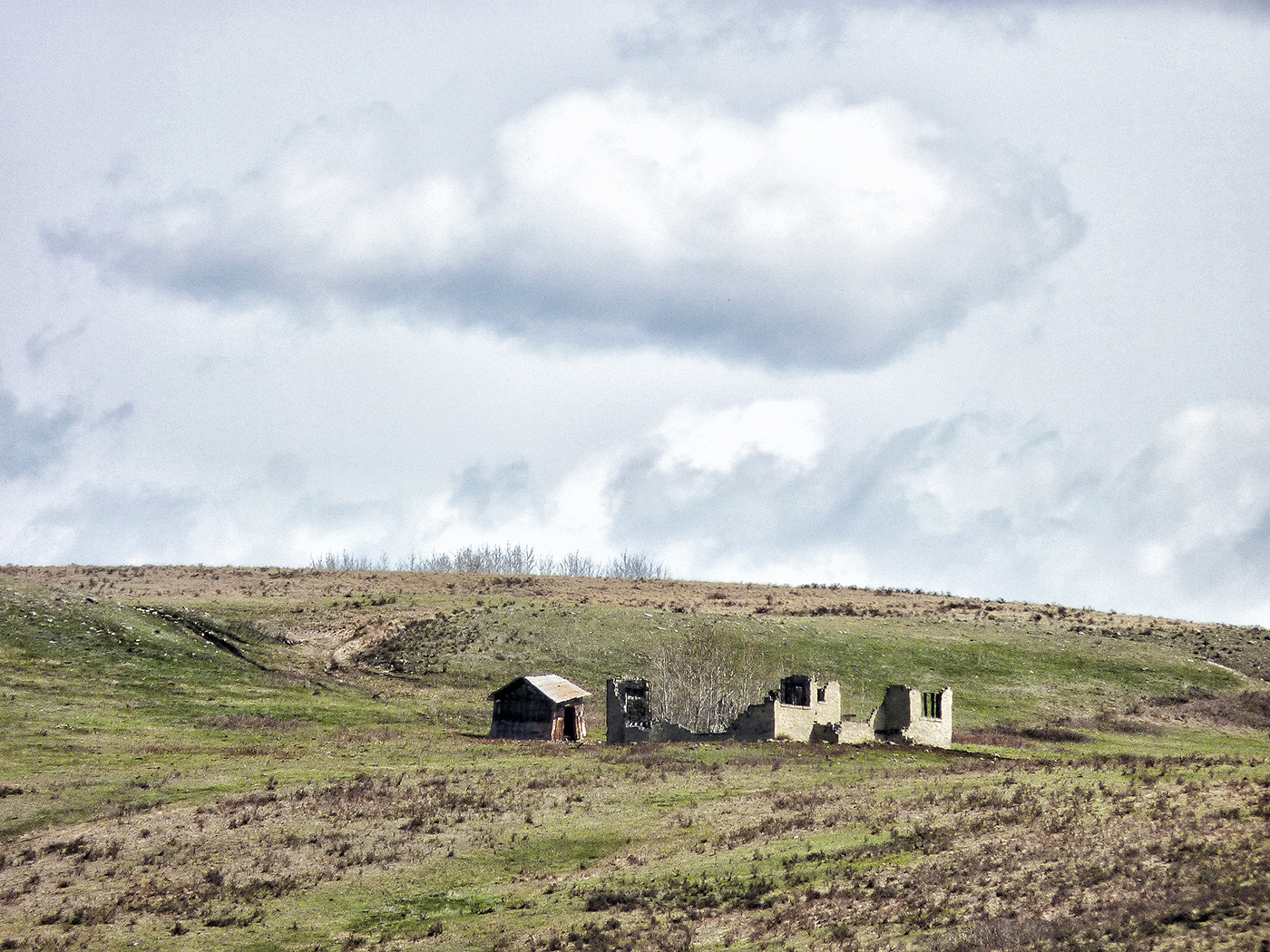 Some wealthy families built large houses during "boom" times. Now they are mostly abandoned...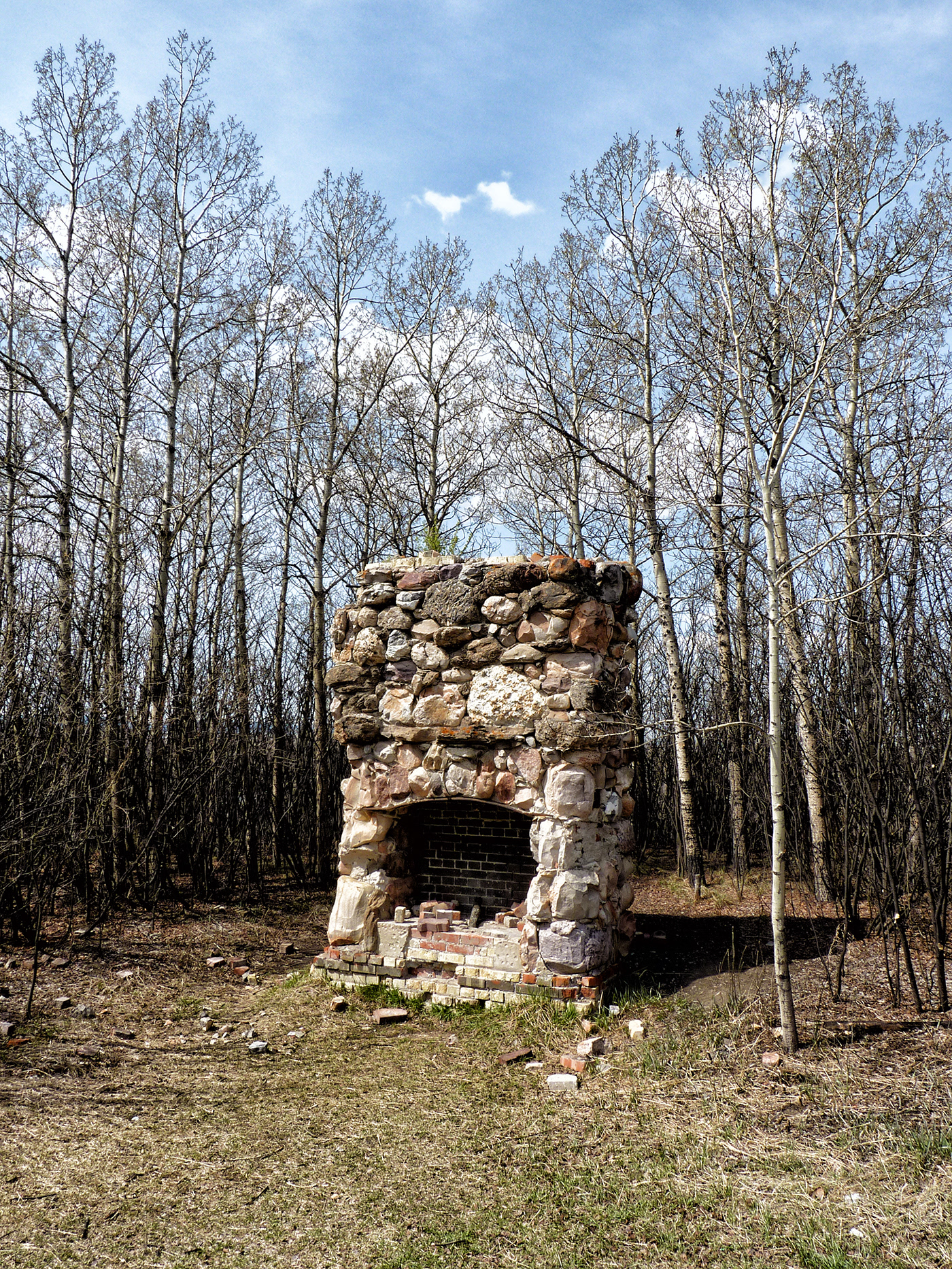 ...often just leaving the chimney intact.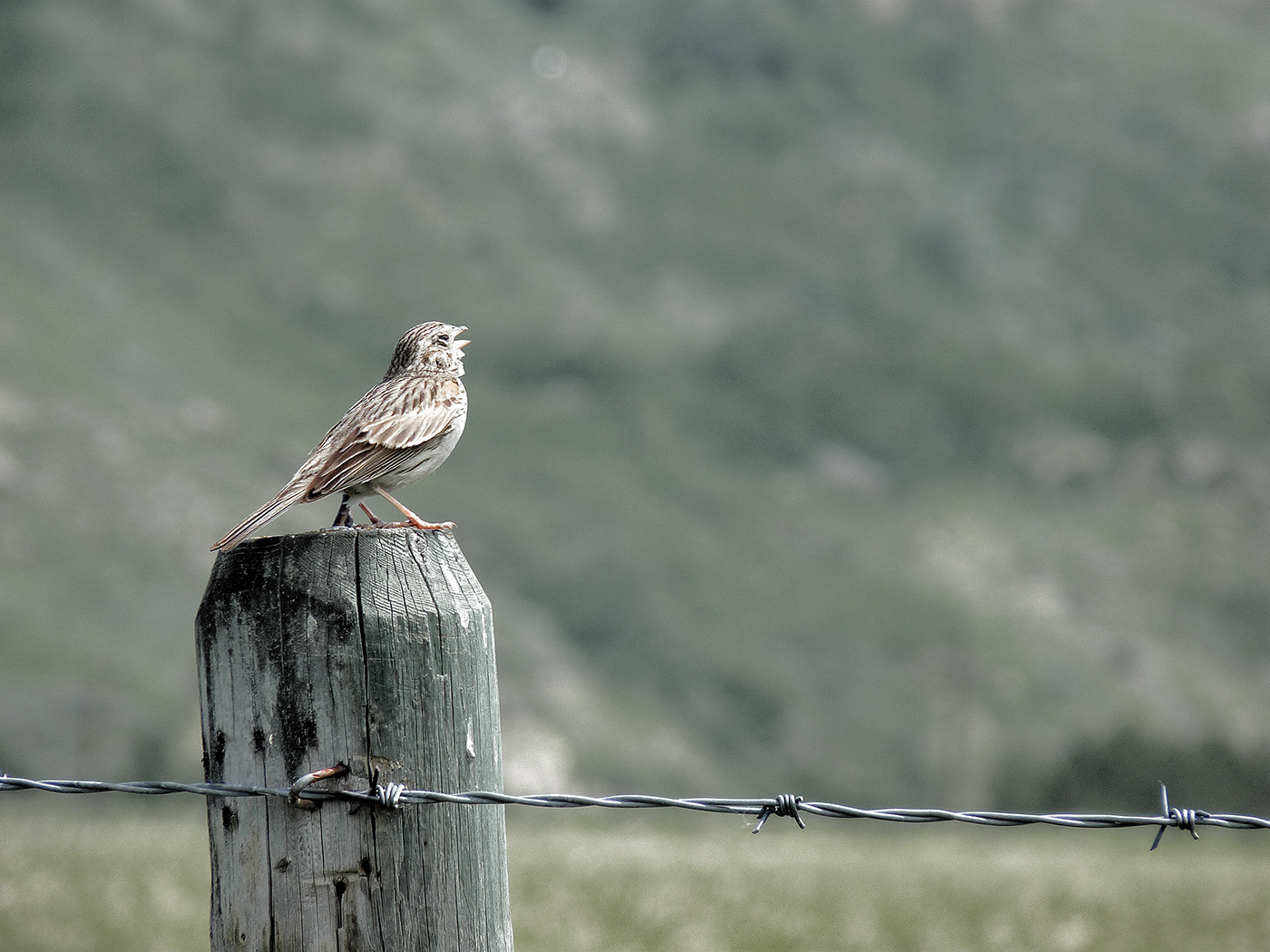 Thanks for viewing and your comments. Contact me through Behance messages if you would like a canvas or paper print of any image posted. All images are subject to copyright.