Mother and young daughter are coming to chew on the few remaining green shrubs before winter sets in. These two live in a swamp nearby and visit us often. We rarely see the bull.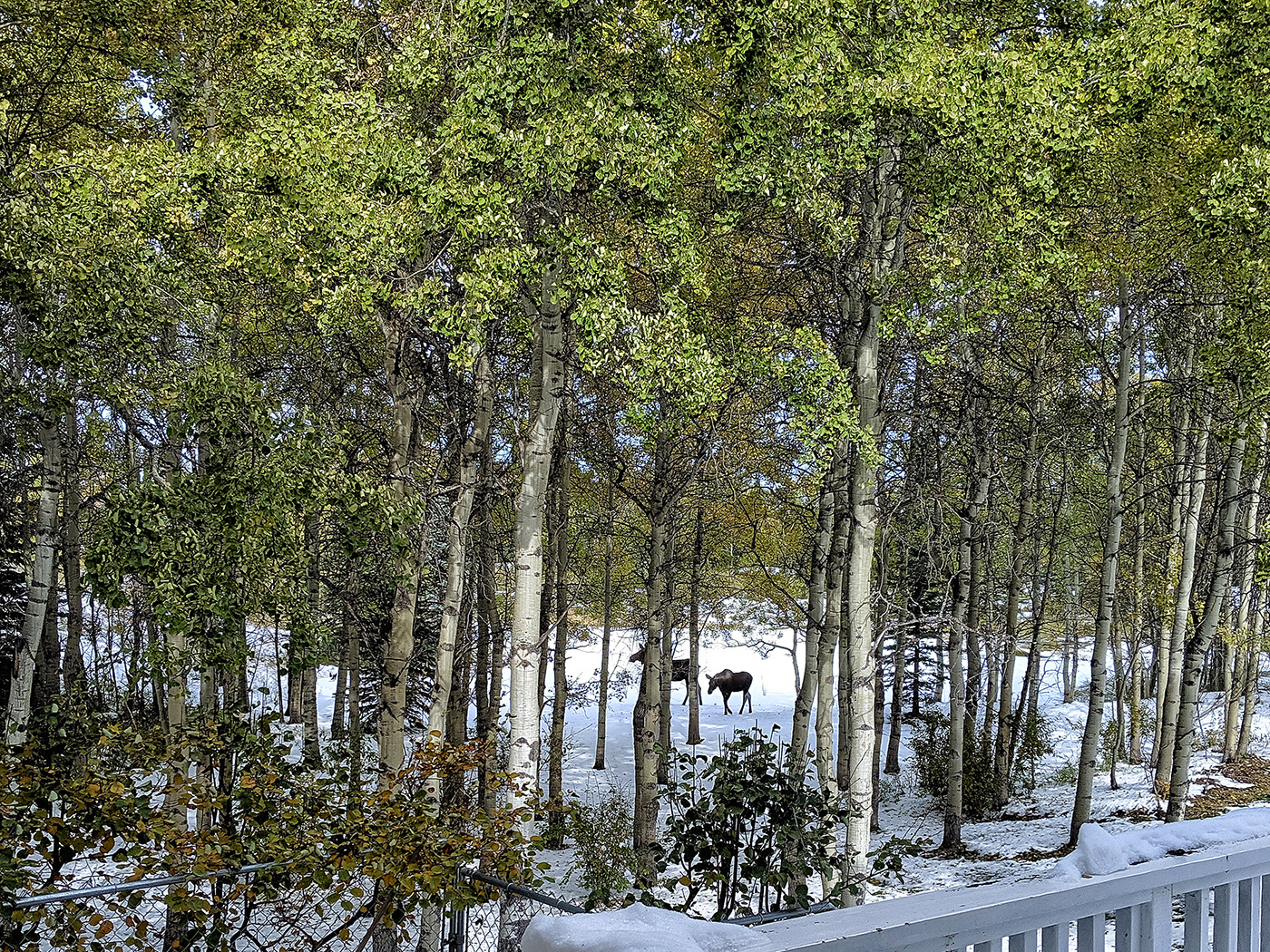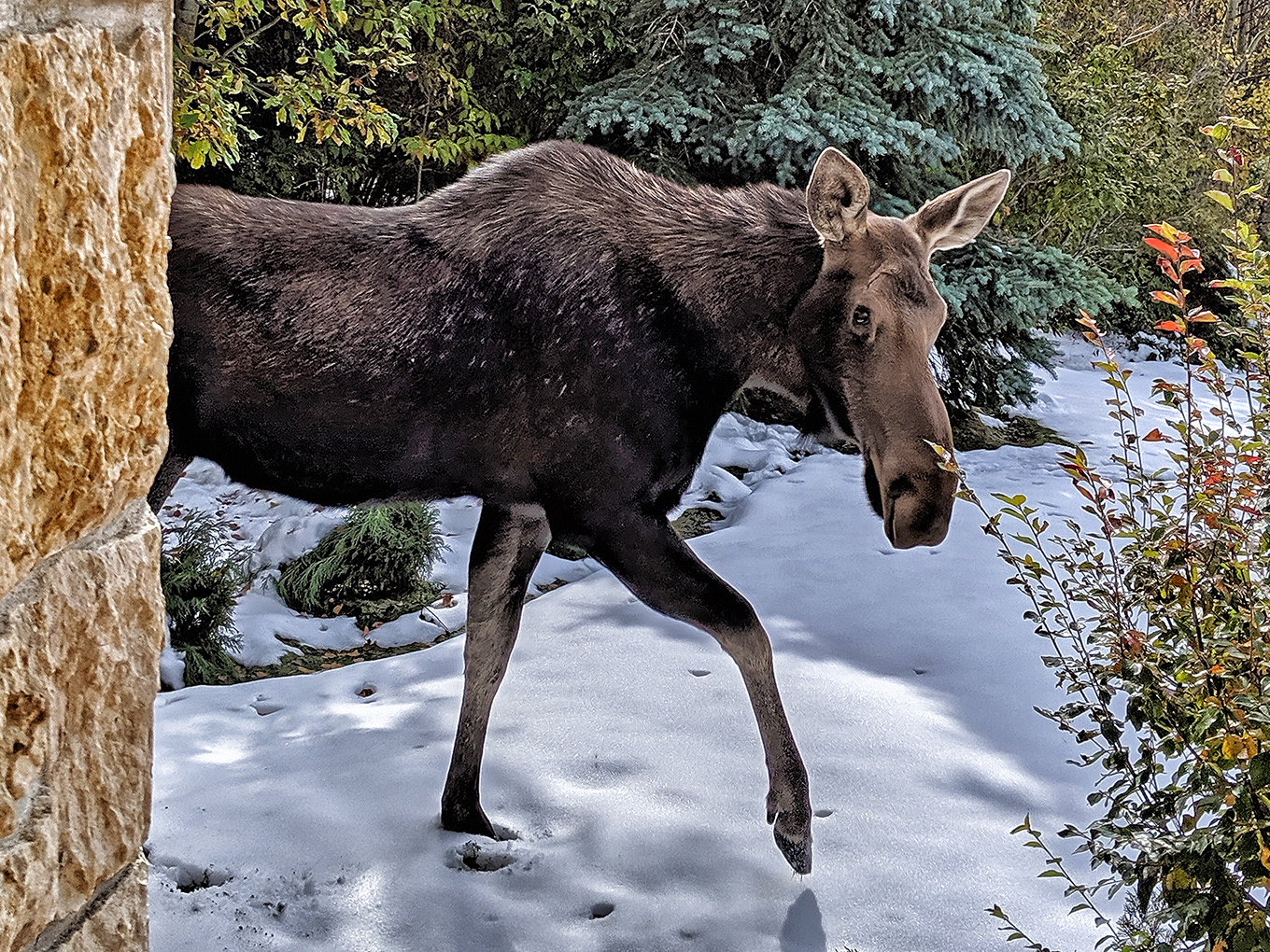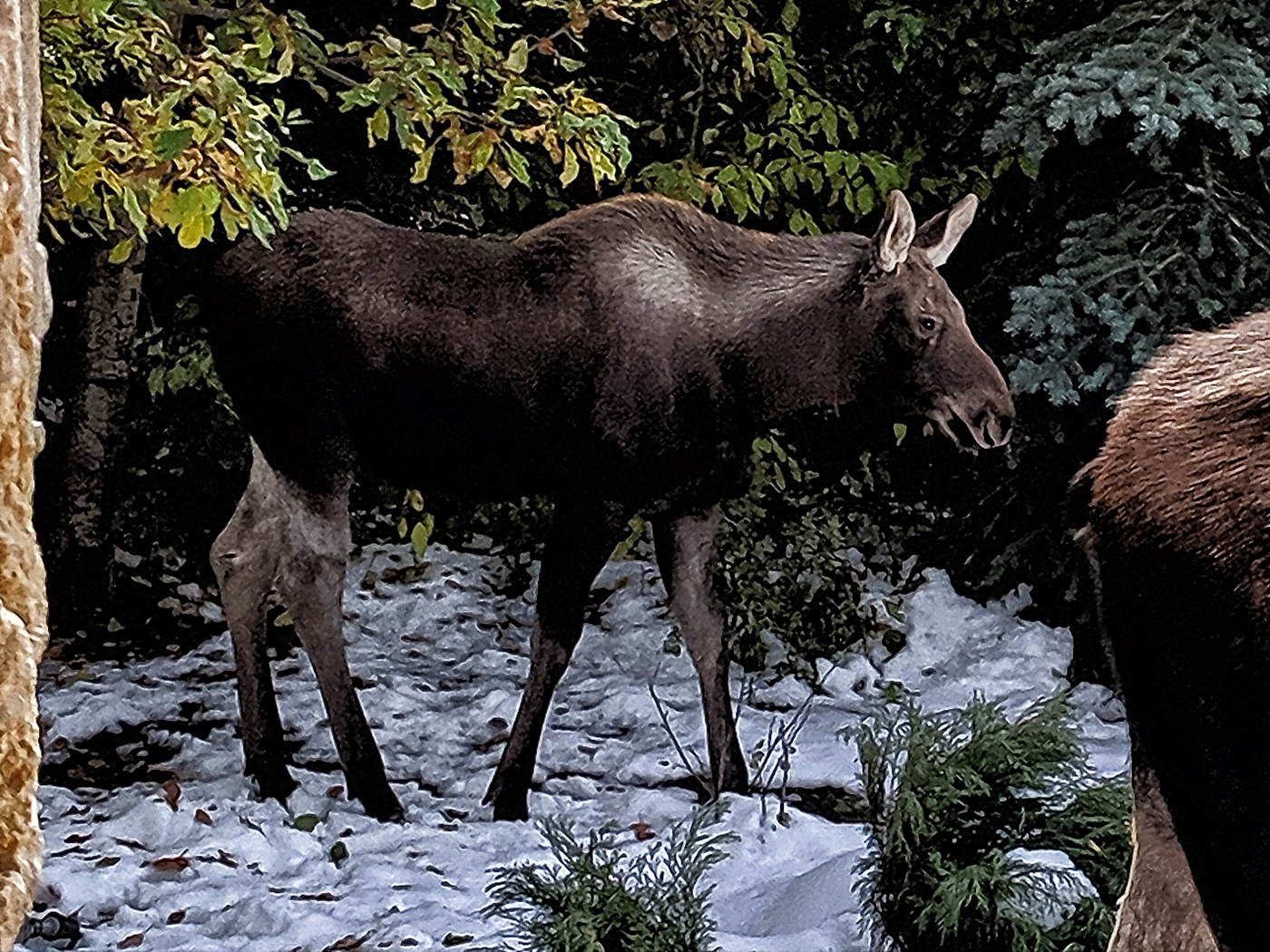 Moose can do some serious damage to gardens (and to people).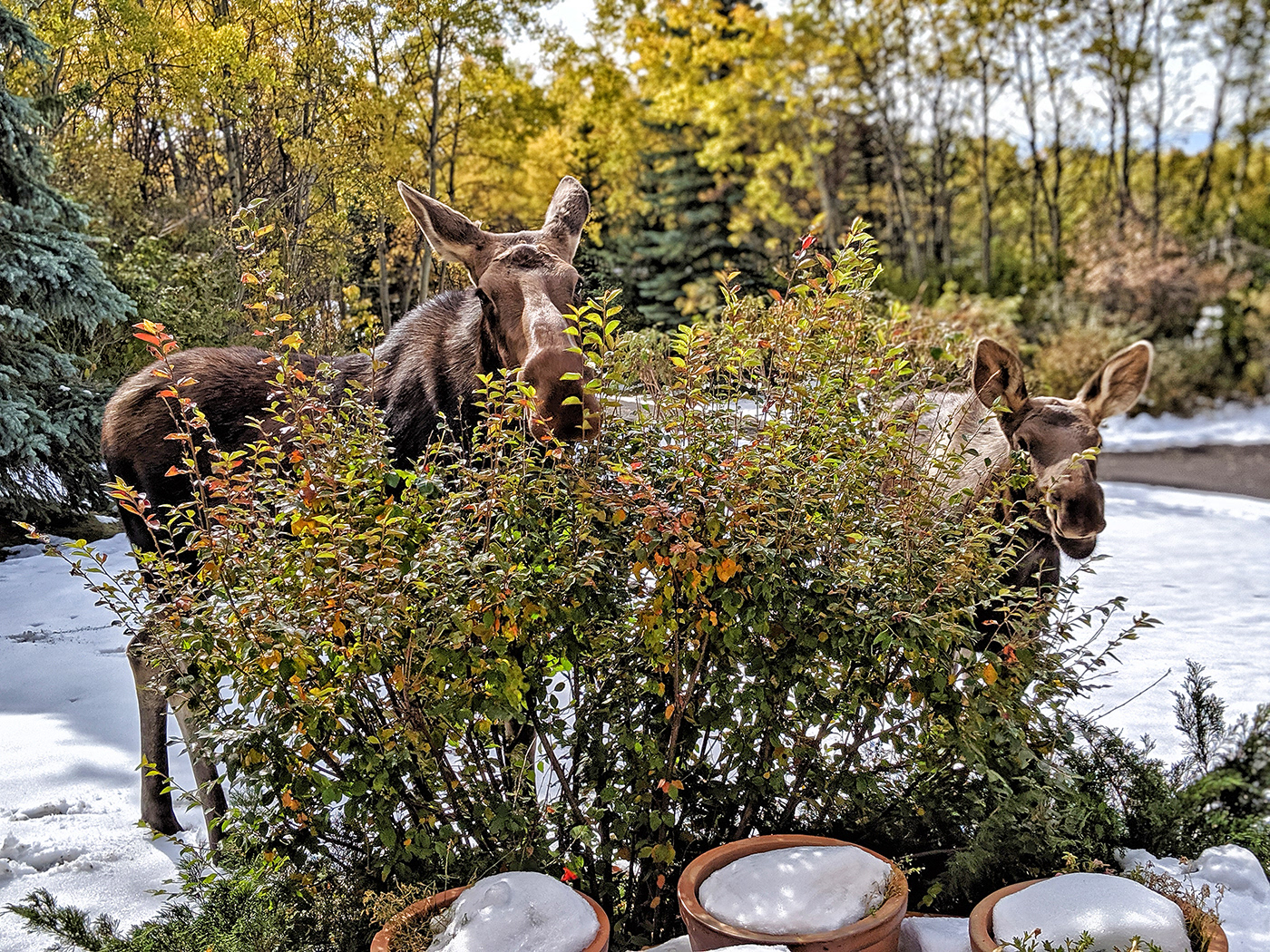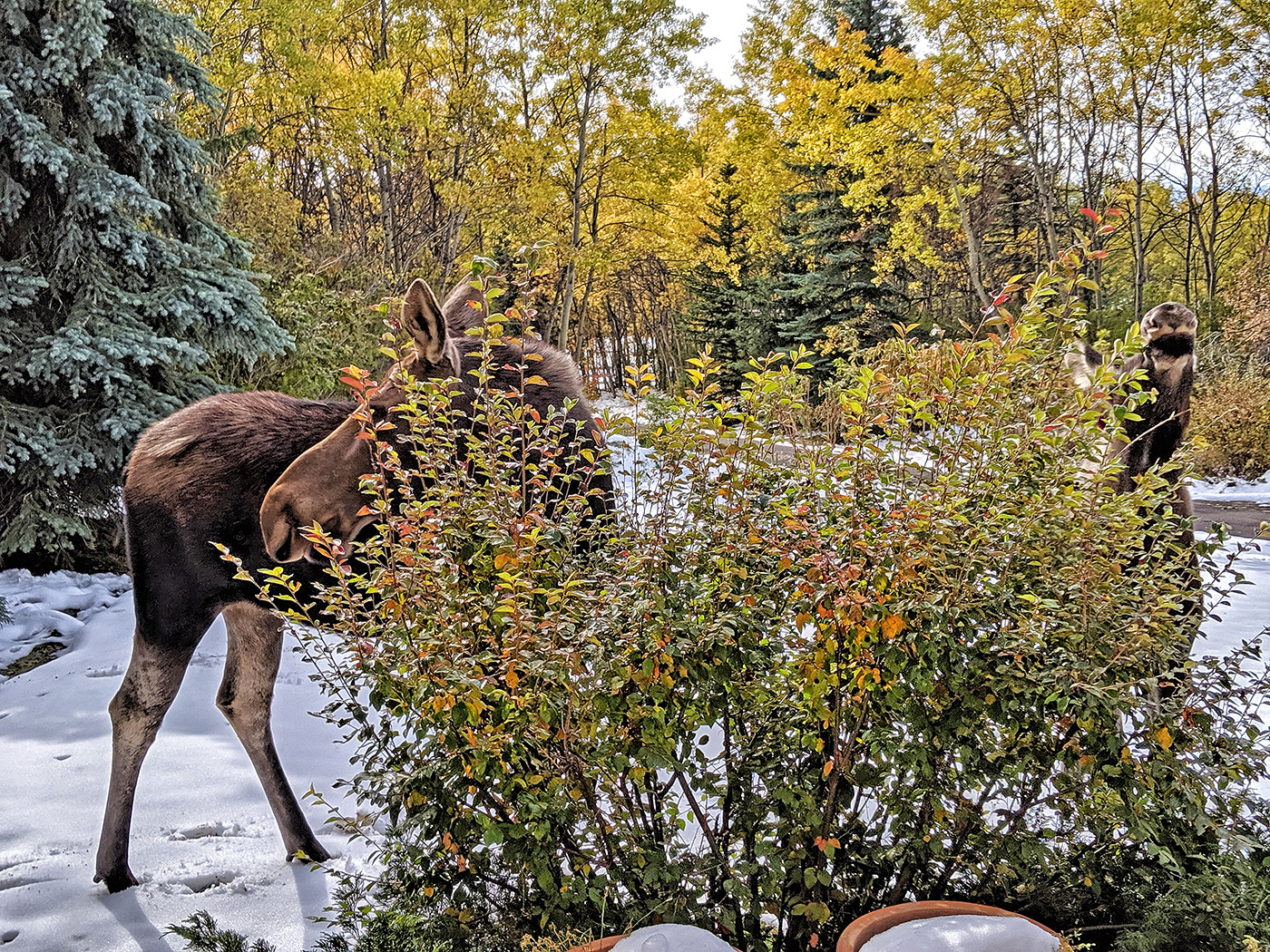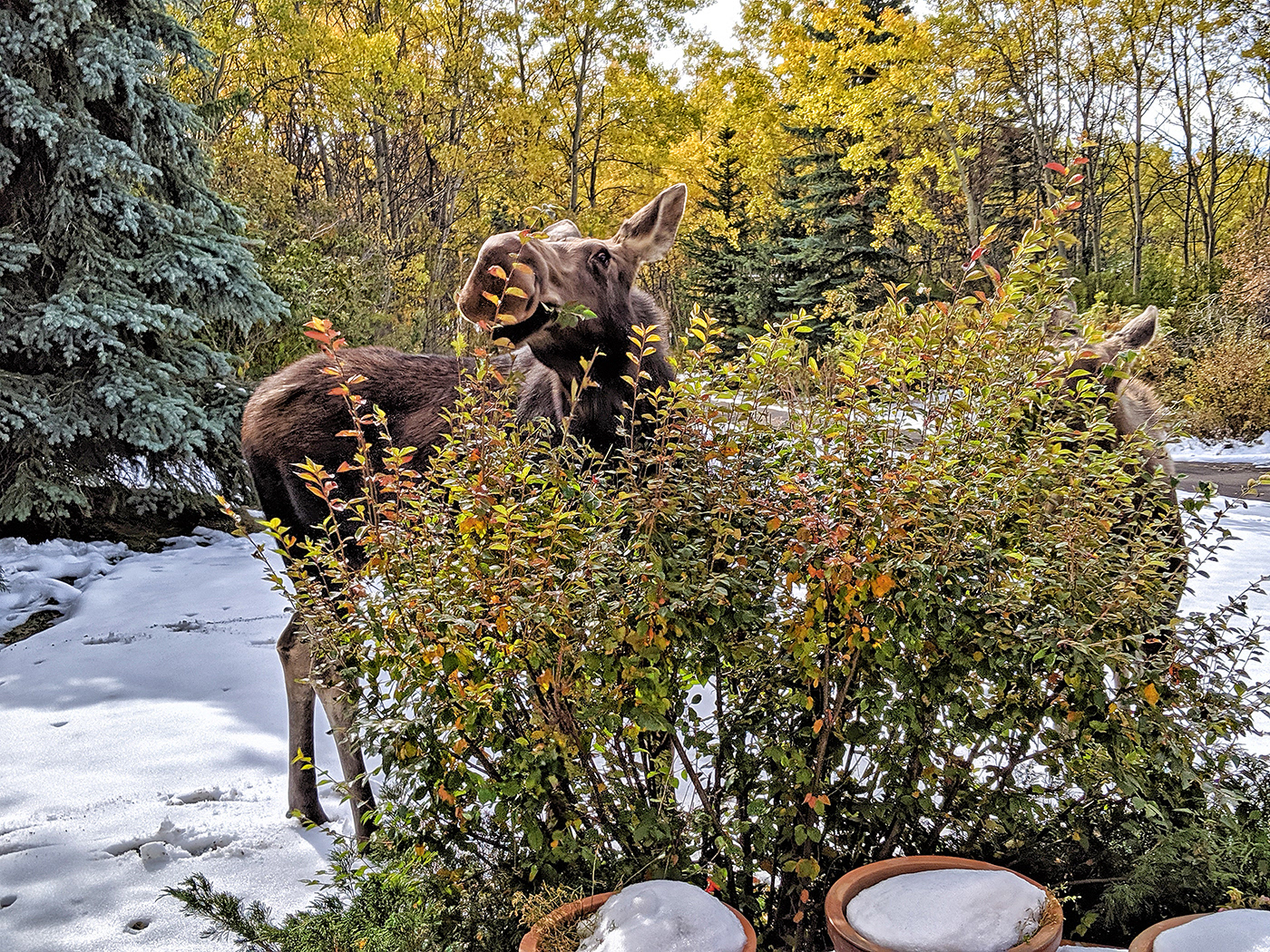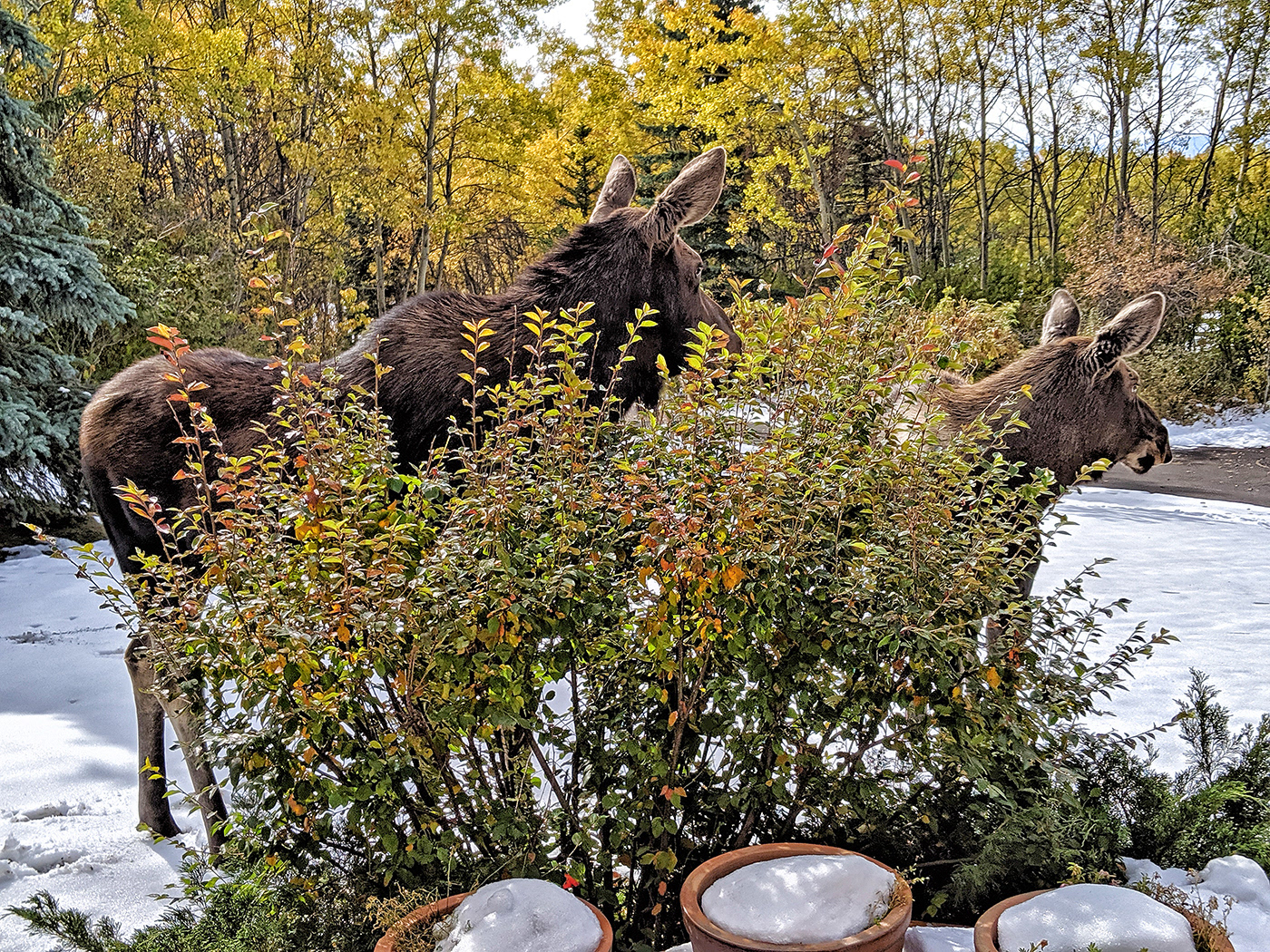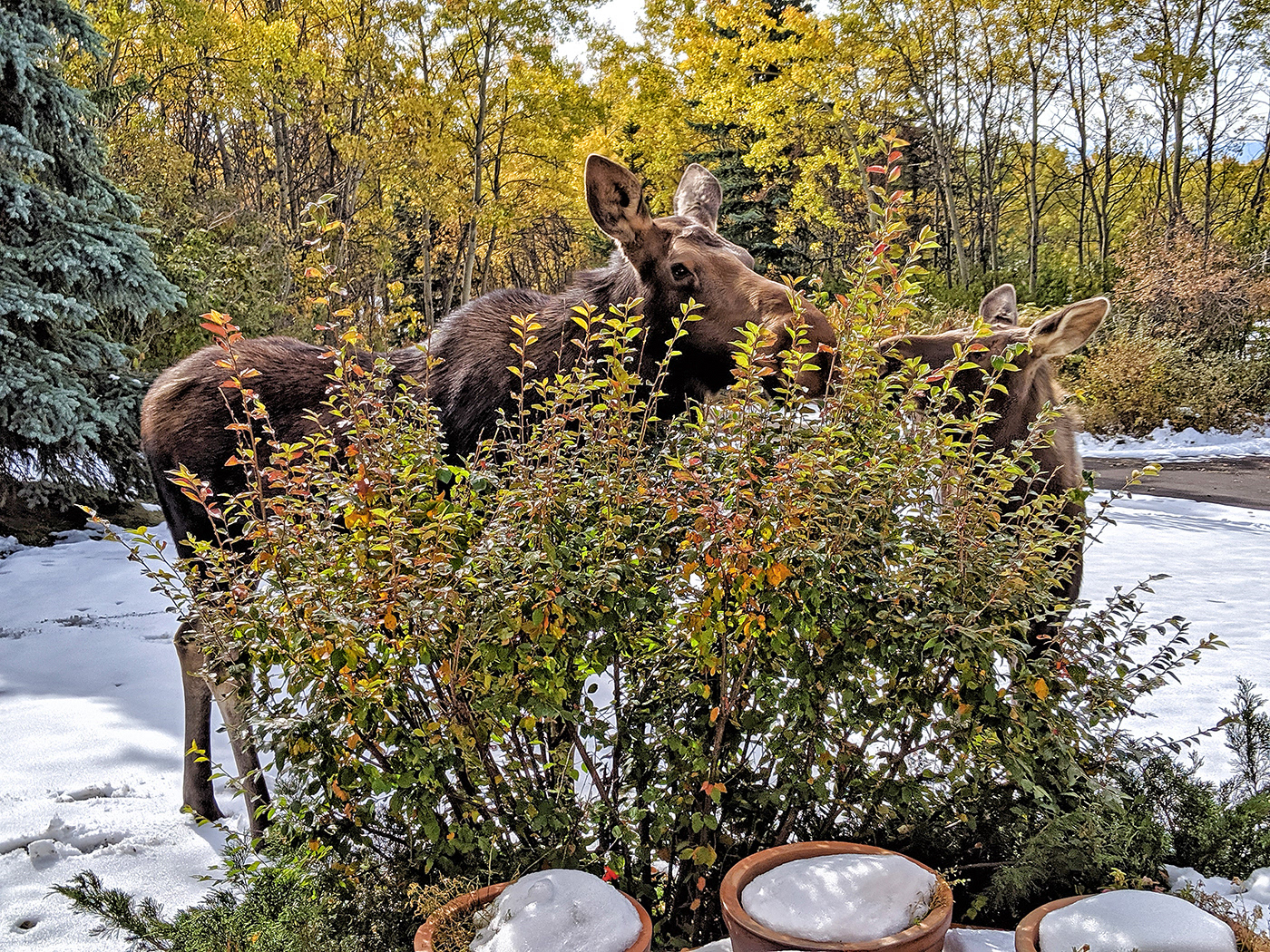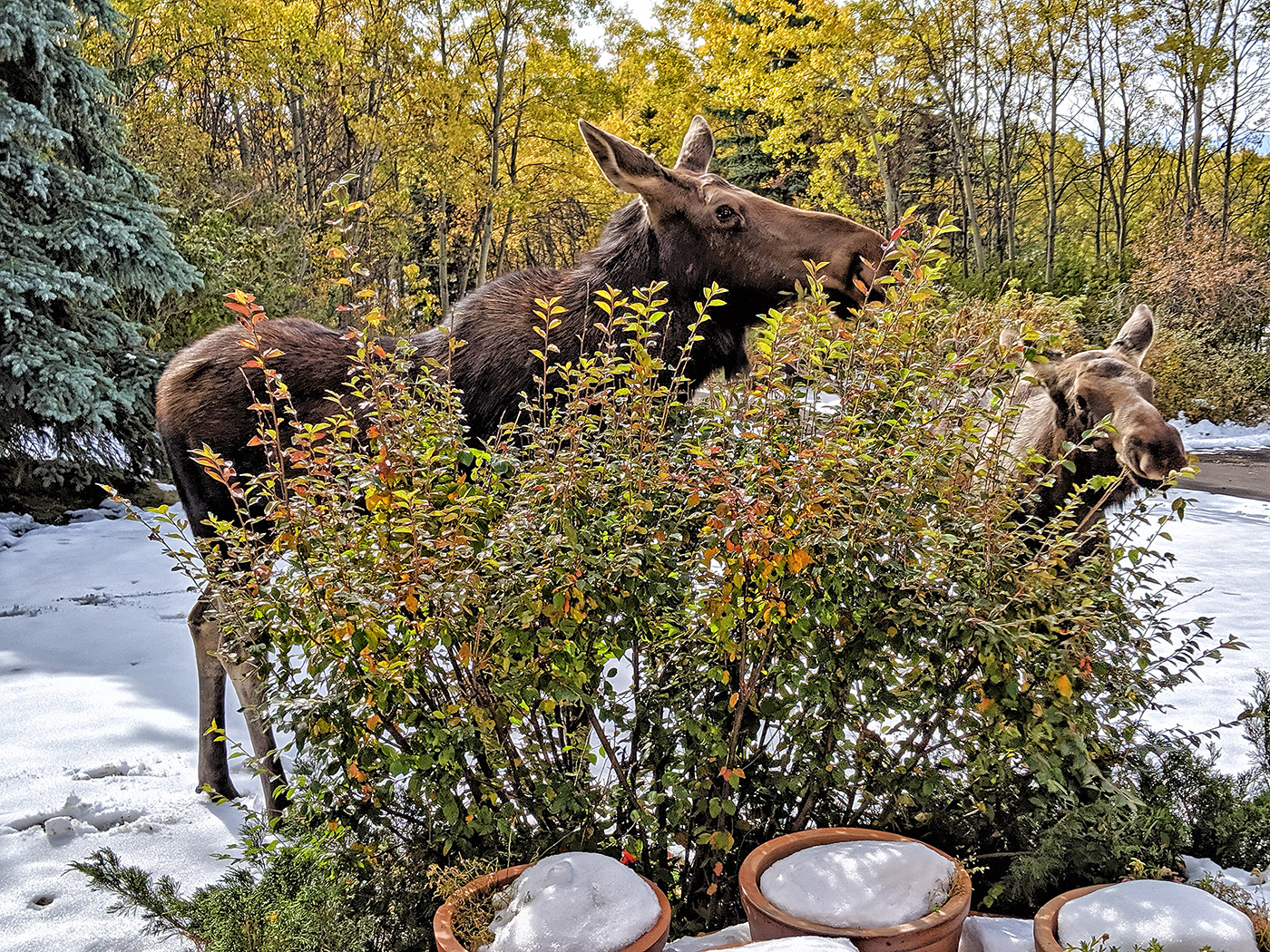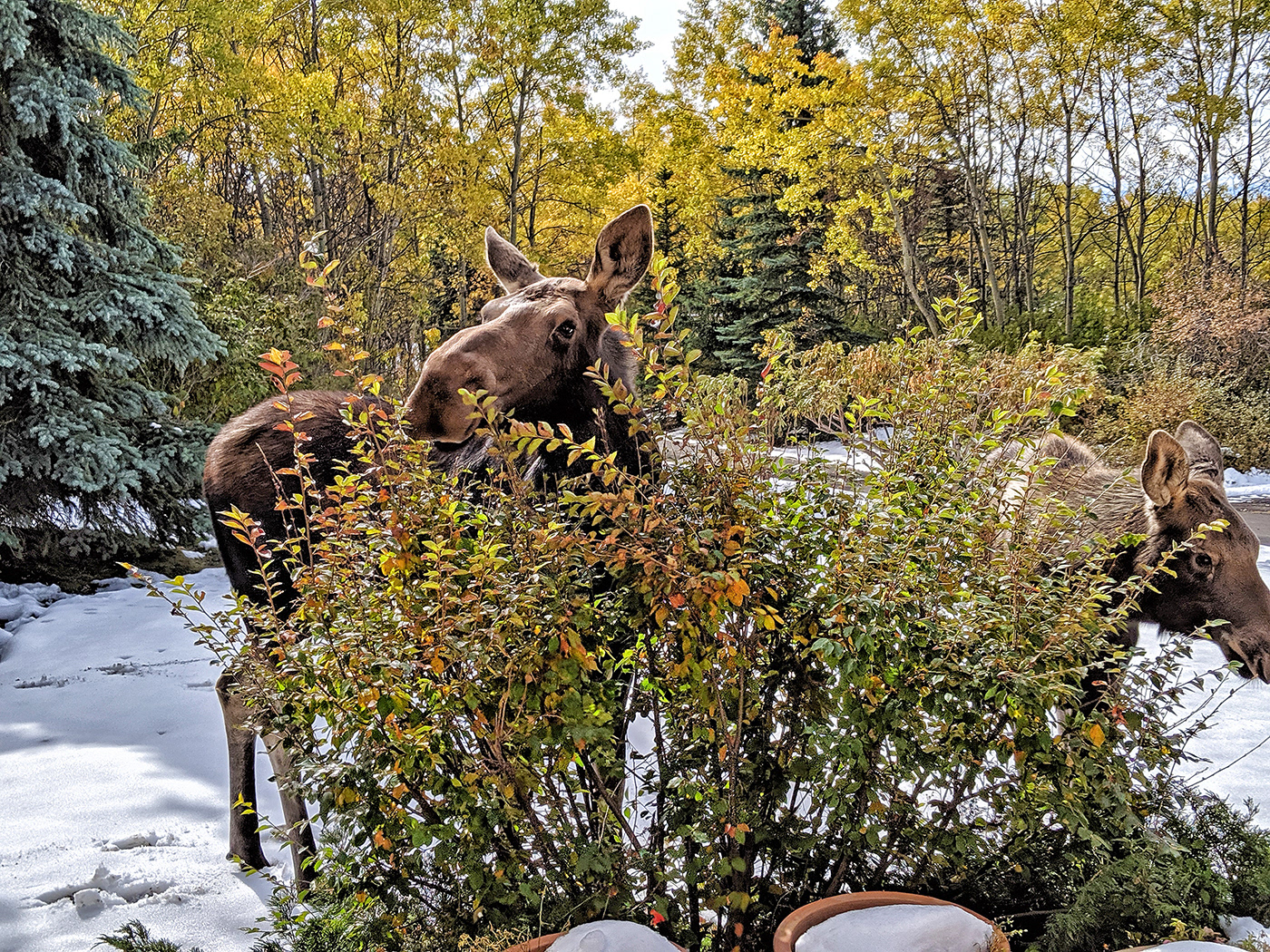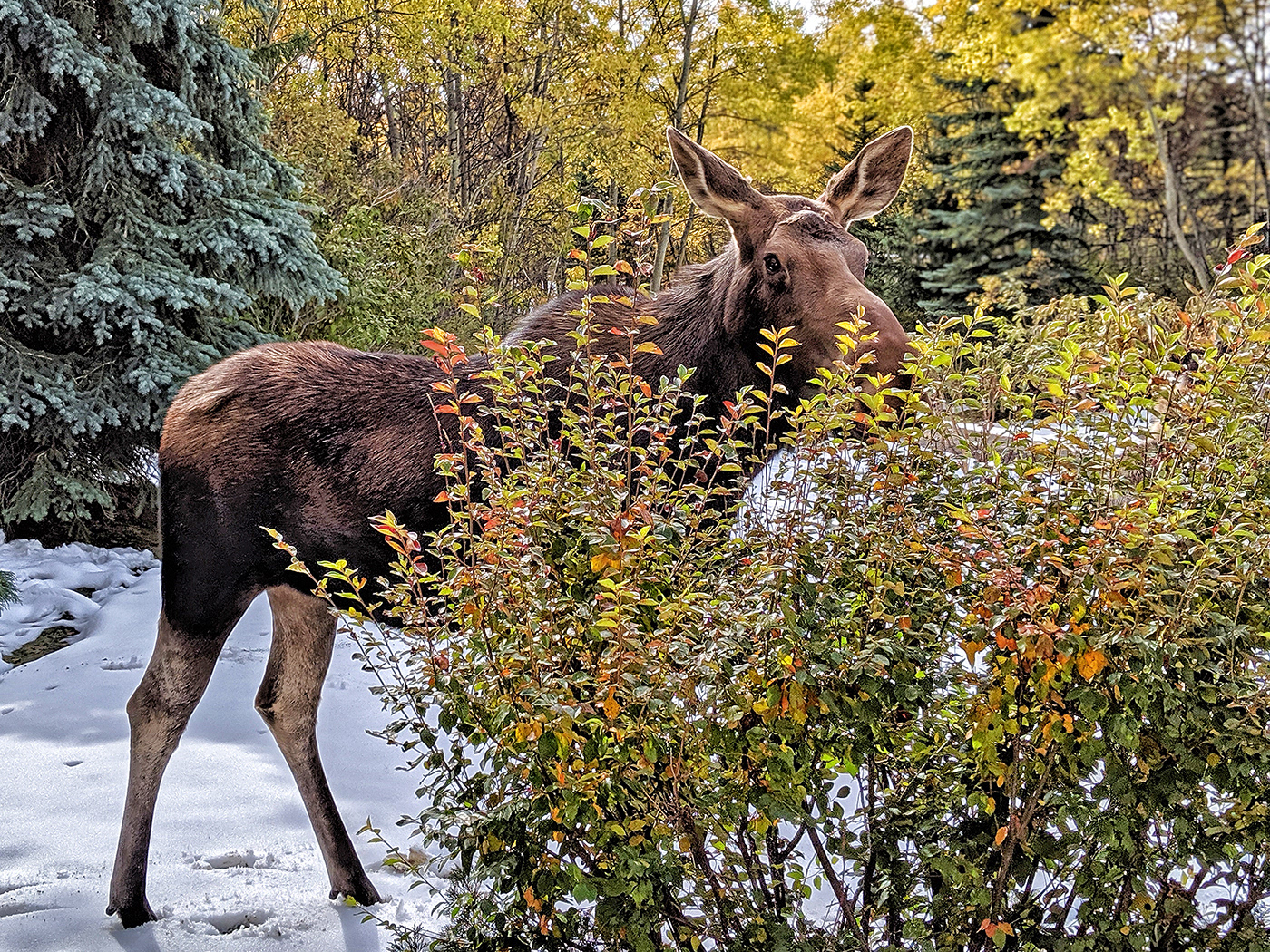 After pruning the cotoneaster, they start on the crabapple.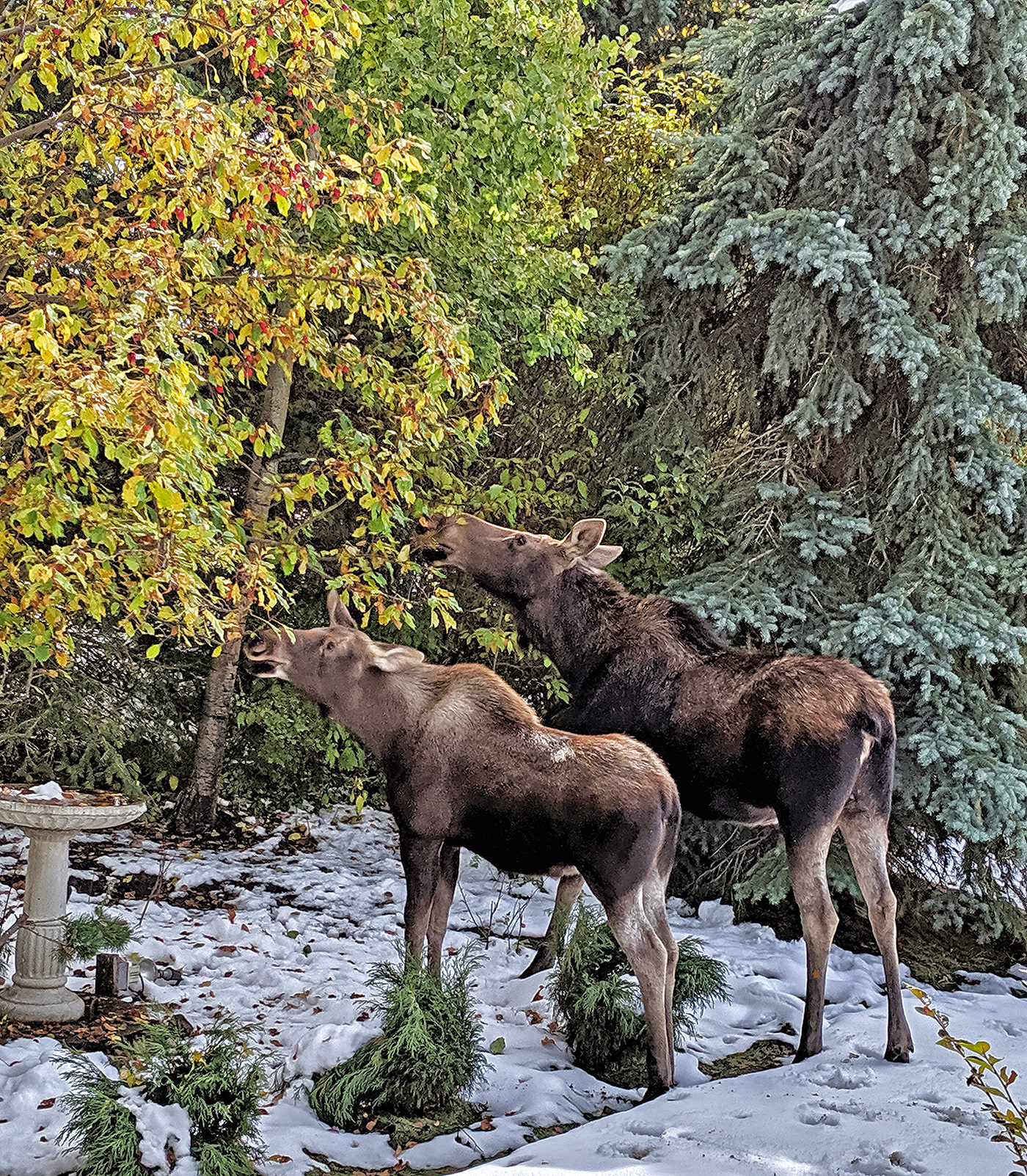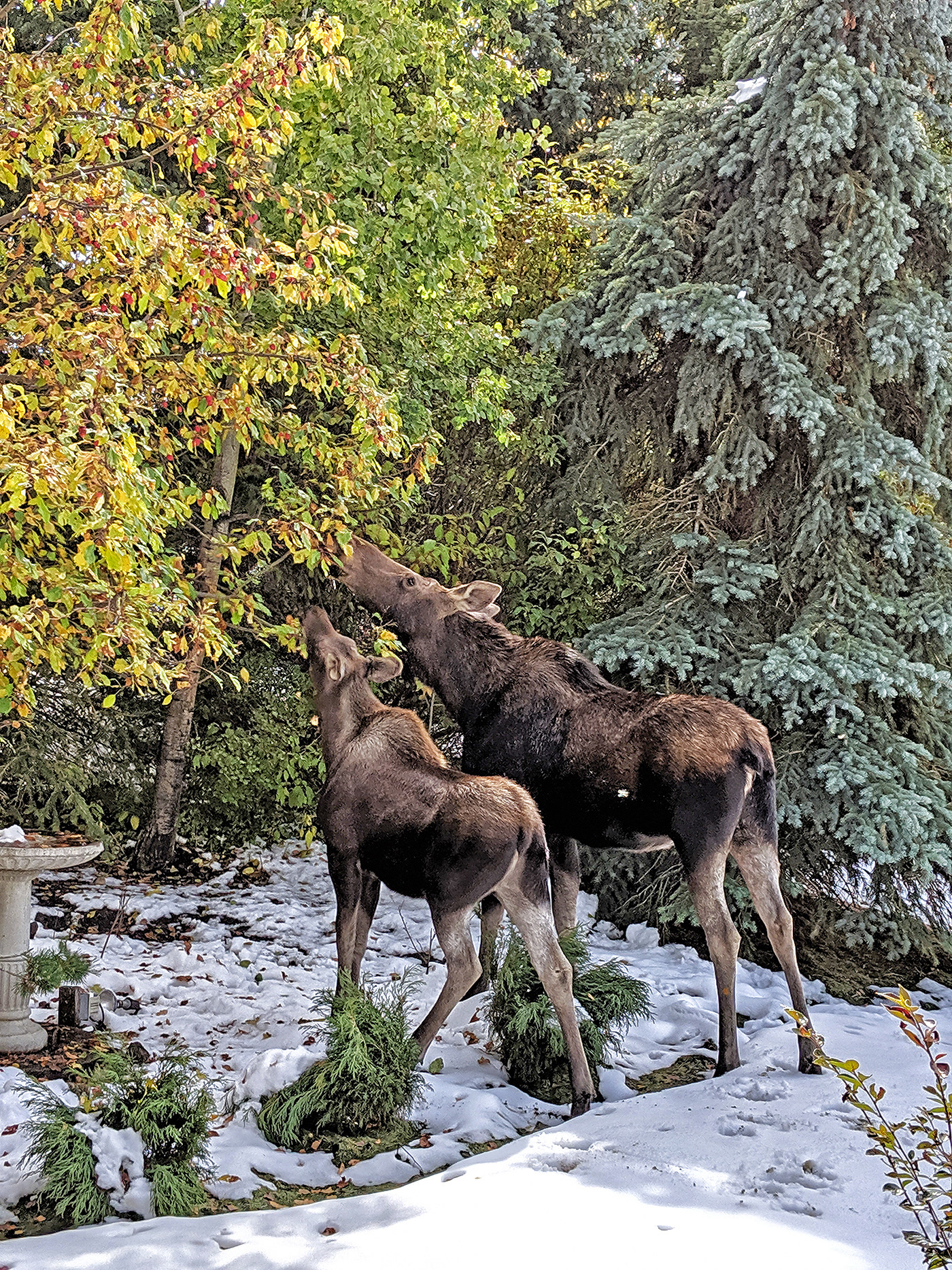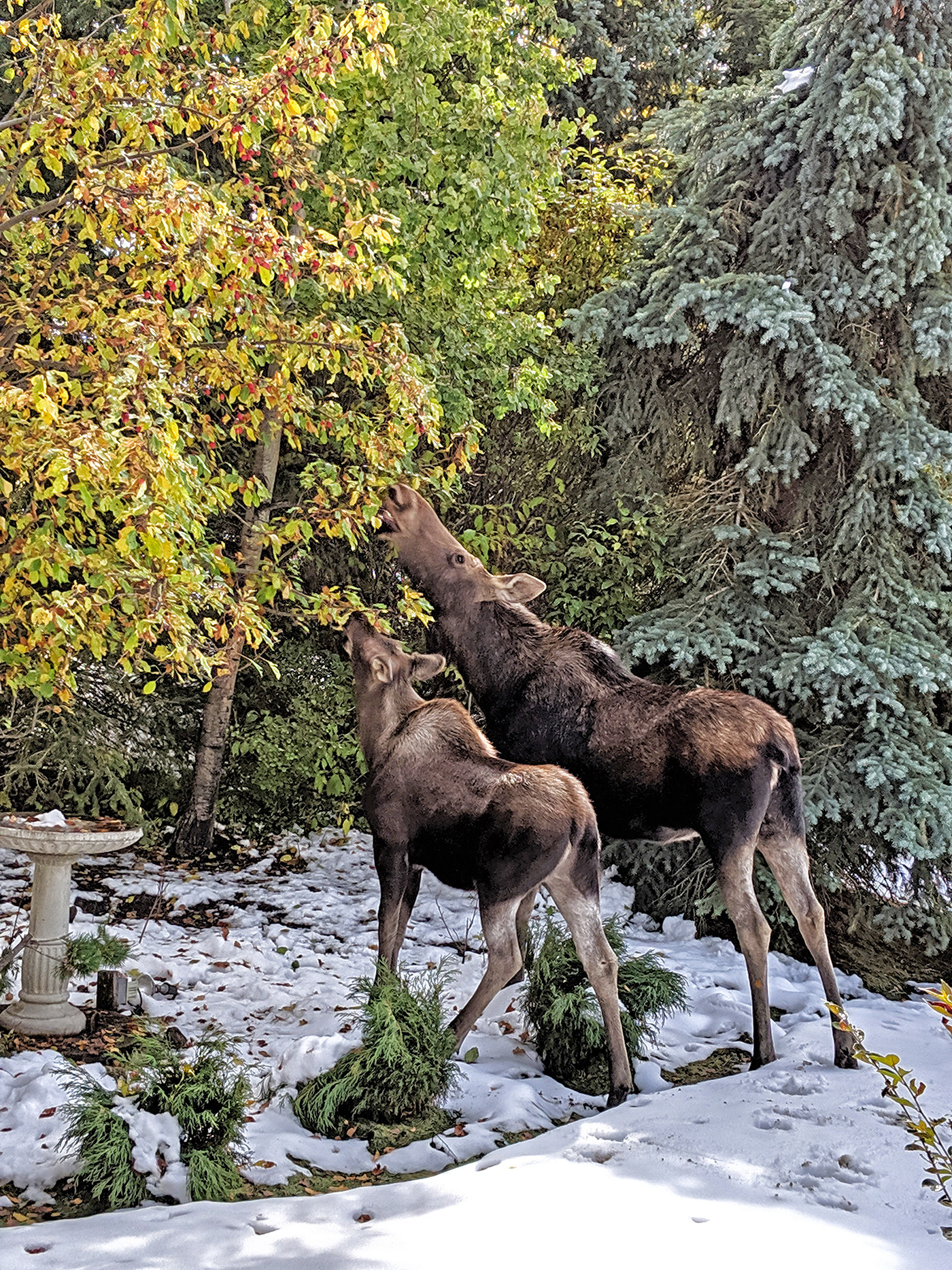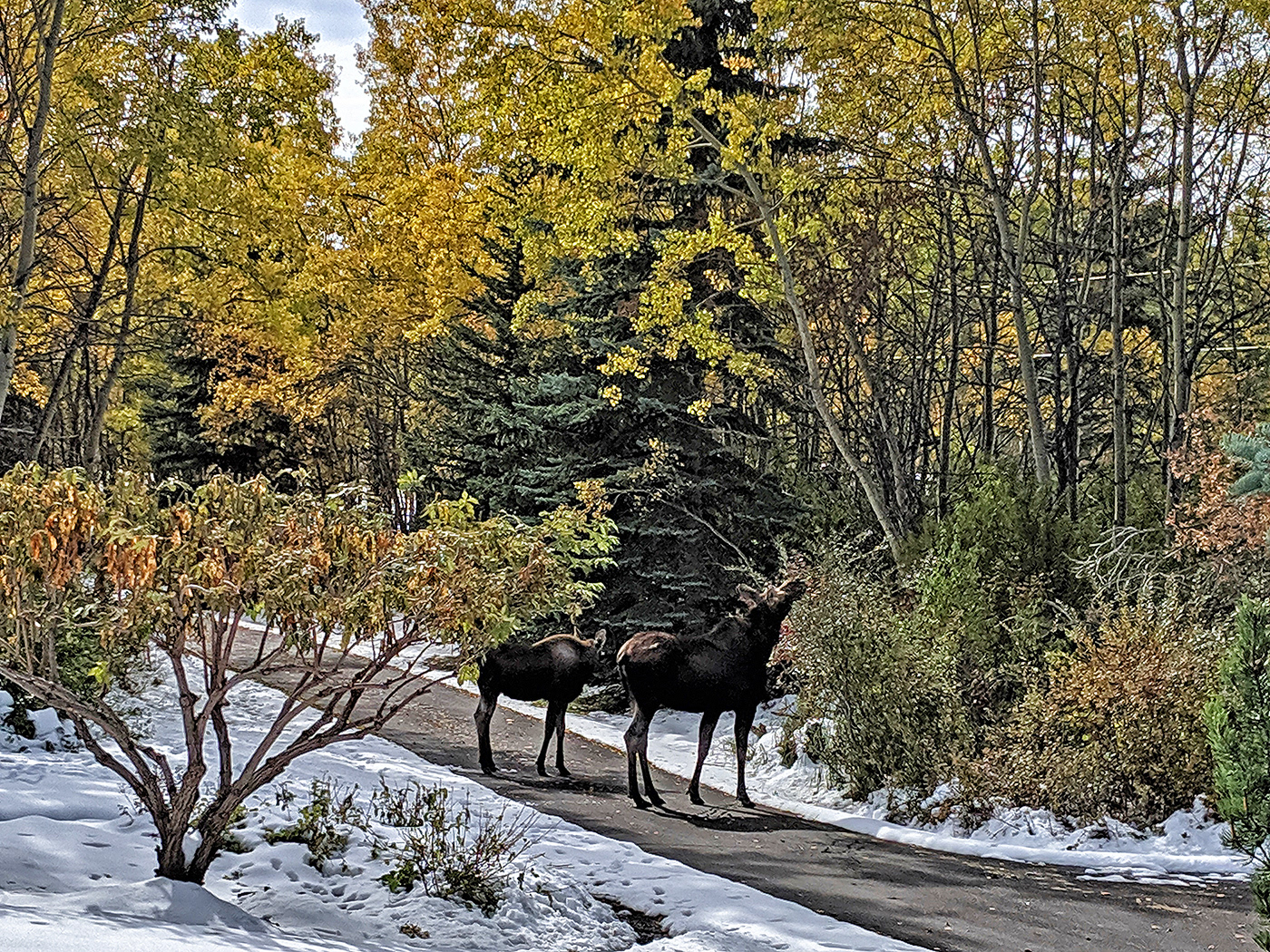 Thanks for viewing and your comments. Contact me through Behance messages if you would like a canvas or paper print of any image posted. All images are subject to copyright.