A 5:30am charter flight from Calgary with Canadian North takes two hours to Churchill, a small grain port on the coast of Hudson Bay. 
Churchill is remote and has had difficulty obtaining basic supplies due to floods affecting the rail line (since repaired). The floods also damaged the port's only access to prairie grain. There is no road access. The population is about 1,000.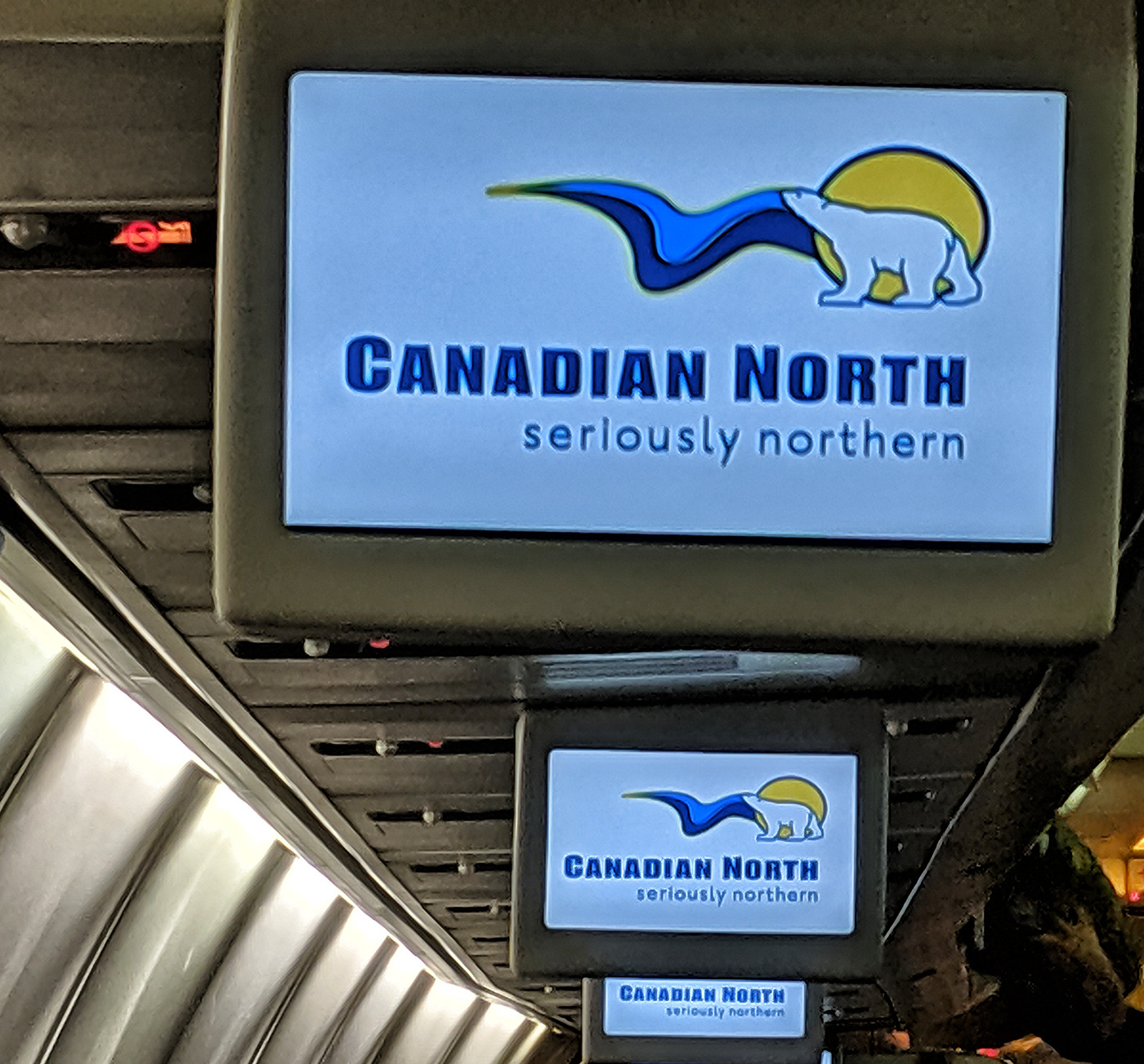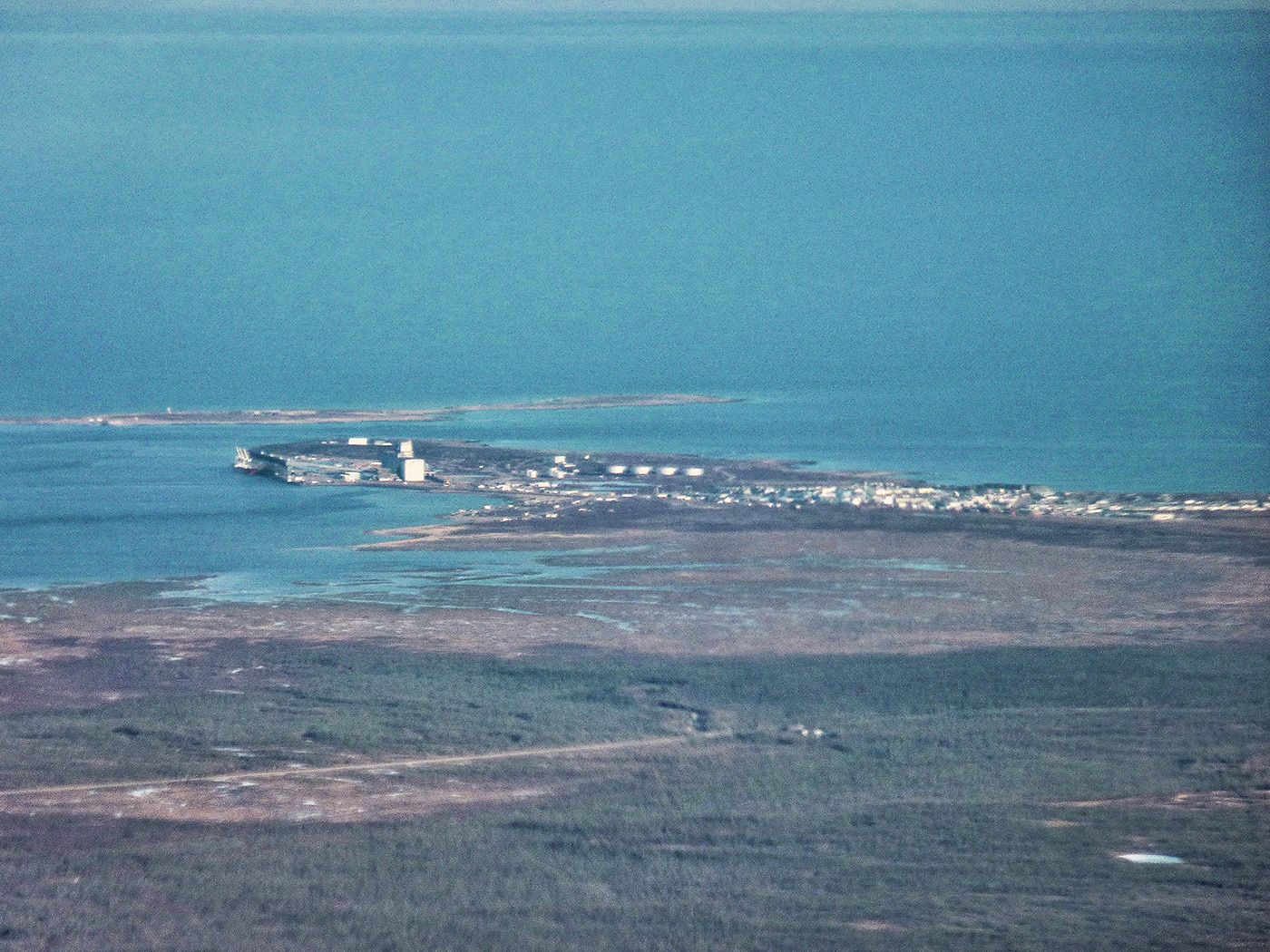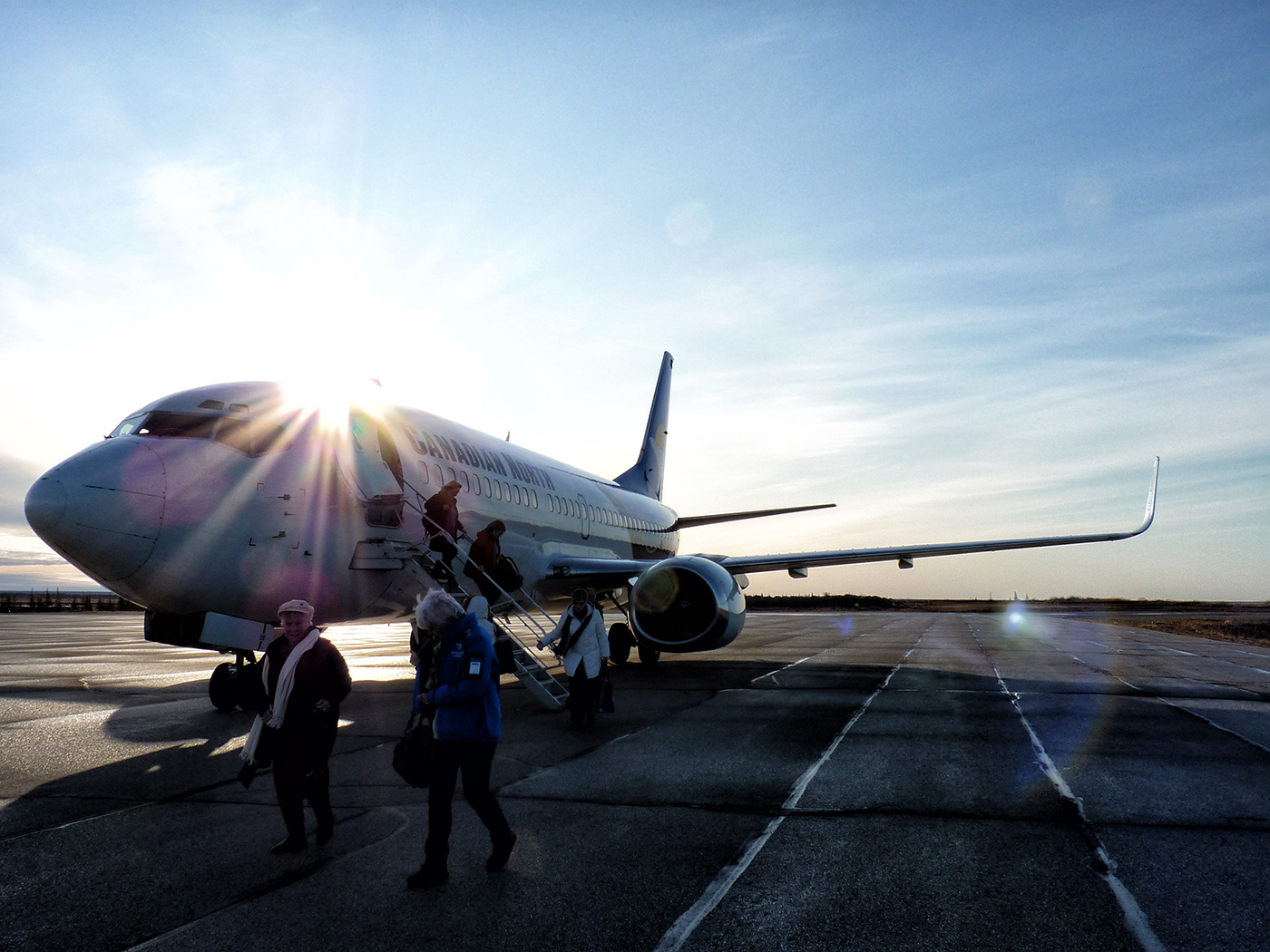 In late October, polar bears gather here waiting for the sea ice. As soon as ice forms, they will leave to catch seals, their primary source of food.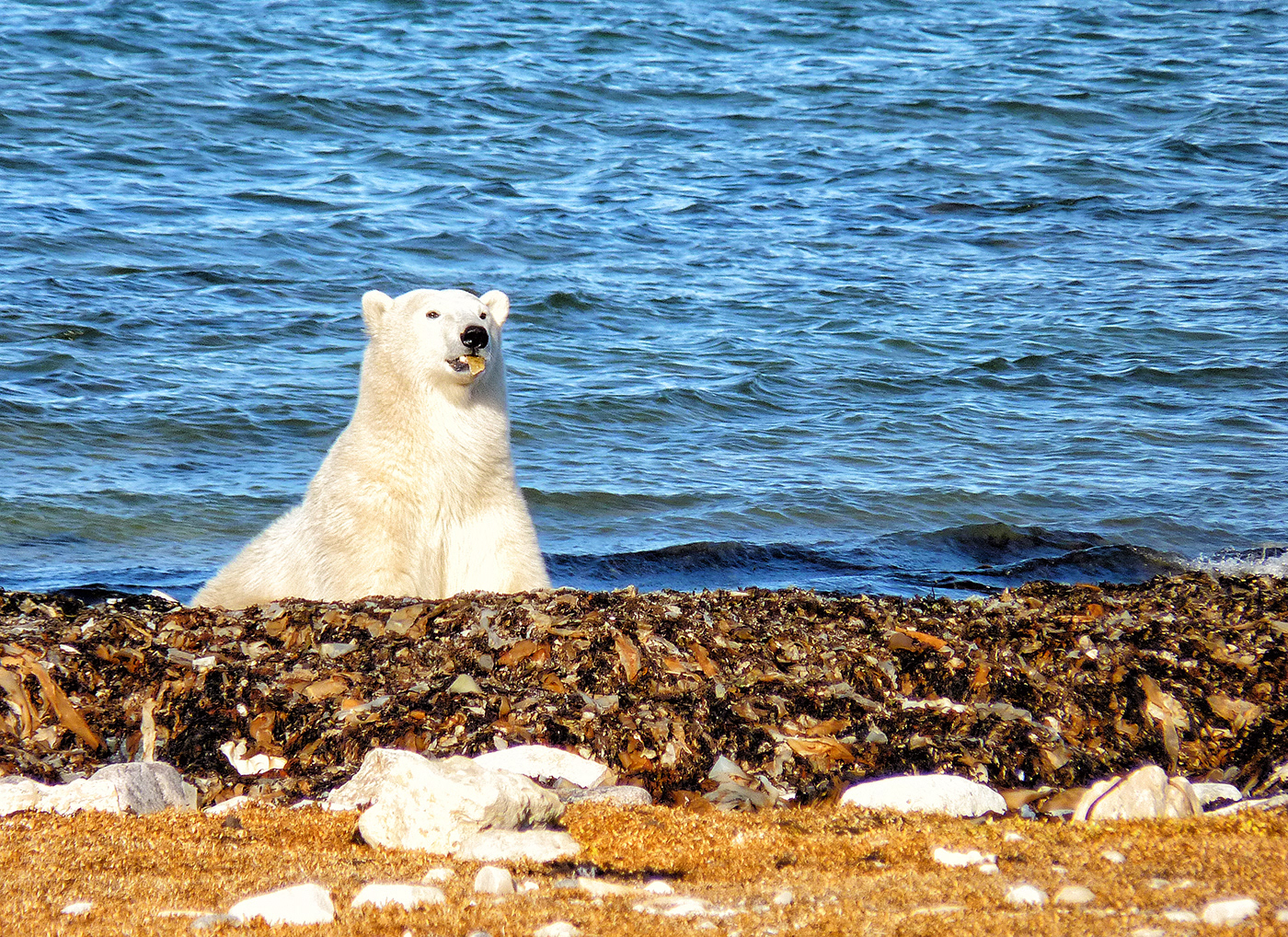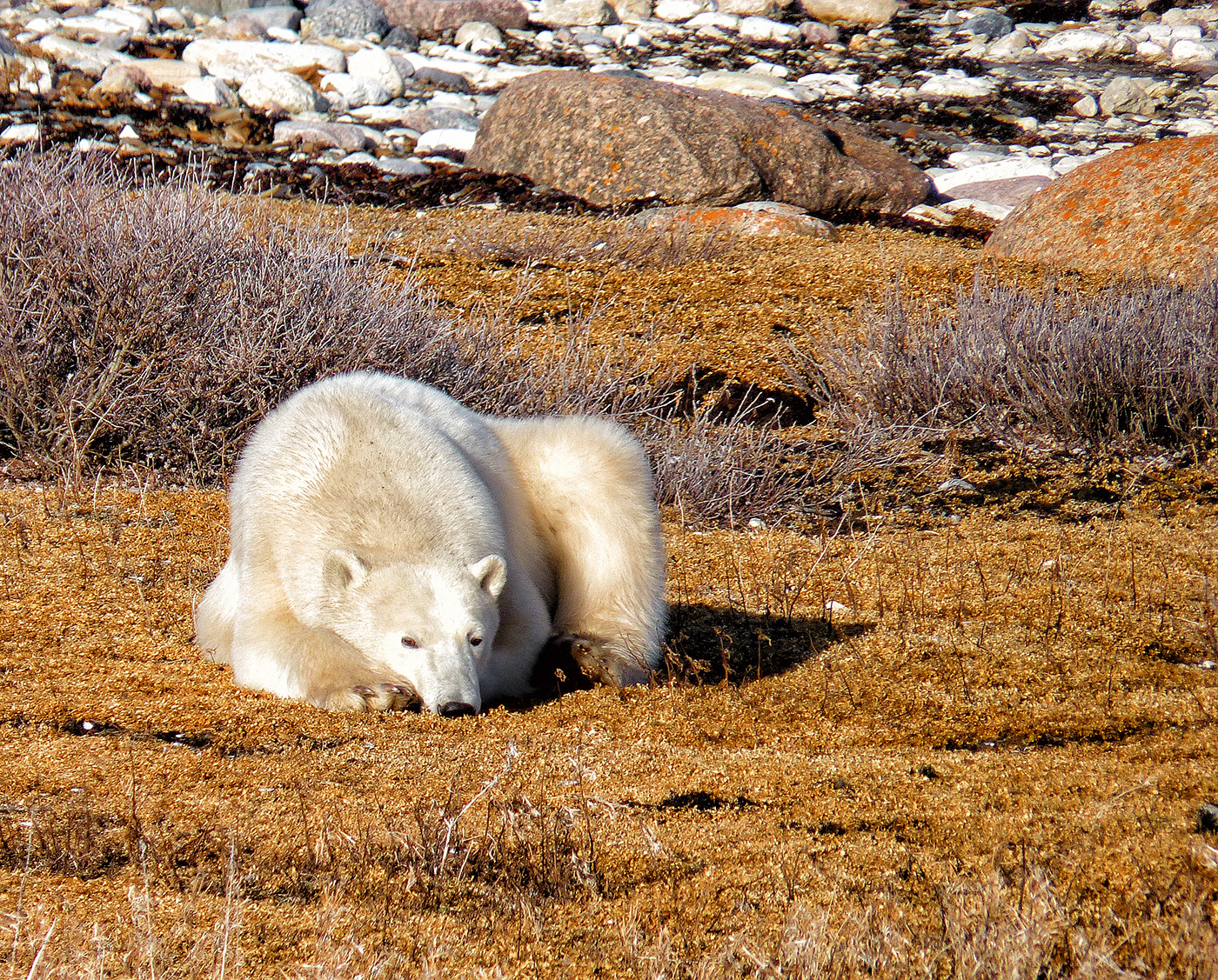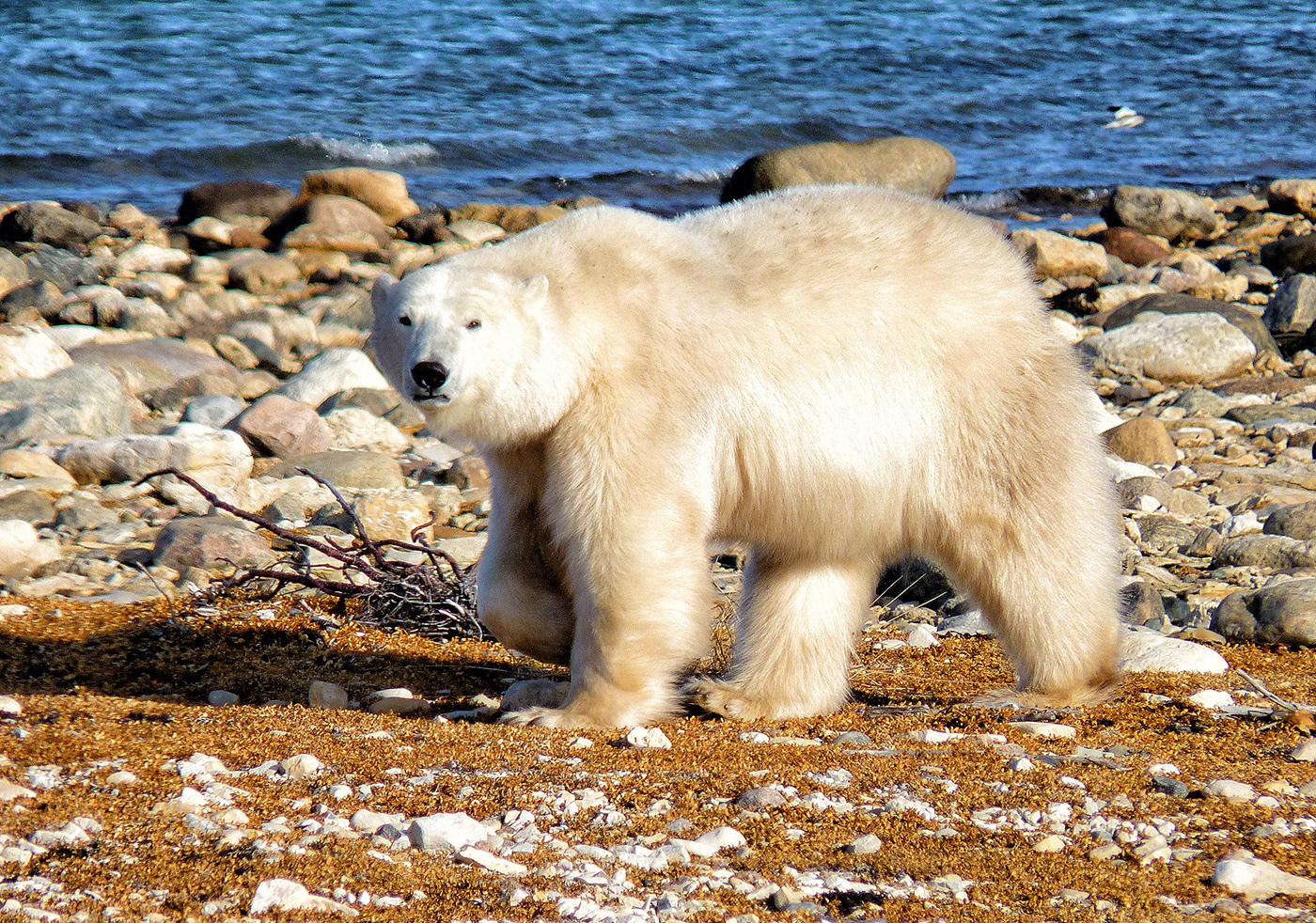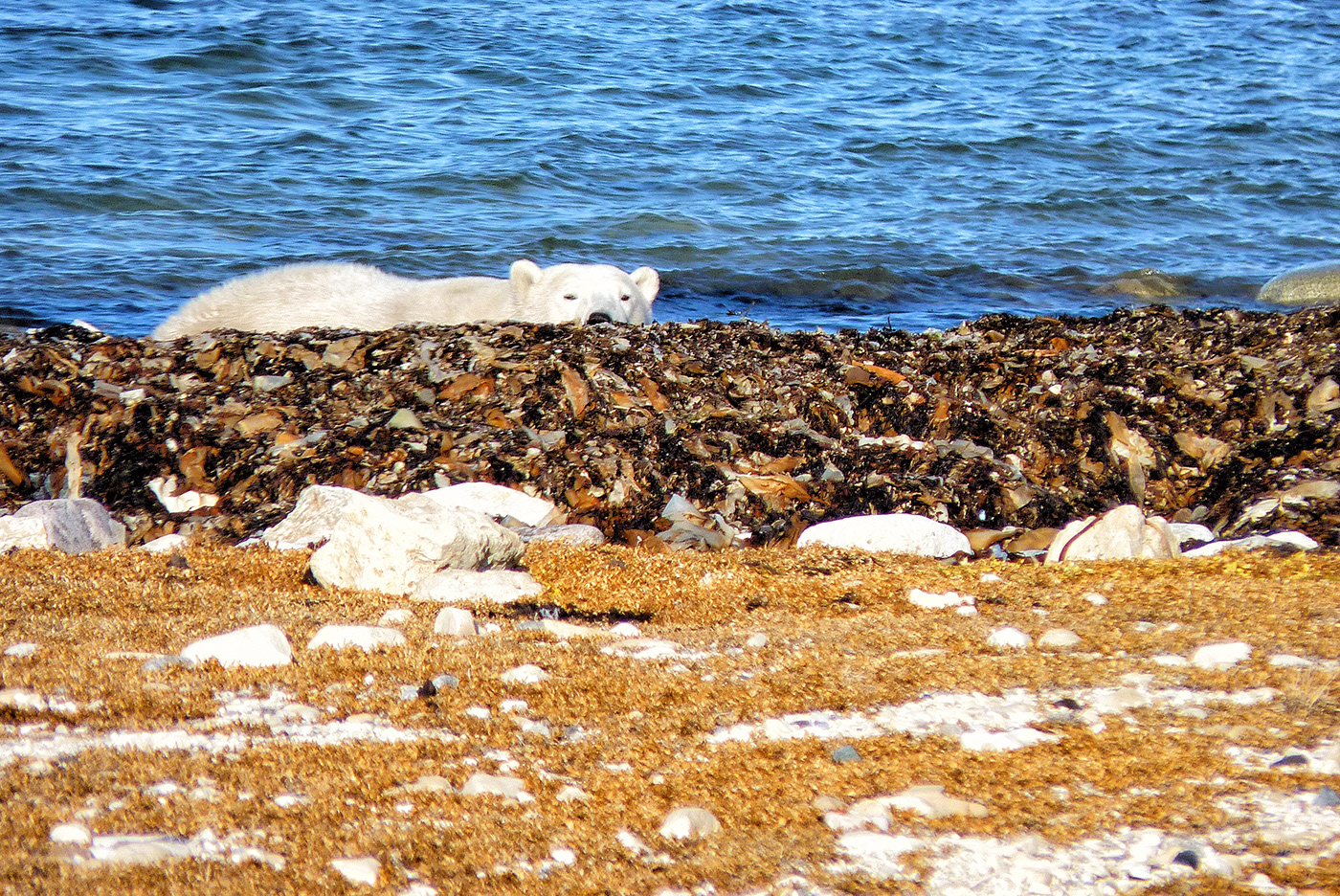 While they wait, they lie quietly in the sun trying not to expend too much energy (they haven't eaten for months).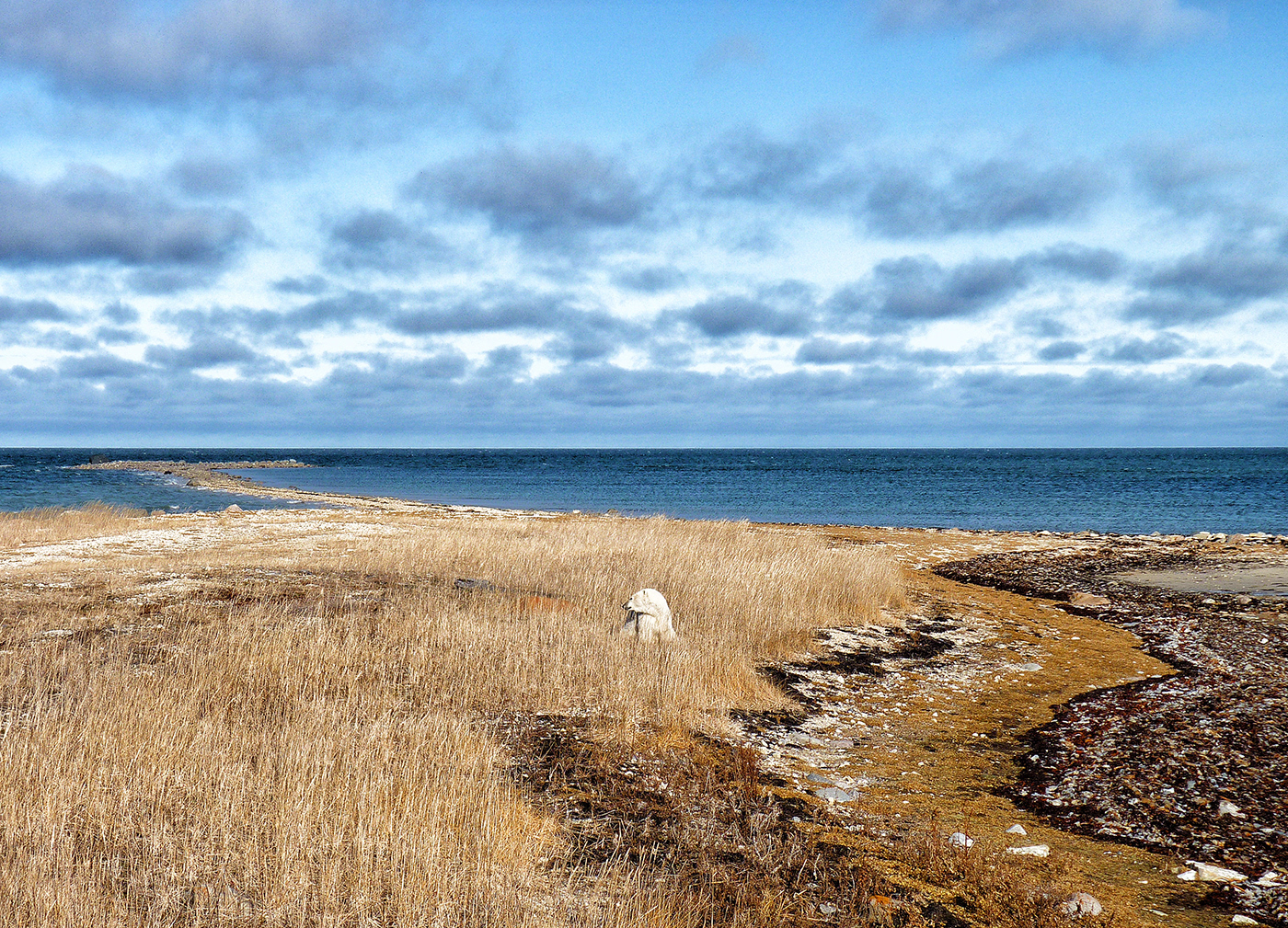 A local company, Frontiers North, operates trips onto the tundra to view the bears. There is also a "permanent" lodge (below) for longer term visits.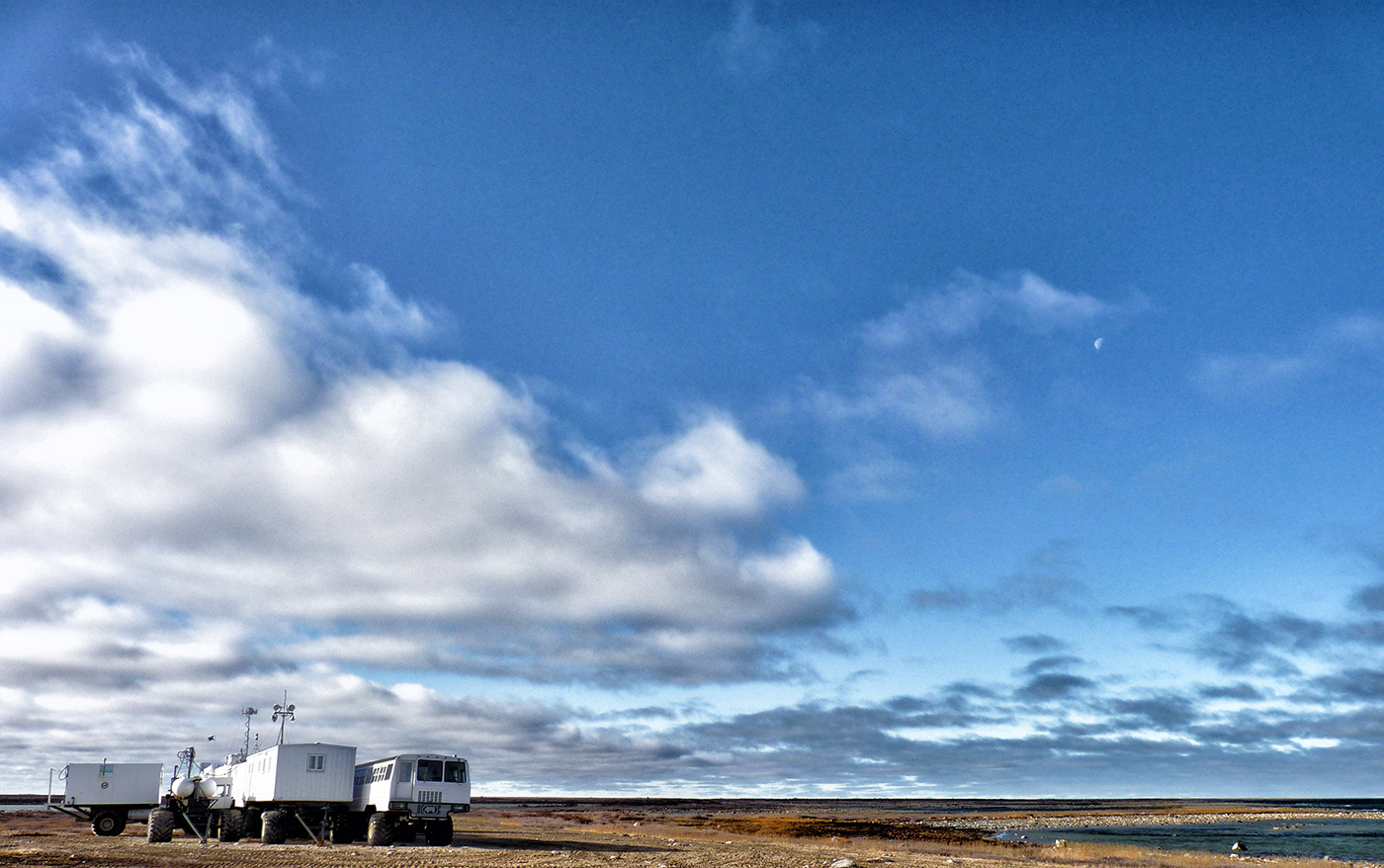 The bears wander by our vehicle, interested in us, but not perturbed.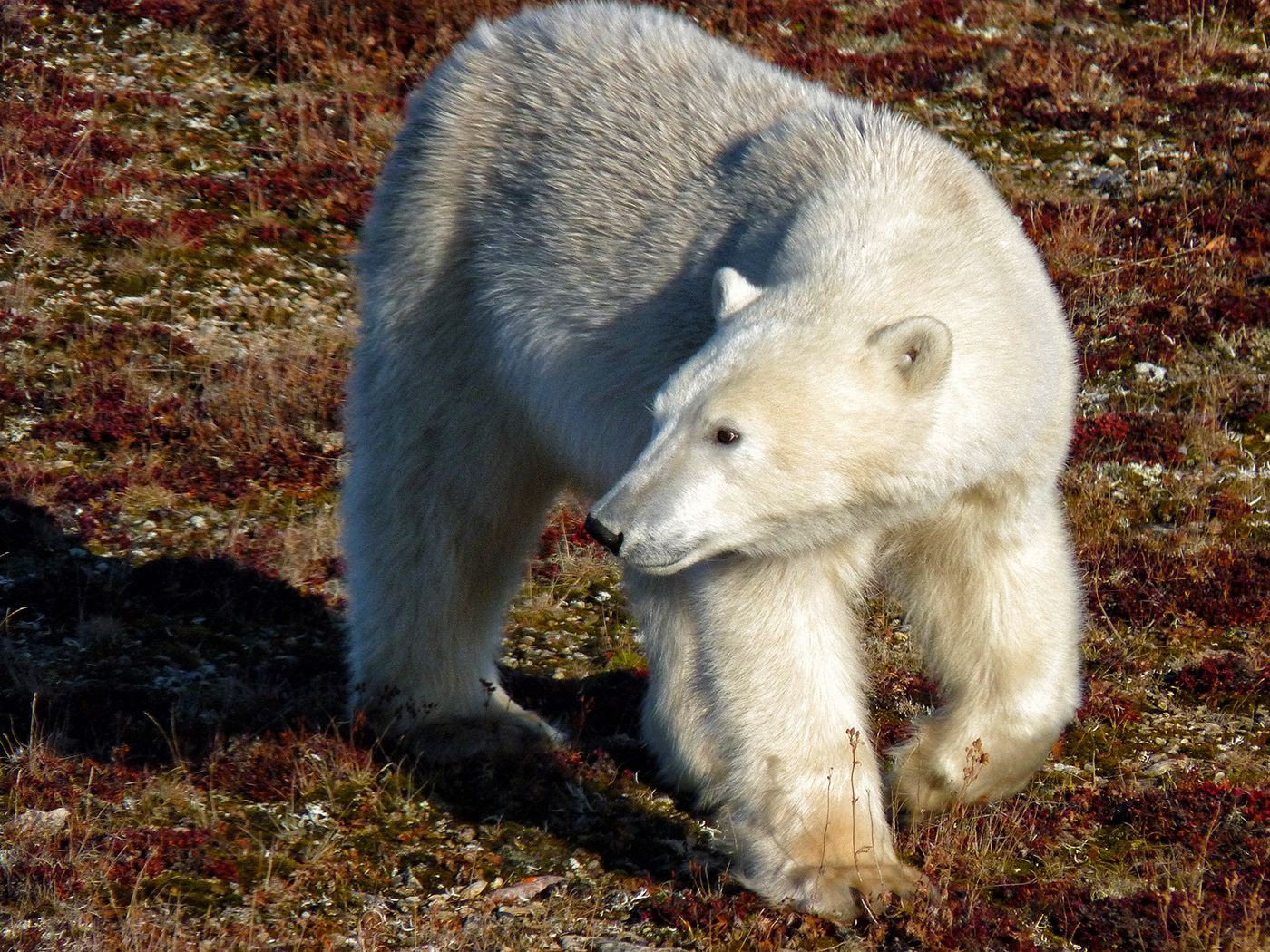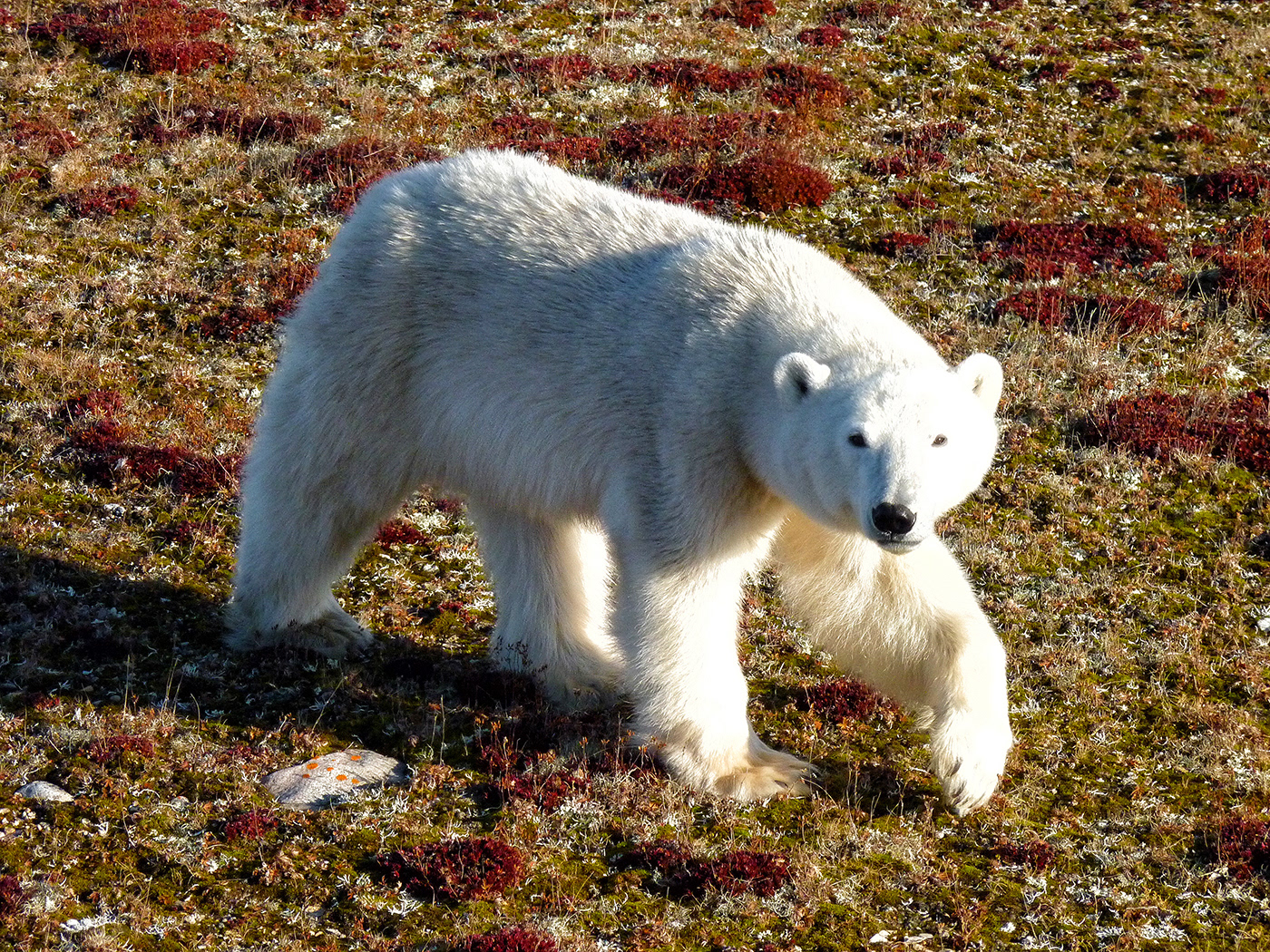 The vehicles operate on old gravel roads built by the military, but since abandoned.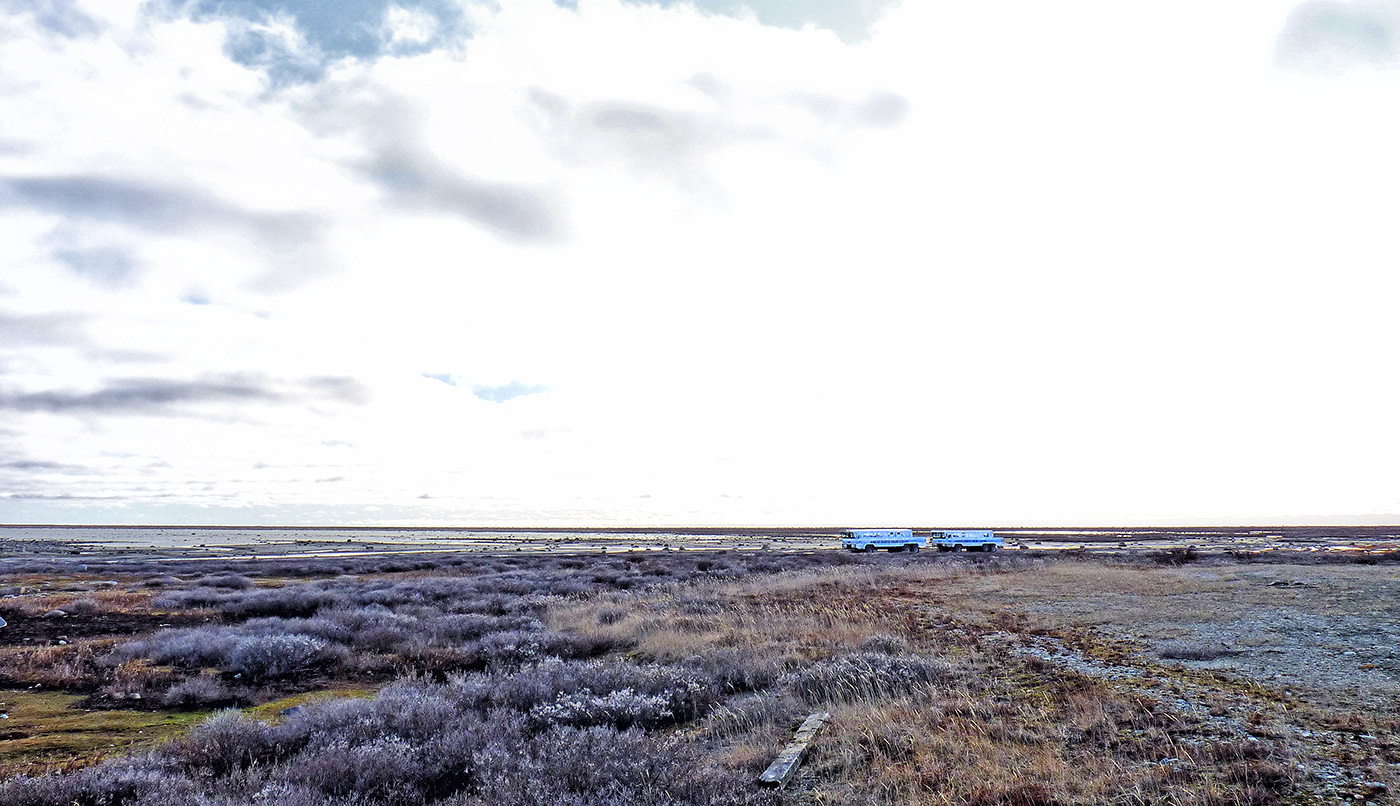 The coast is flat, treeless, inhospitable and strewn with boulders.

This bear lay down beside our vehicle, not in the least concerned by our presence. The guides are insistent that we do not leave anything behind, especially not food scraps.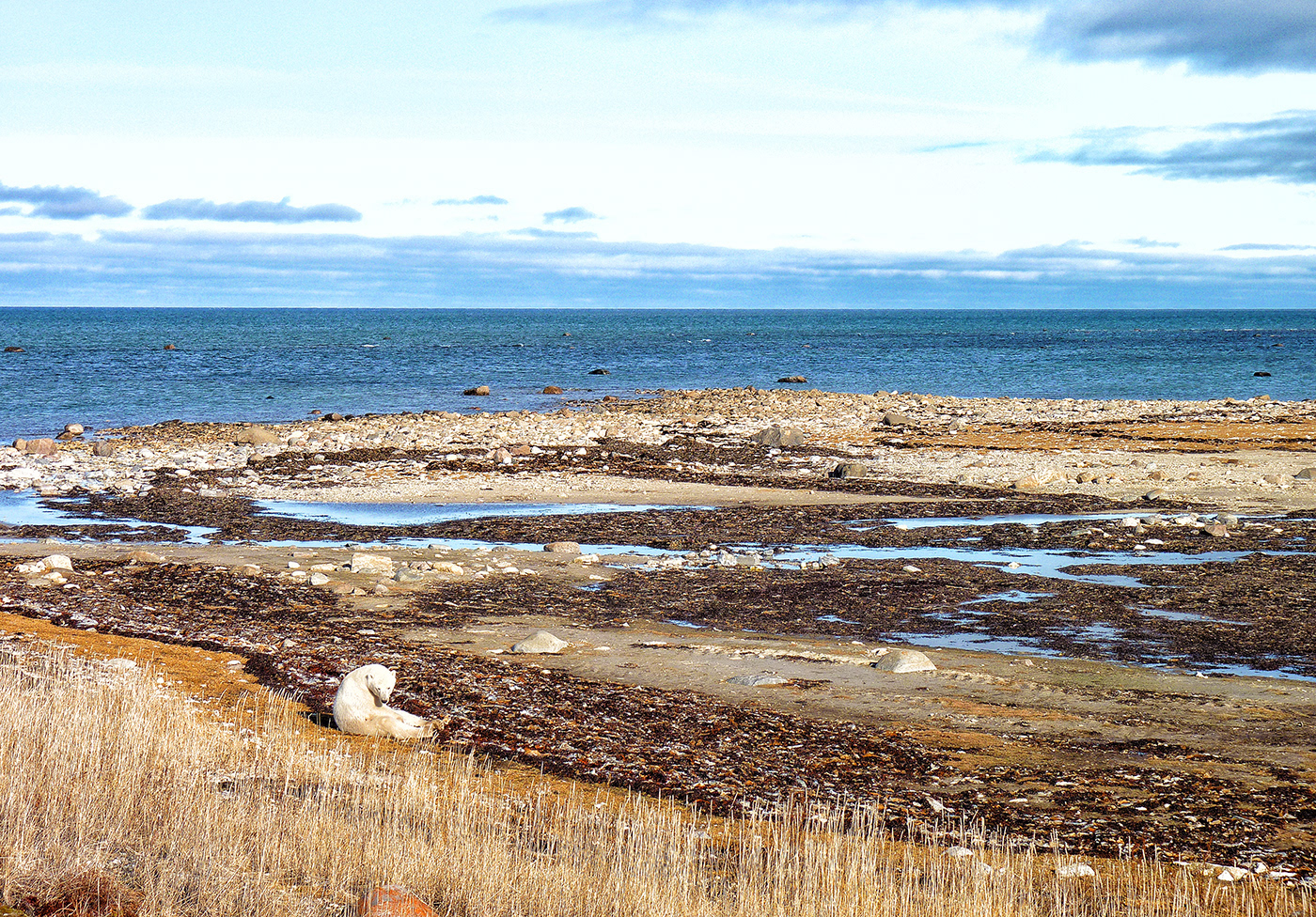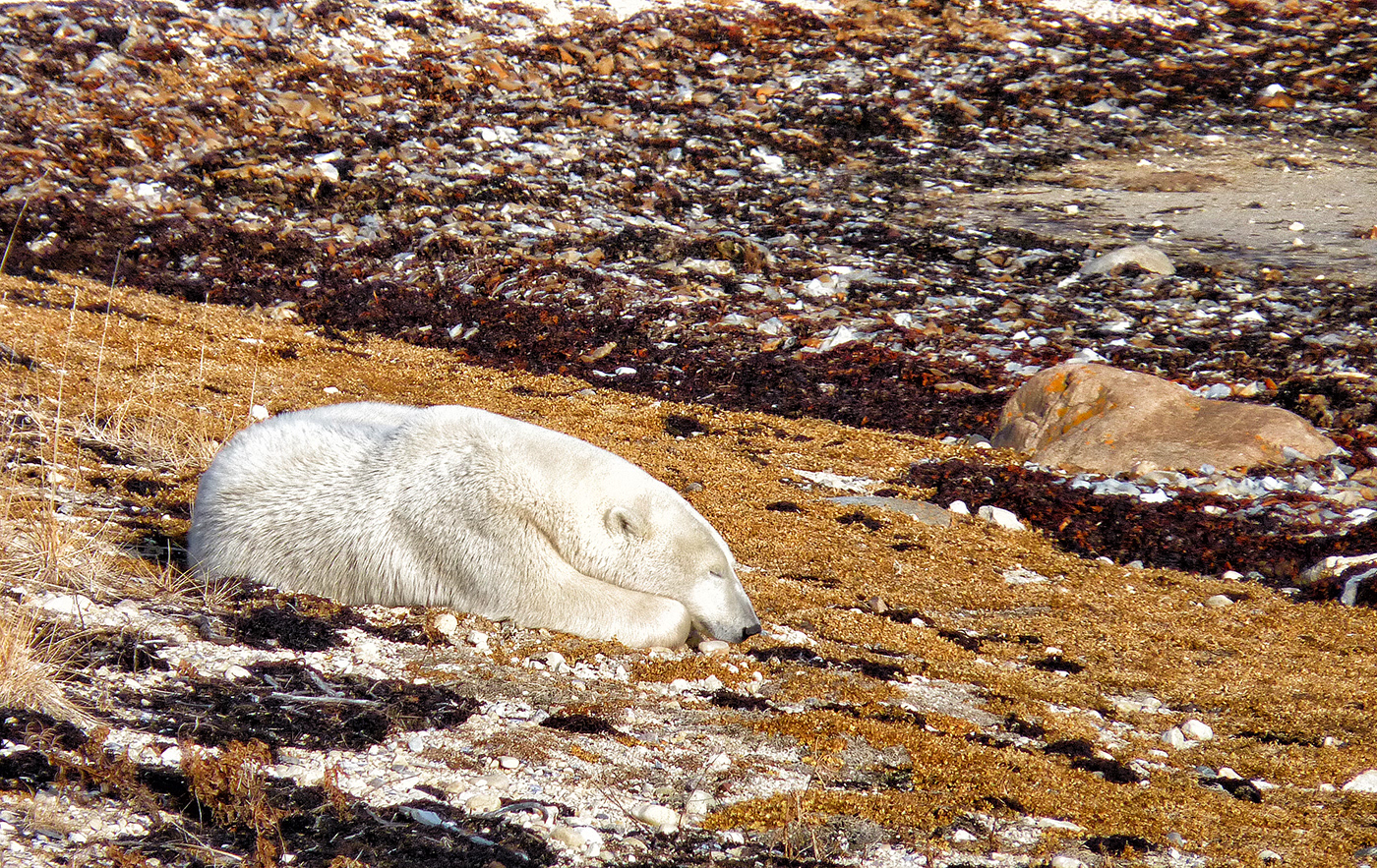 The bears are often curious about us and sometimes a little nervous. Not this one however.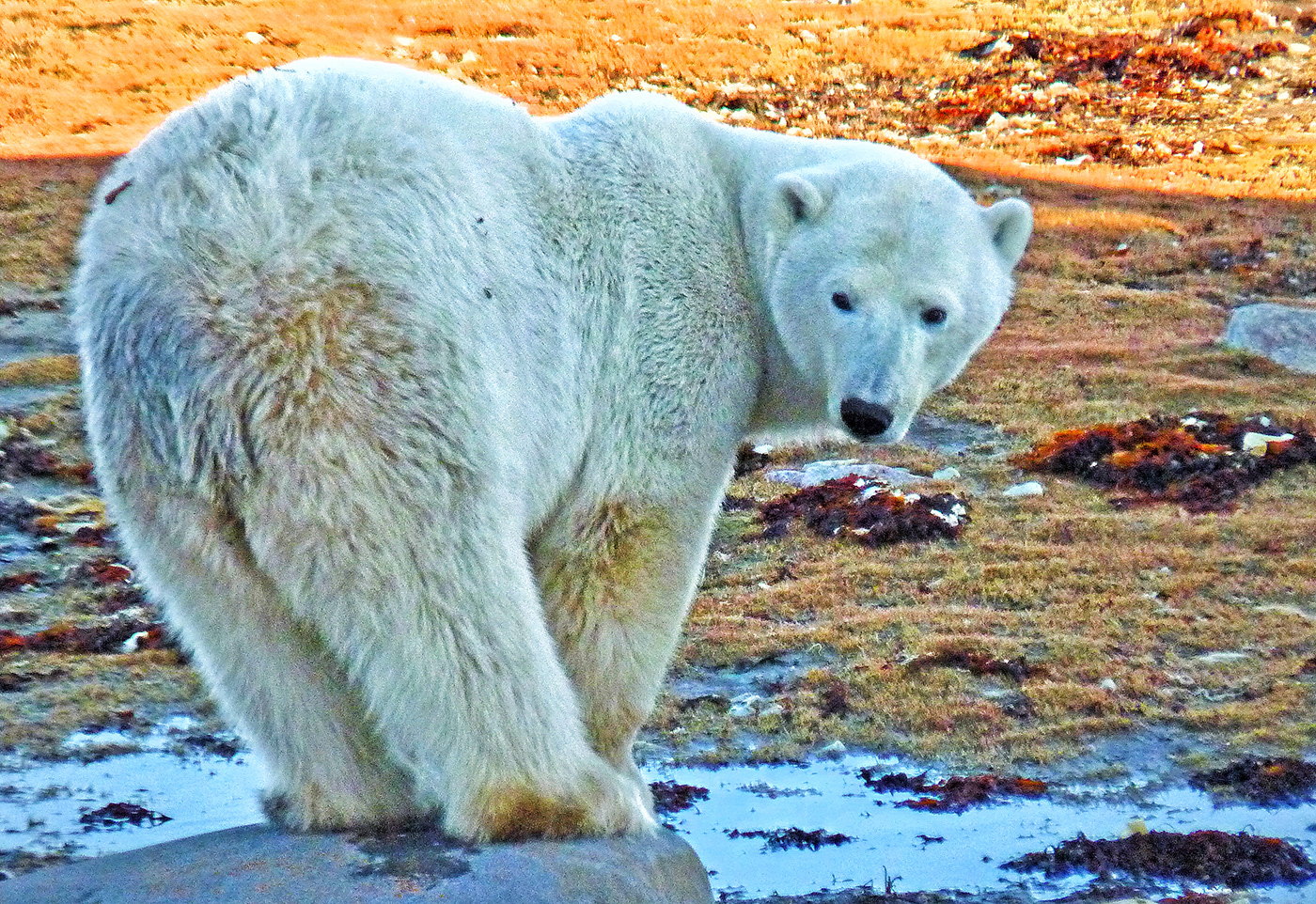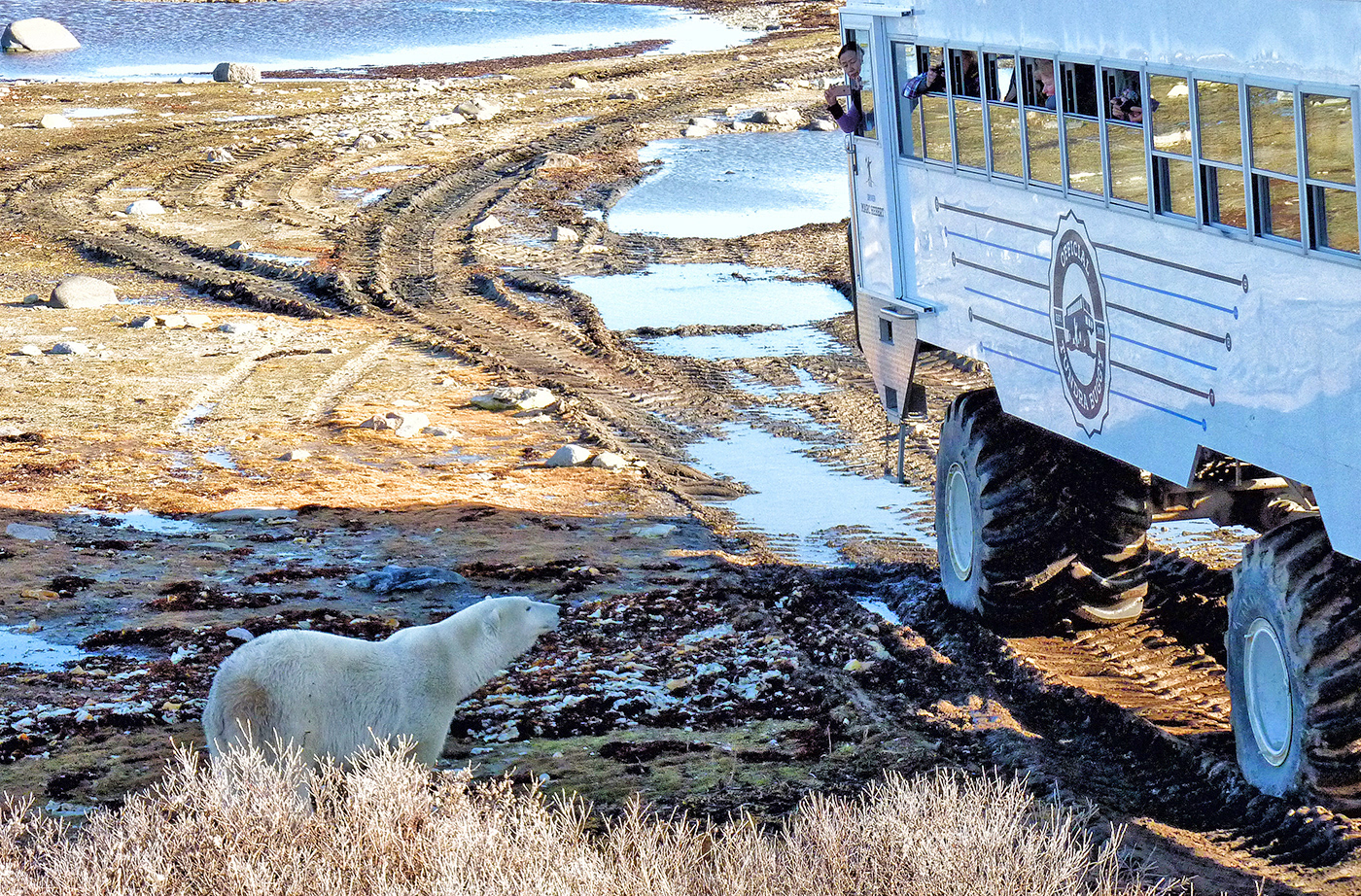 Our trip takes place on the subarctic tundra. There are only a few stunted trees - Churchill is on the northern tree-line.

The bears are difficult to spot in amongst the boulders.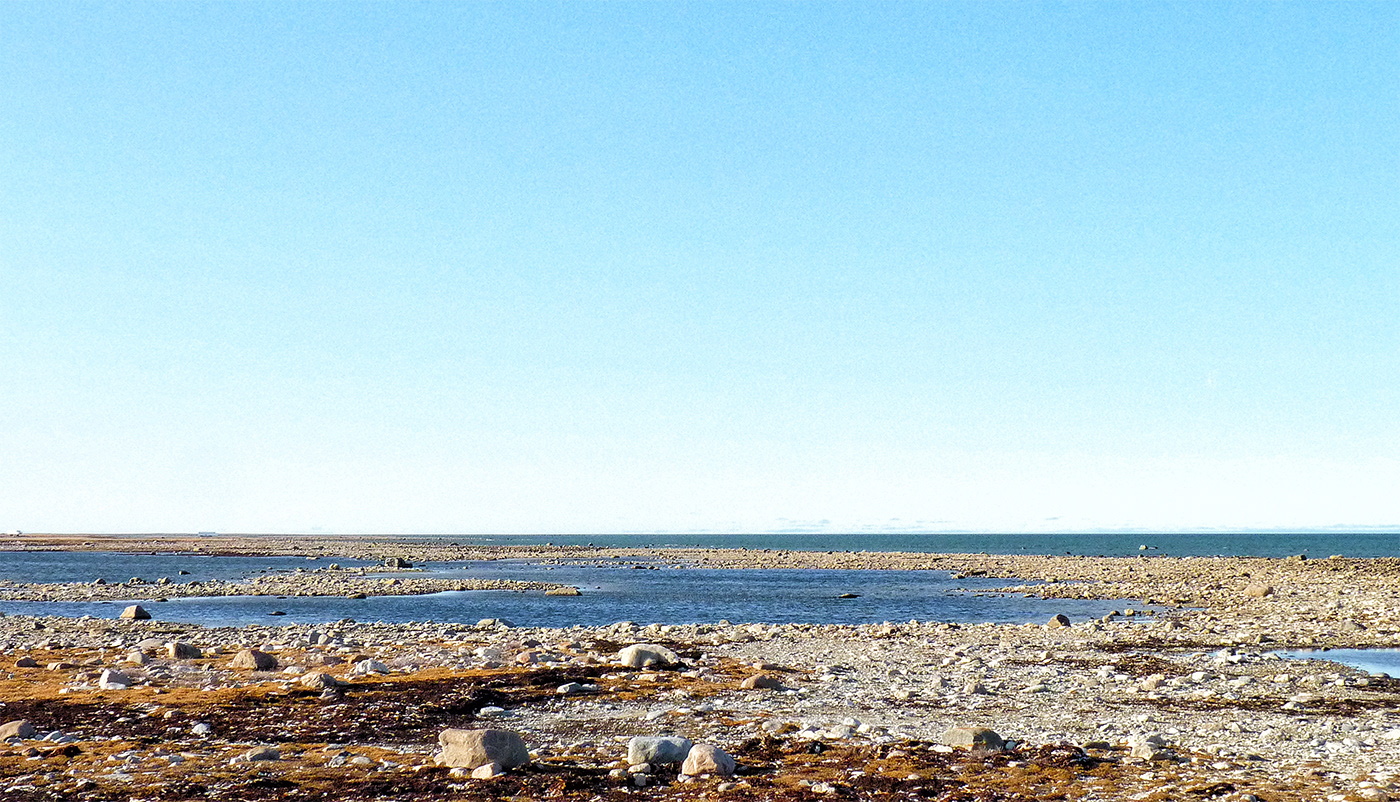 The sun was unusually warm for late October. Last year at this time, the ice had already started to form and the bears were gone within a few days.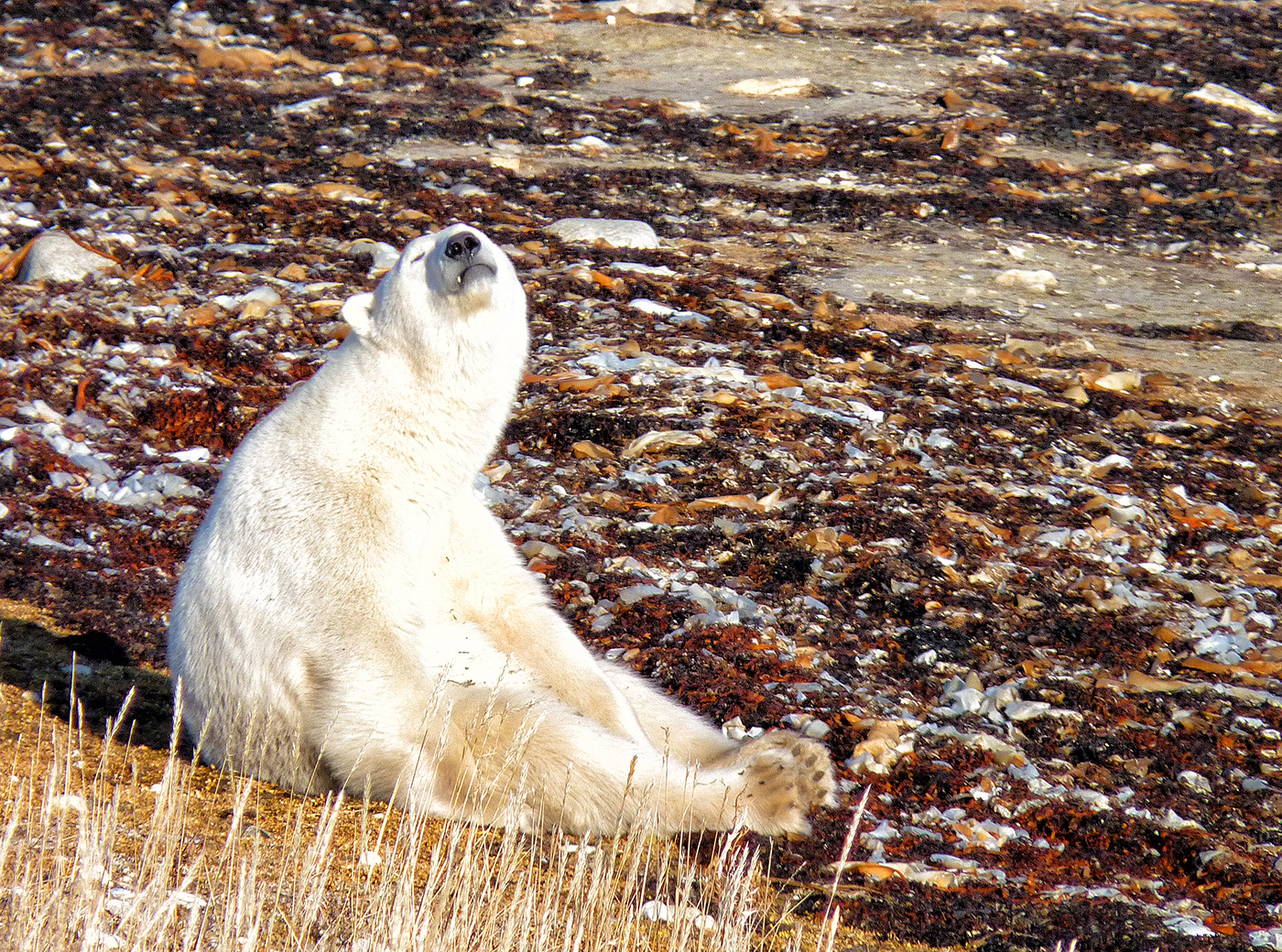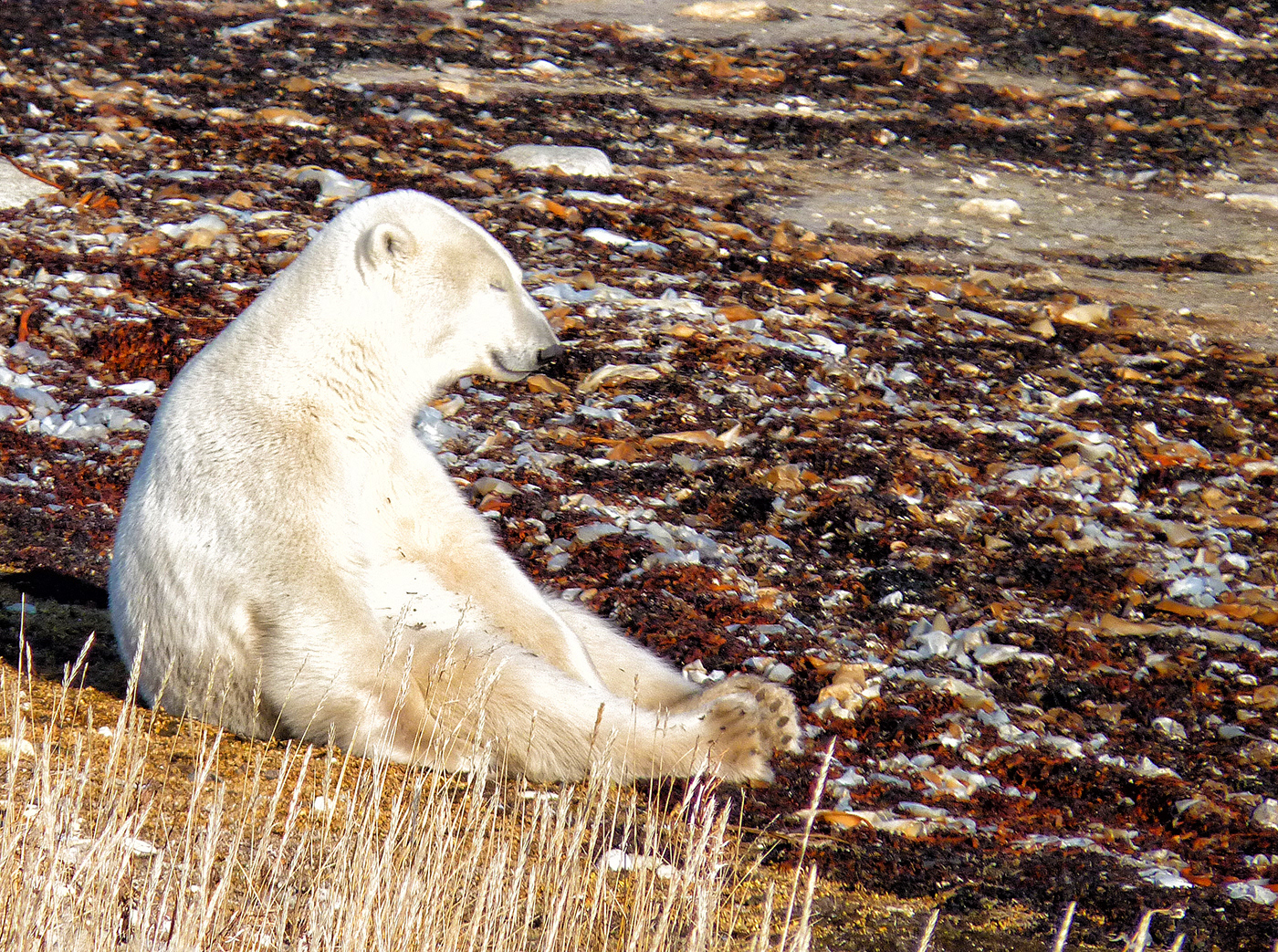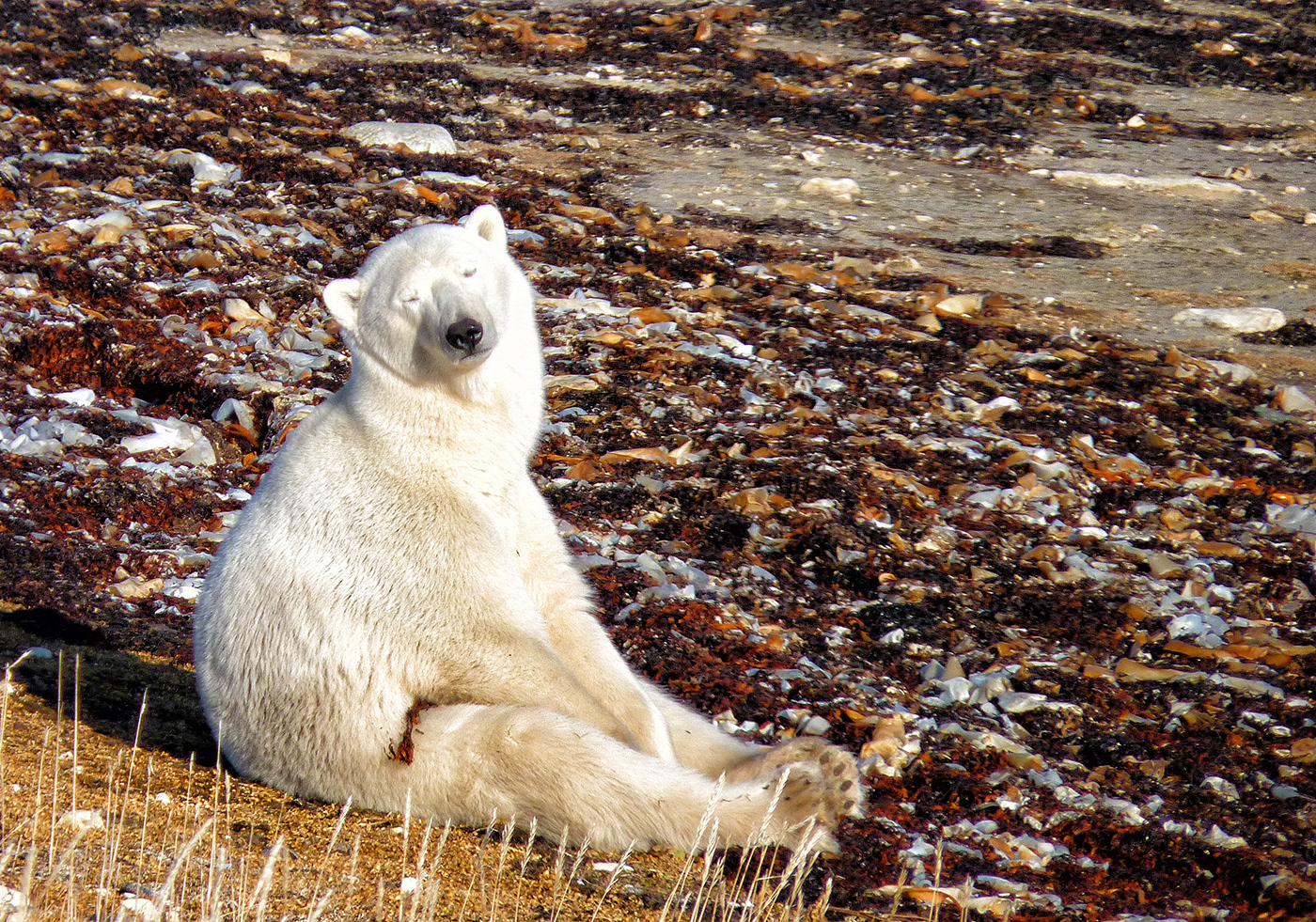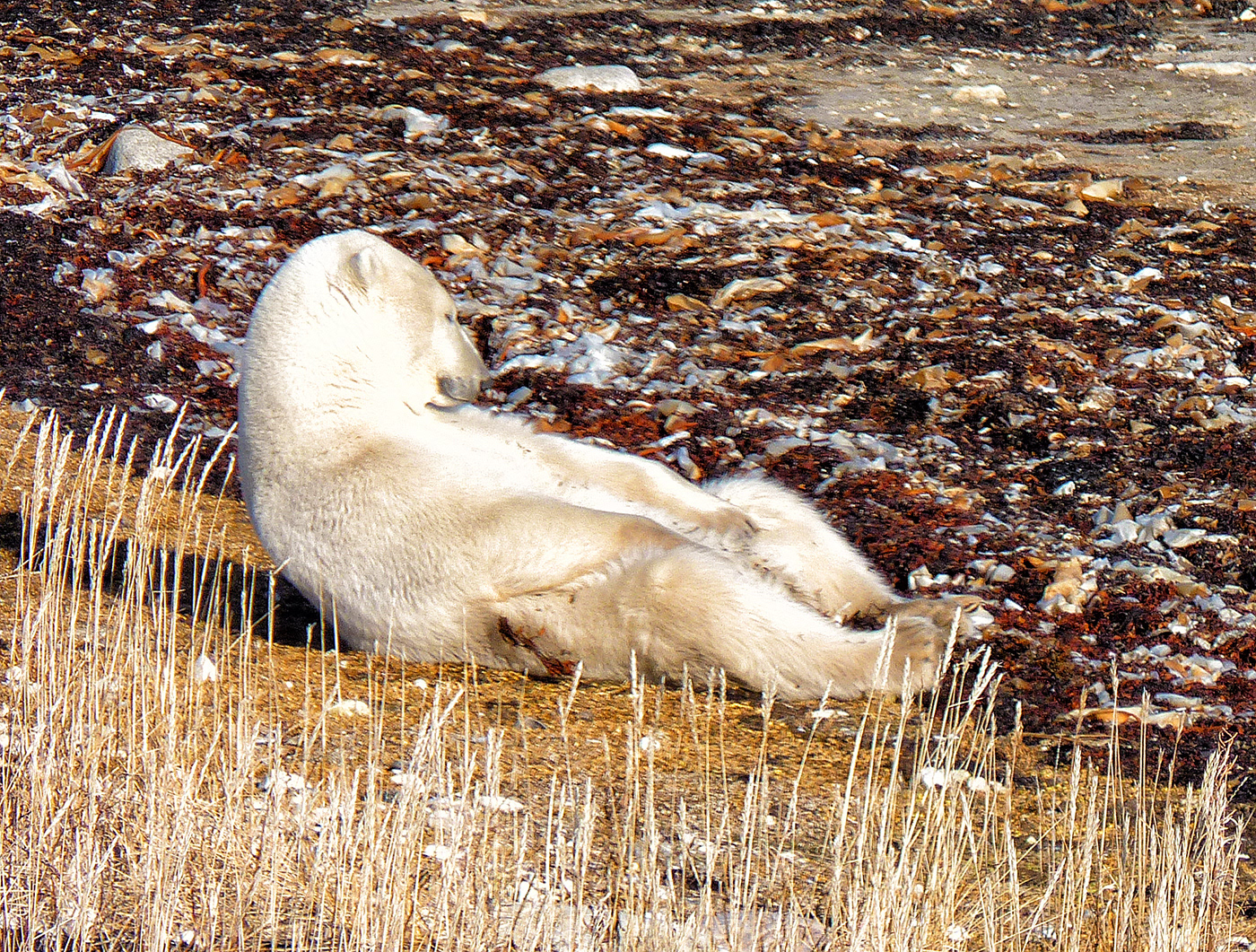 The sun, shadows and lack of snow made for some good contrast.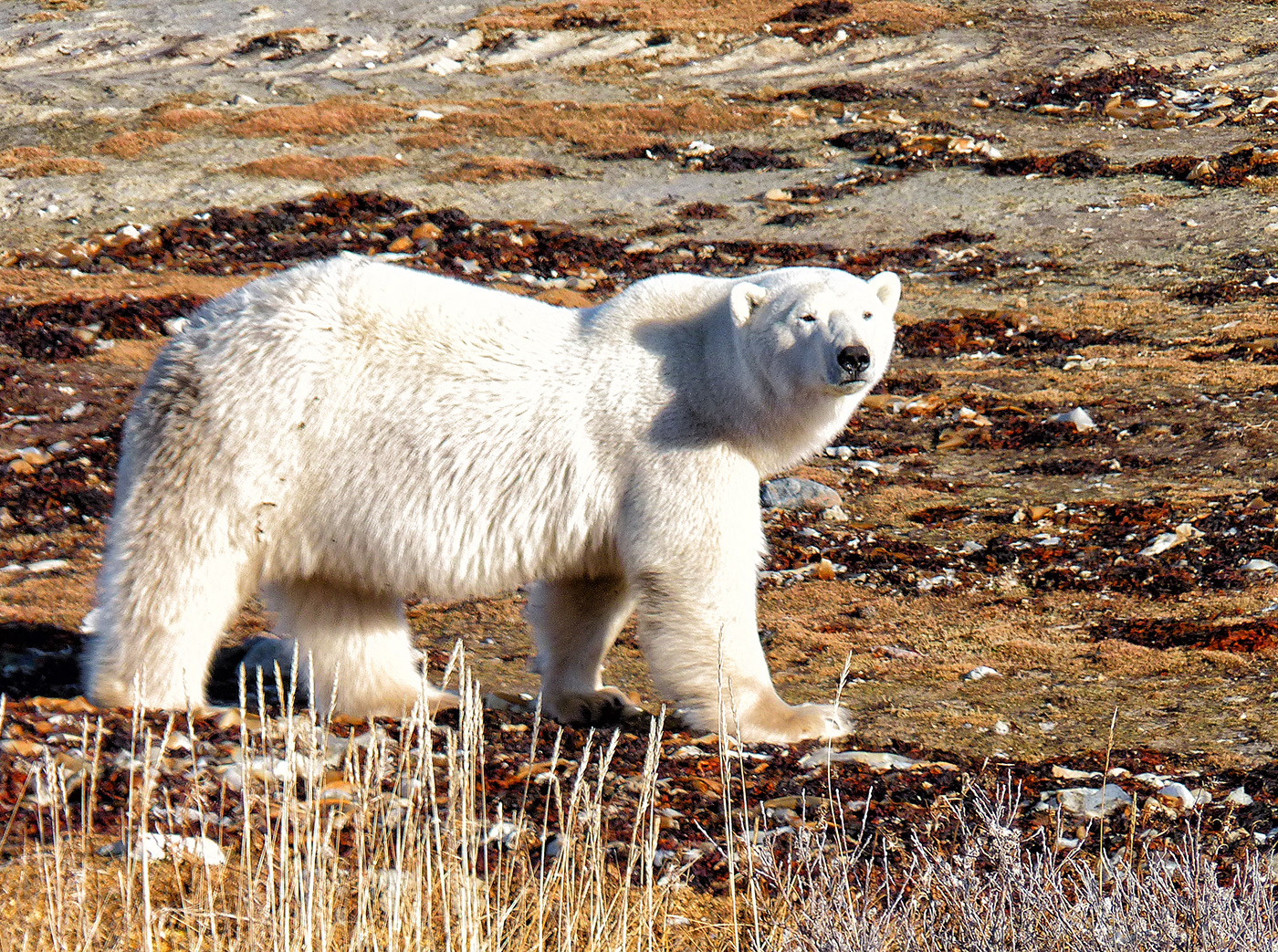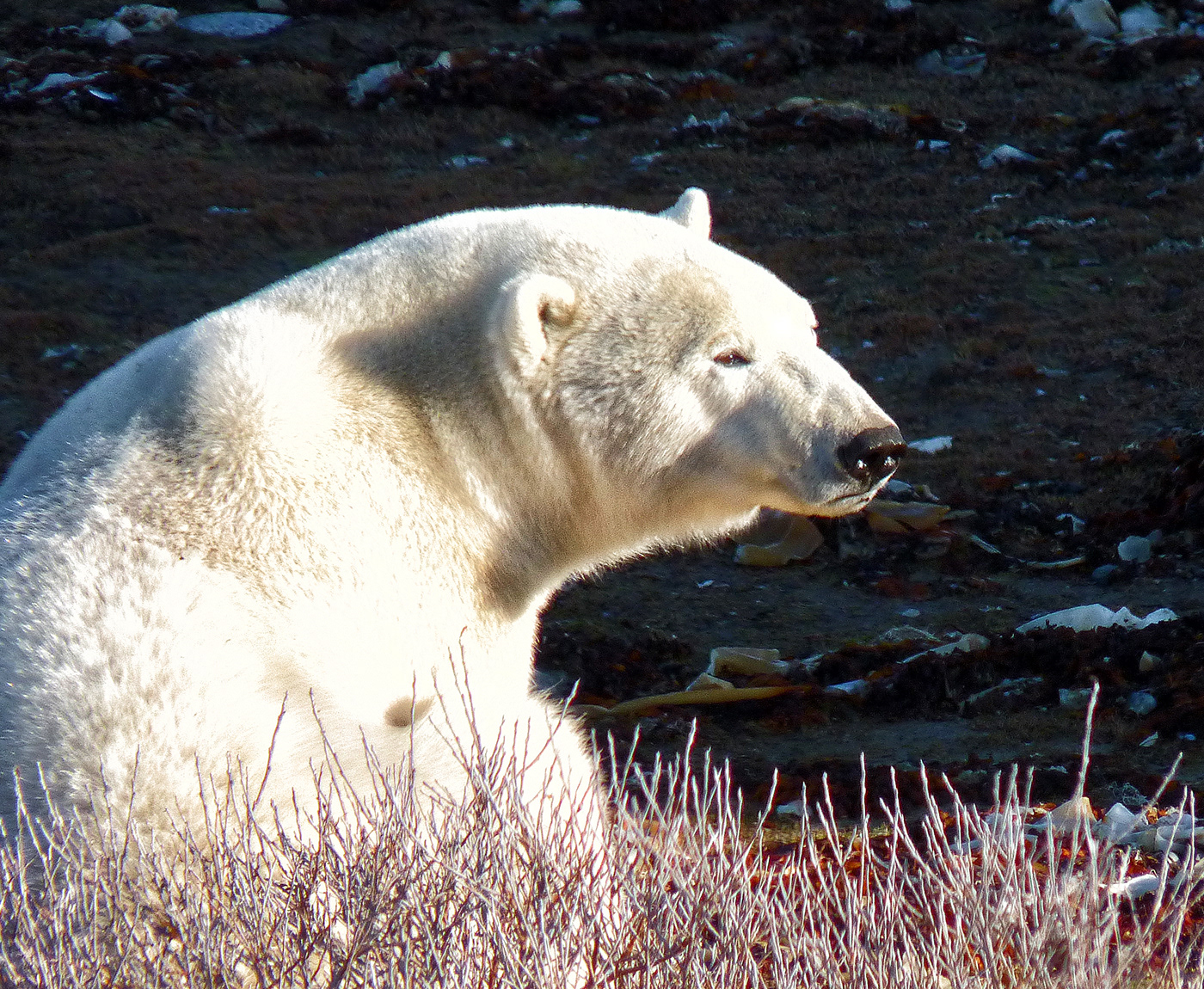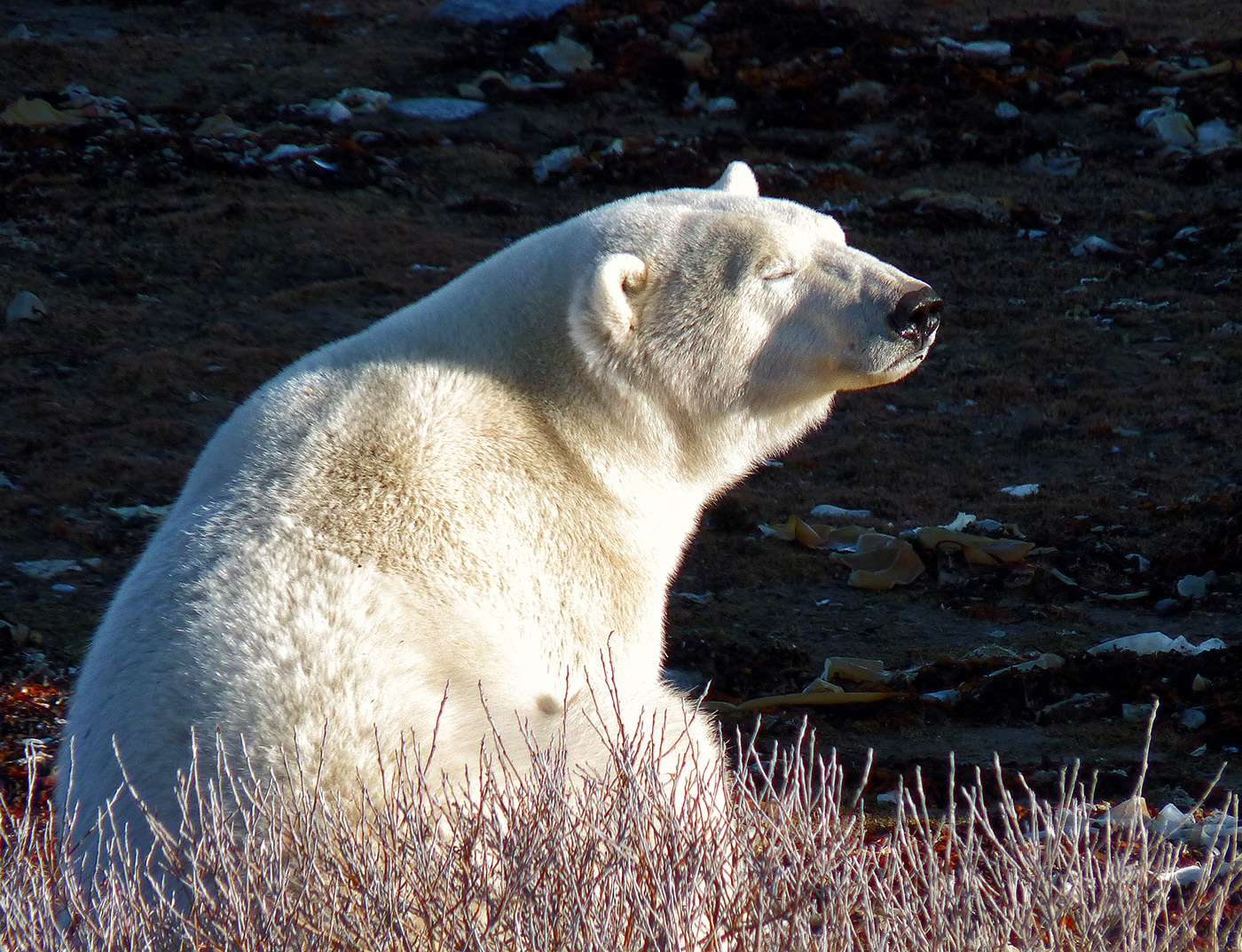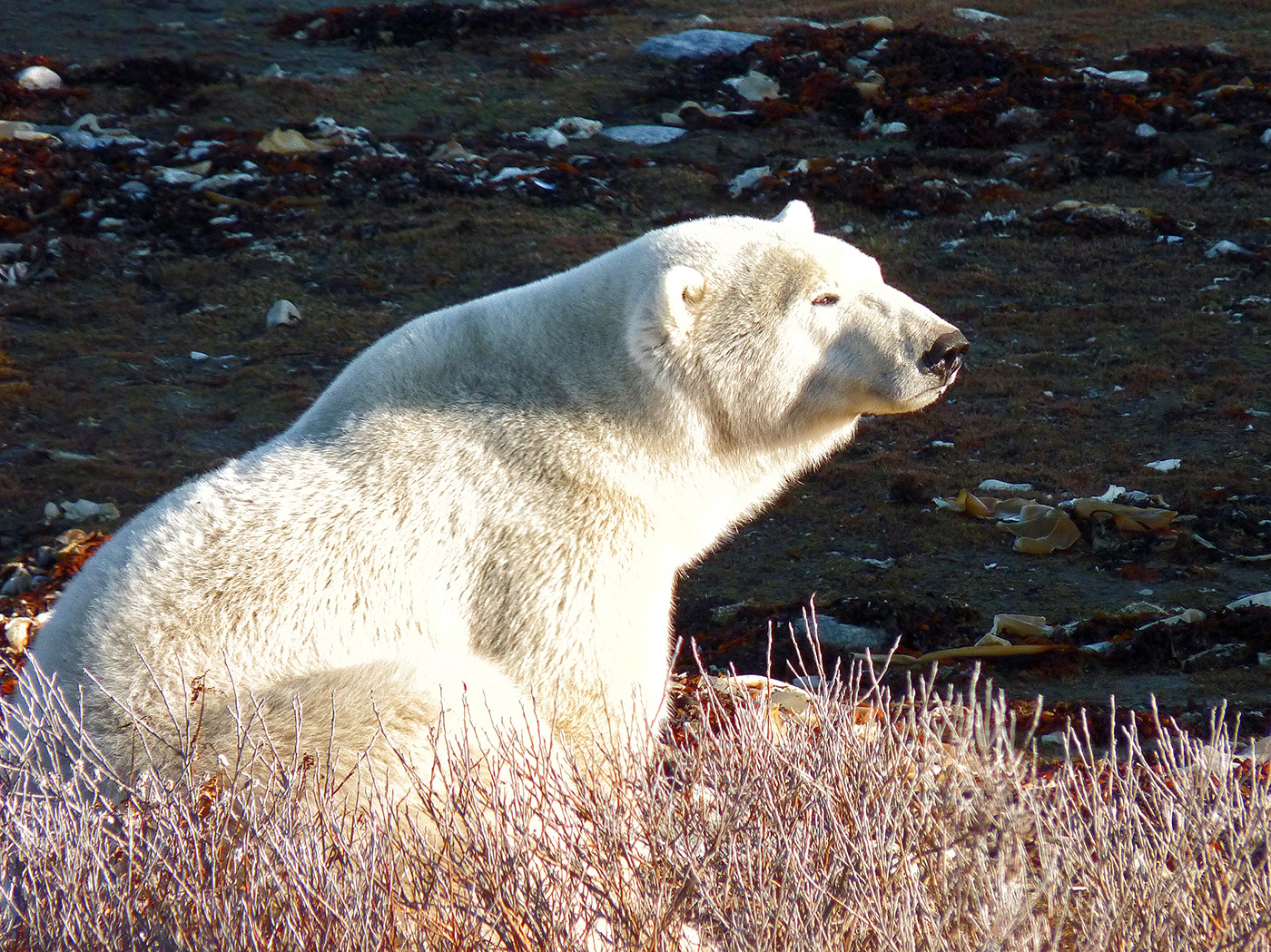 Thanks for viewing and your comments. Contact me through Behance messages if you would like a canvas or paper print of any image posted. All images are subject to copyright.