A road trip through the foothills and mountains of south central Alberta in an old MG.

Farming and ranching country coexists with Alberta's mineral resource industry.
Long straight roads reflect early surveyors mapping western Canada on a square mile grid system.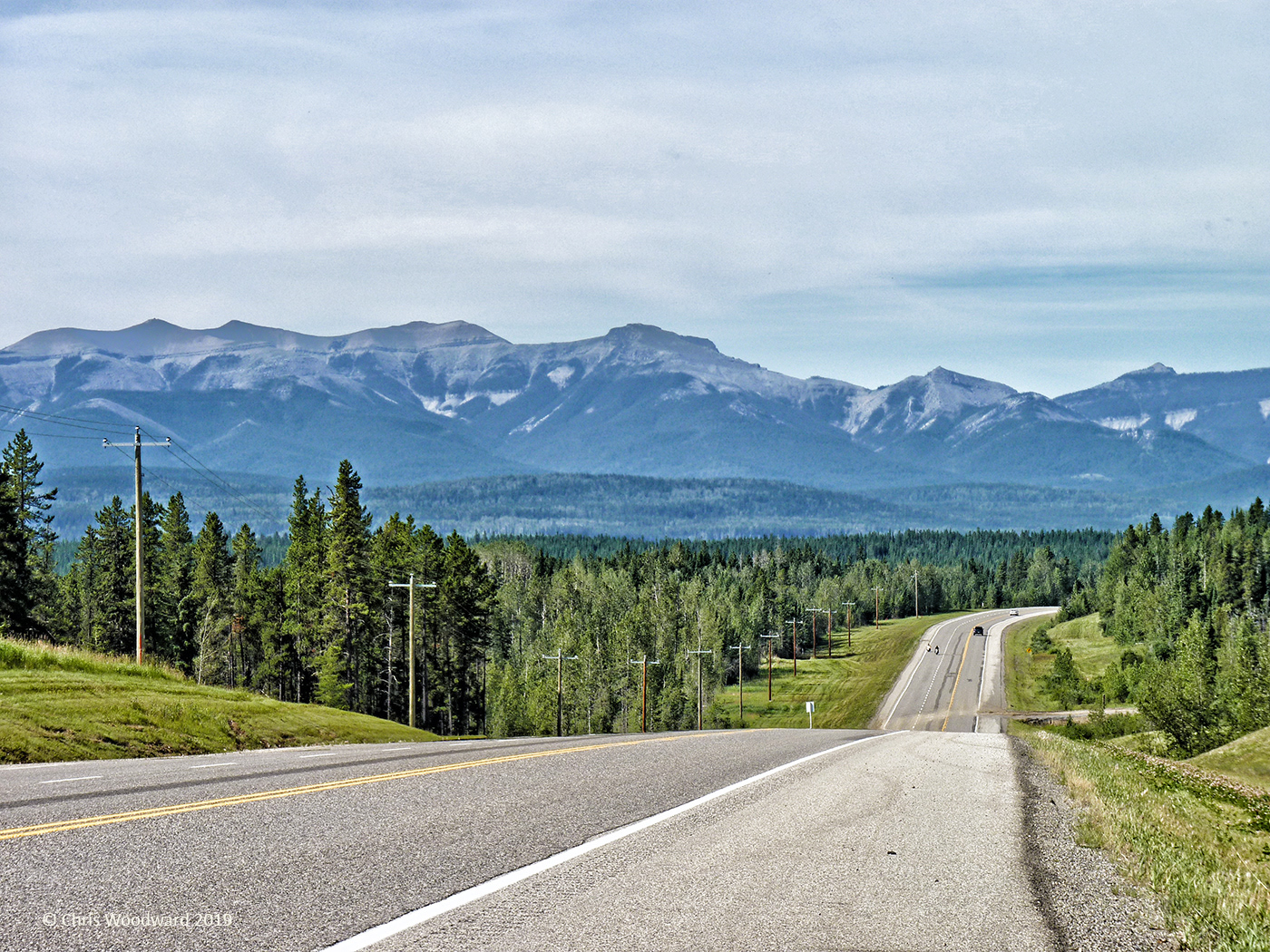 Approaching the Rockies, the roads defer to the geography.
I was lucky to travel with good weather and little wind, perfect for reflections on the lake.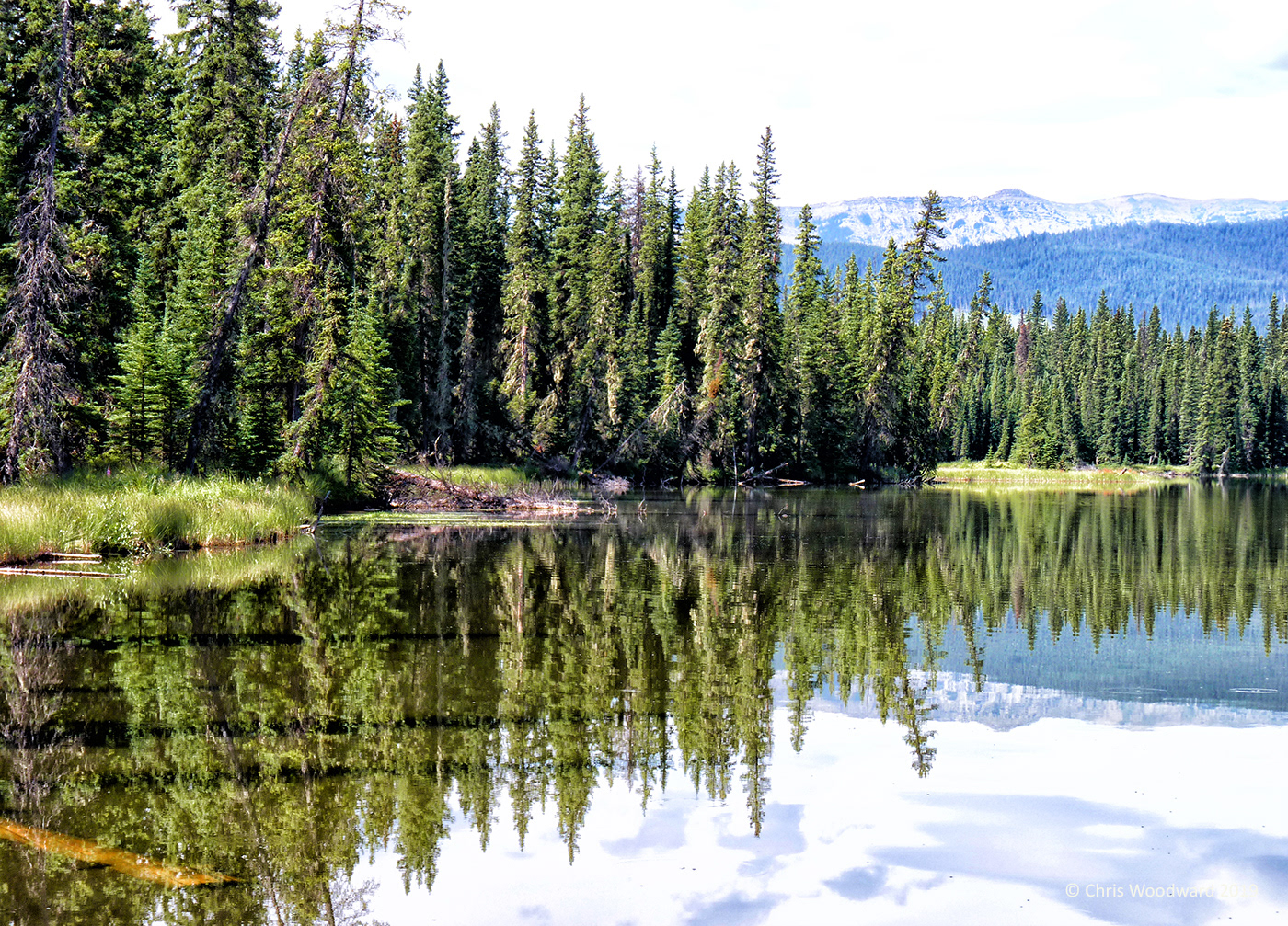 Along the way I discovered other unnamed lakes with mirror like reflections of trees and mountains.
The Rockies lie ahead. I have driven a circuit going north from Calgary to Rocky Mountain House and approaching the mountains through Nordegg and Saskatchewan River Crossing.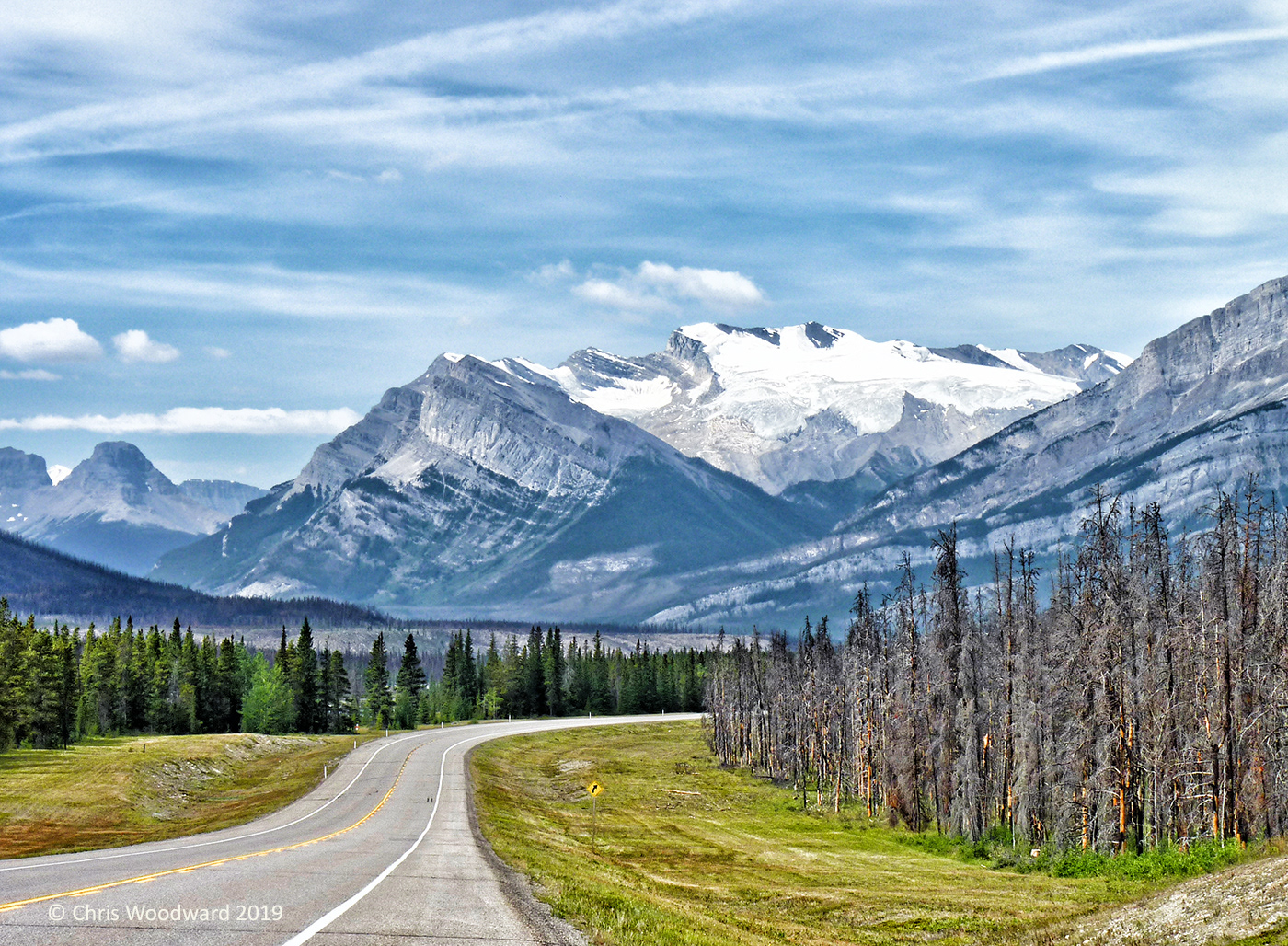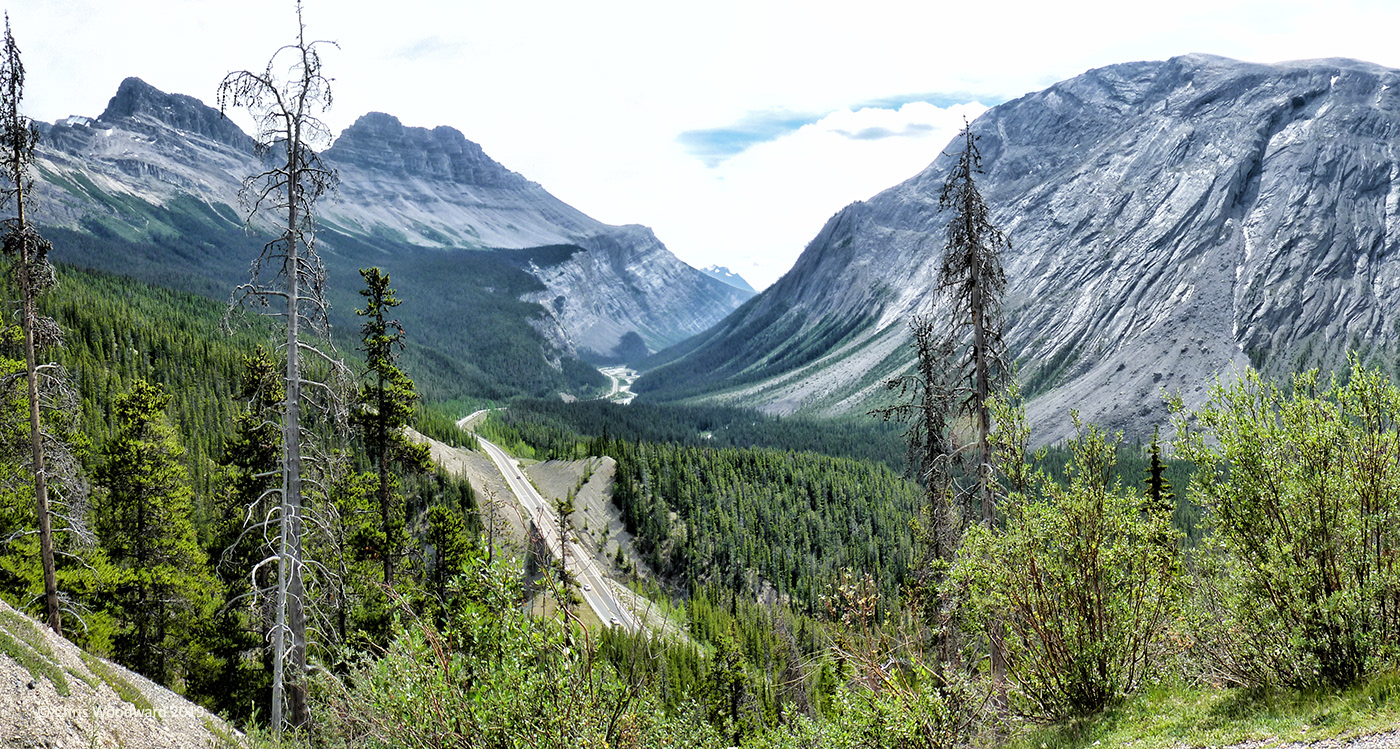 I join the "93" (Icefield Parkway) and take a detour north. Avalanche slopes abound.
The first sight of the Columbia Icefields is dramatic.
The Athabasca Glacier, source of the Athabasca River, is a major tourist attraction with bus trips onto the glacier.

A Hanging Glacier in the Columbia Icefield. The icefield above is estimated to be between 300 to 1,000 feet thick.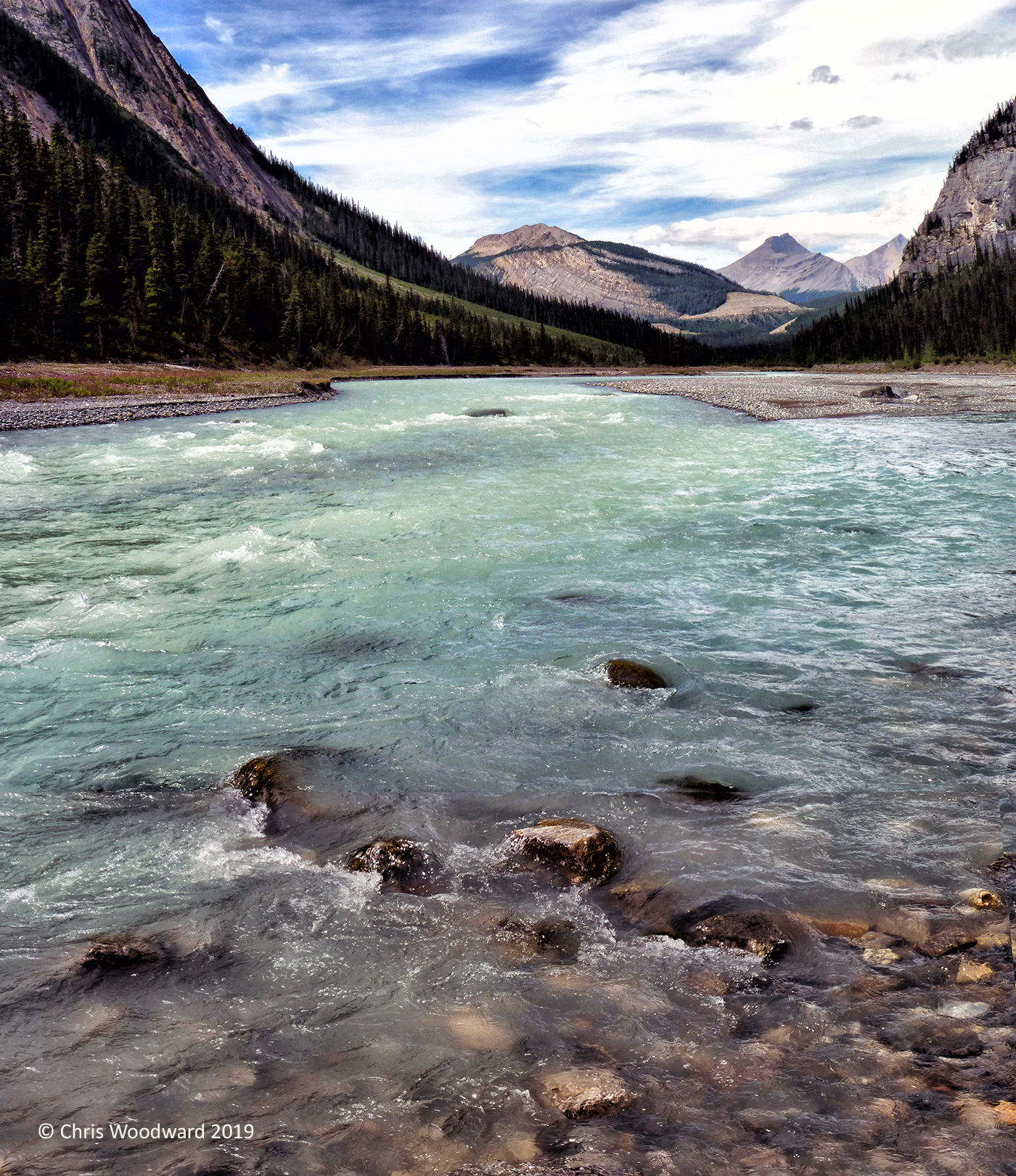 The Sunwapta River with its source near the Athabasca Glacier gets its turquoise colour from suspended rock "flour" from the glacier scraping the underlying rock.
I then travelled south on the "93". I have followers.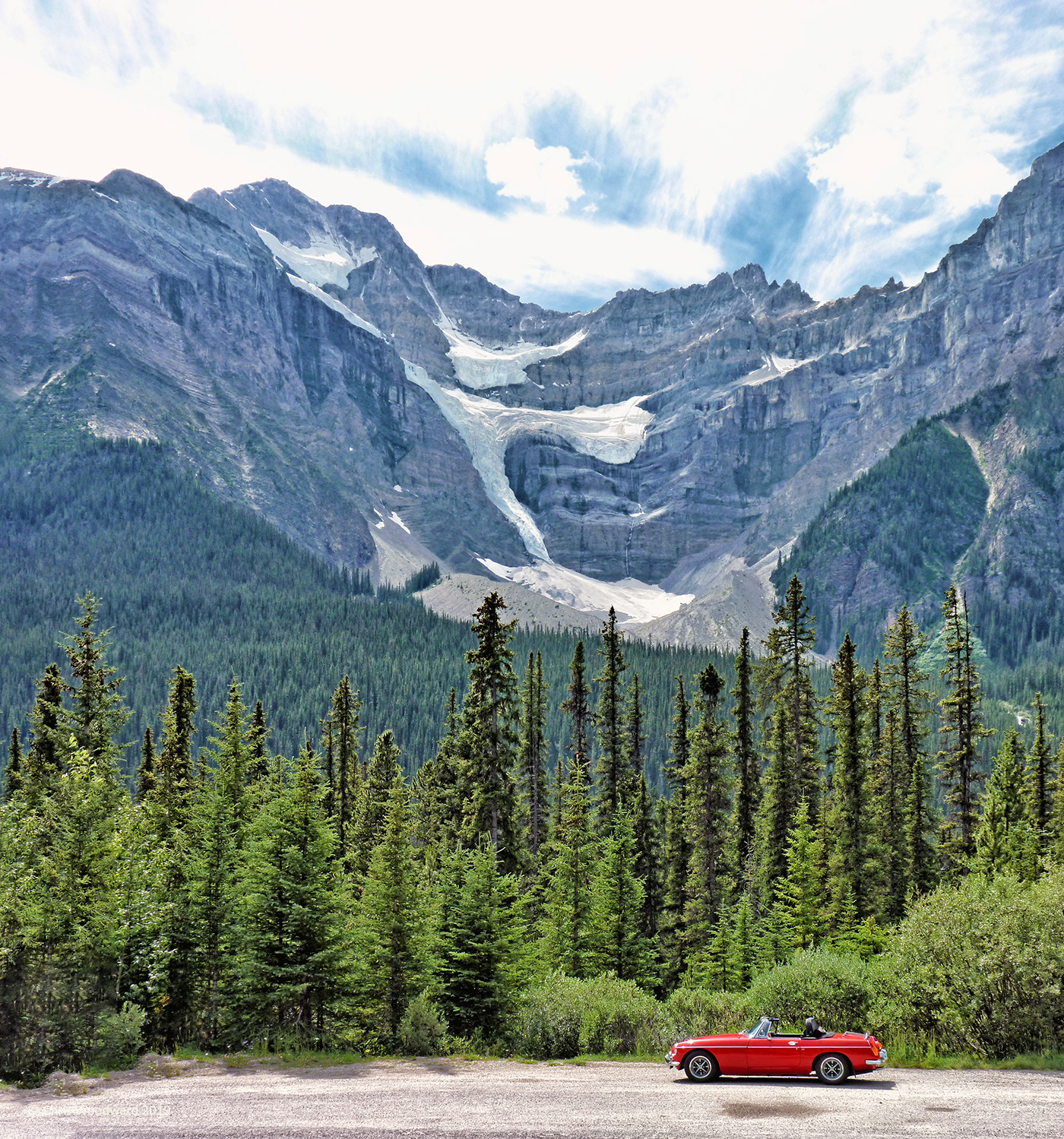 This is the Crowfoot Glacier, a typical "hanging" glacier.
Bow Glacier and Lake, source of the Bow River and much of southern Alberta's water supply.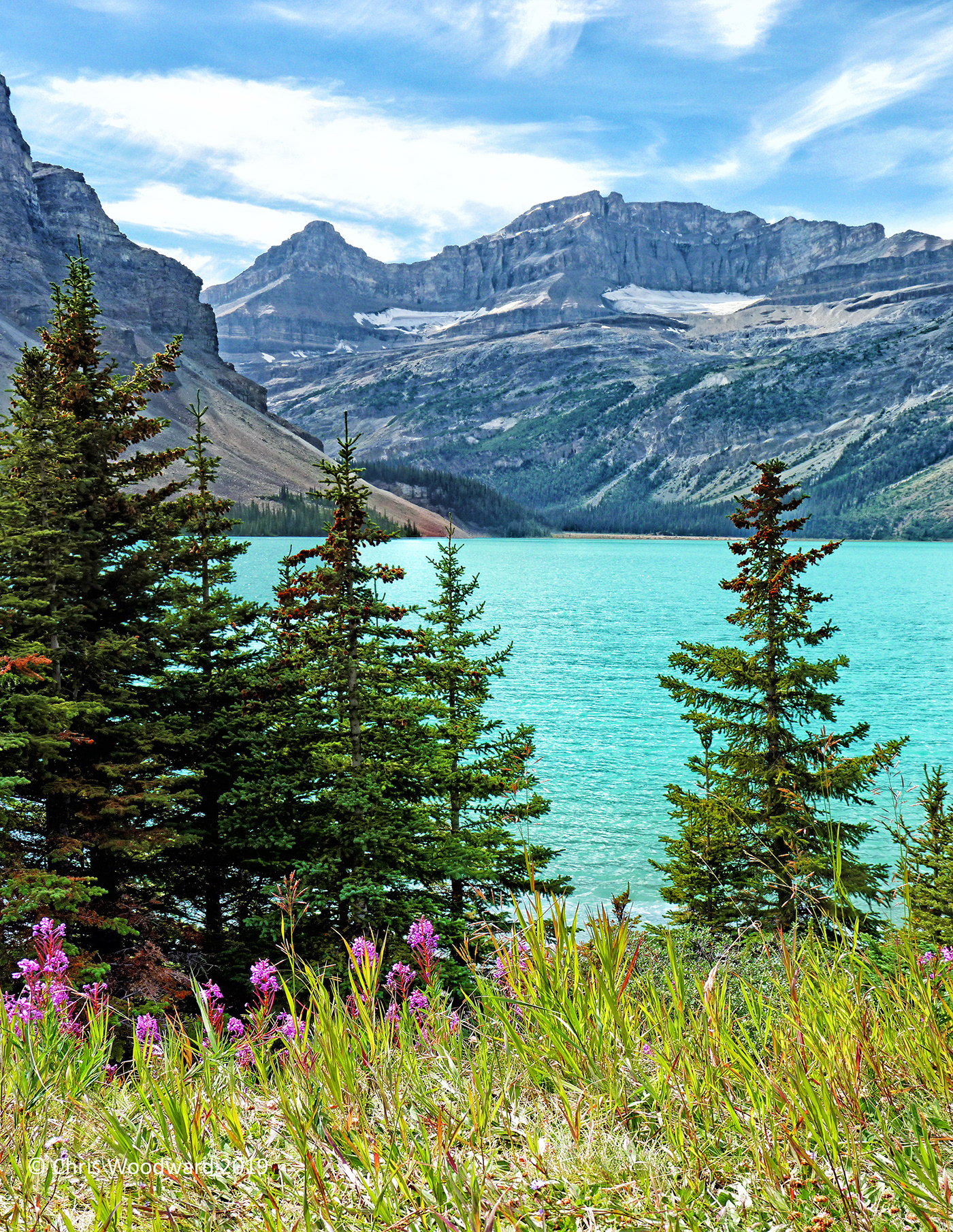 Num Ti Ja is a lodge at the edge of Bow lake.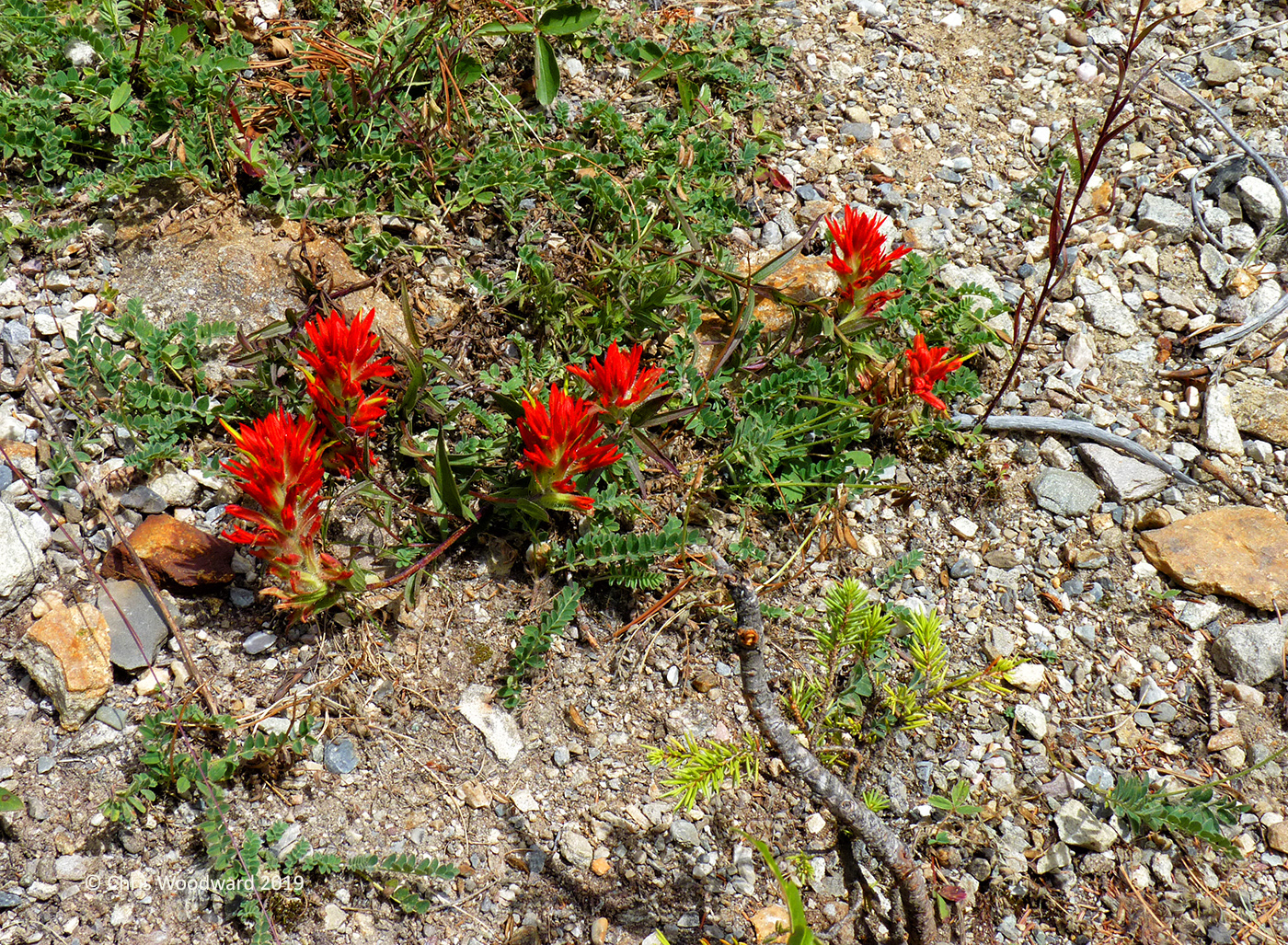 Common flowers by the roadside include Indian Paintbrush and...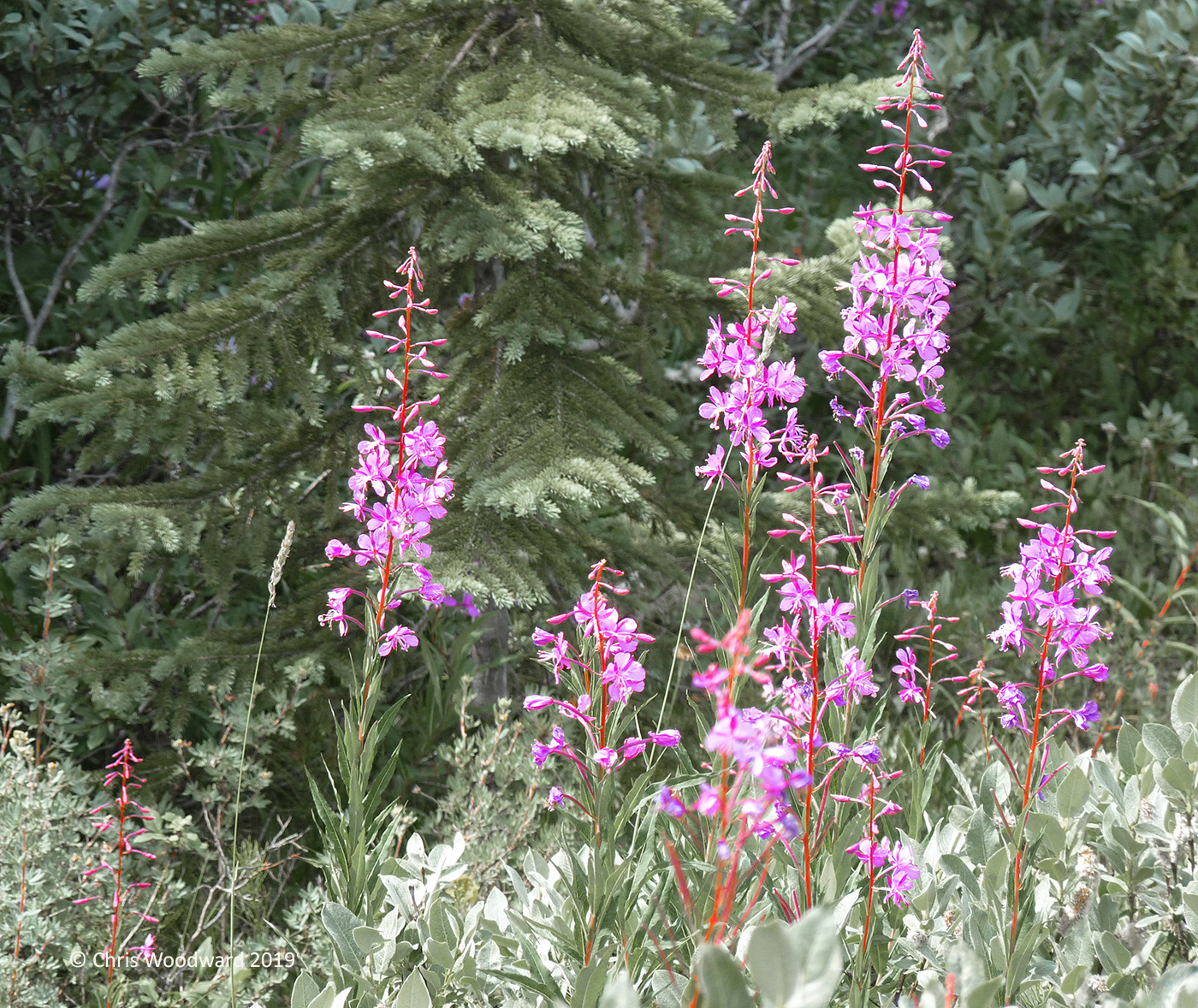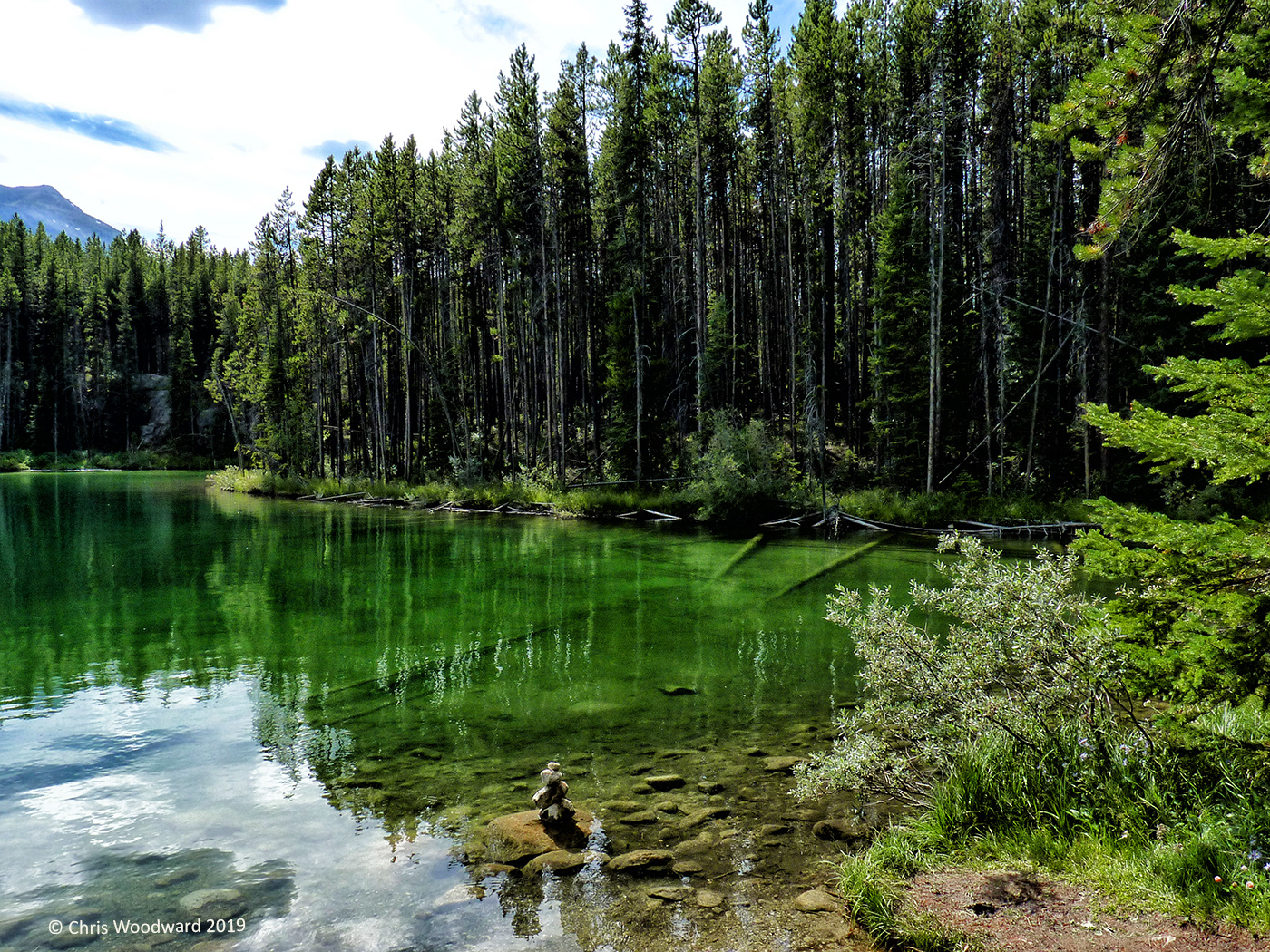 I arrive at peaceful Hector Lake near Lake Louise towards the end of the journey.

Following the Bow River out of the mountains, I arrive back in Calgary.
Thanks for following along!