Ushuaia is an Argentinian city in Tierra del Fuego. It is a cruise ship and industrial port, a tourist destination - and the southern most city in the world. 
Also cold and windy, even in summer. I see it as a black and white kind of a town, reflecting its harsh climate, with odd splashes of
colour
.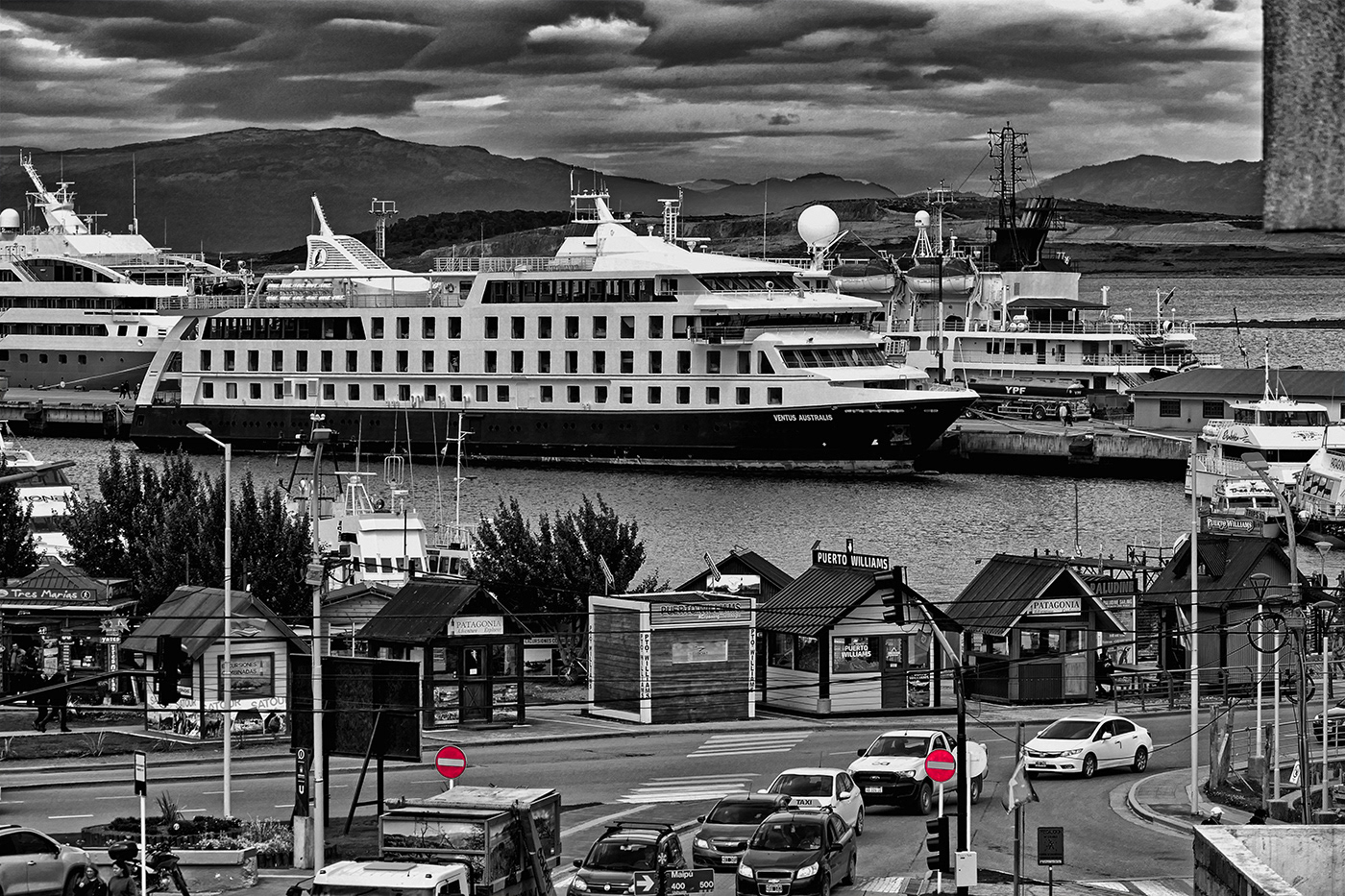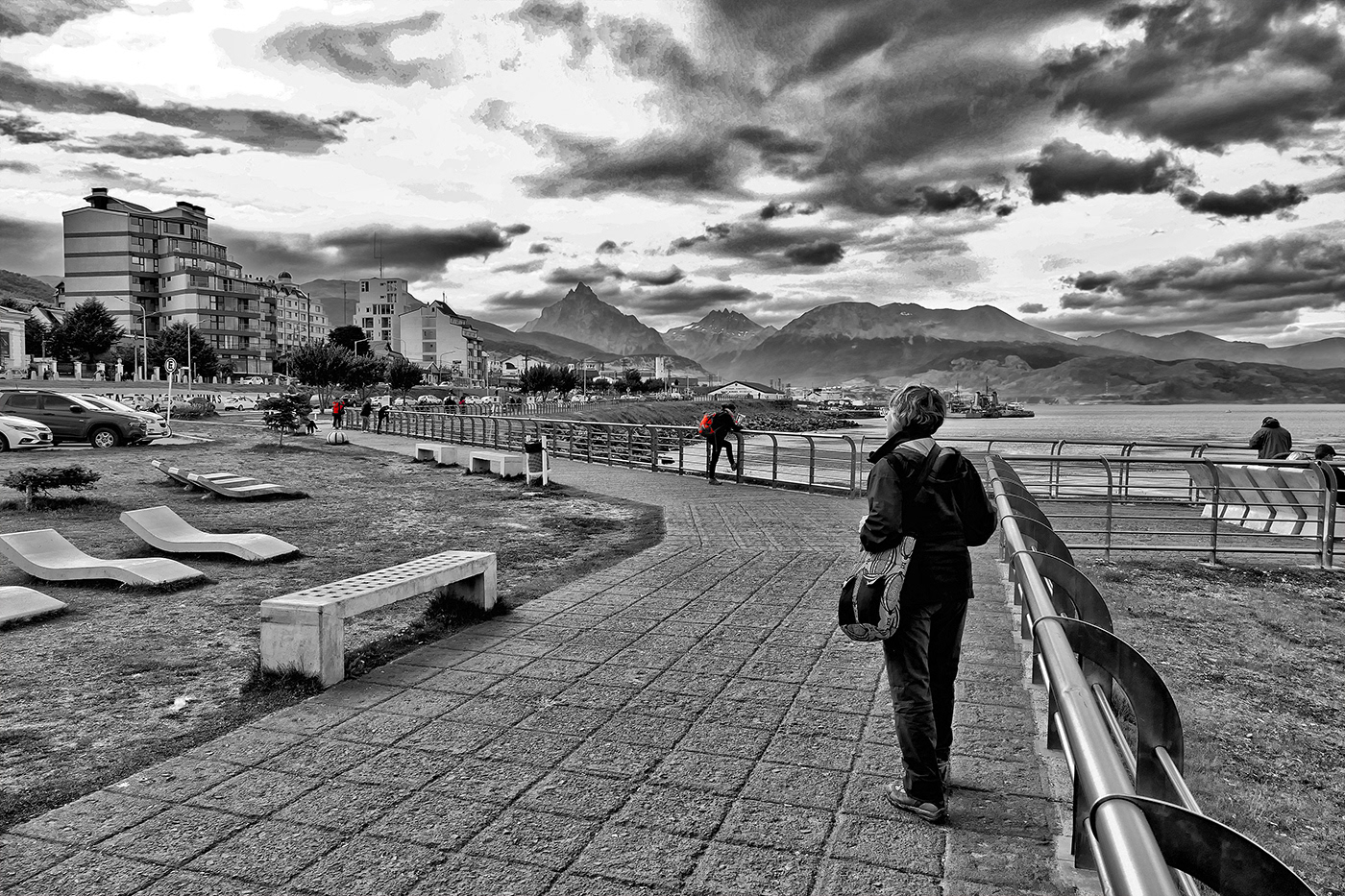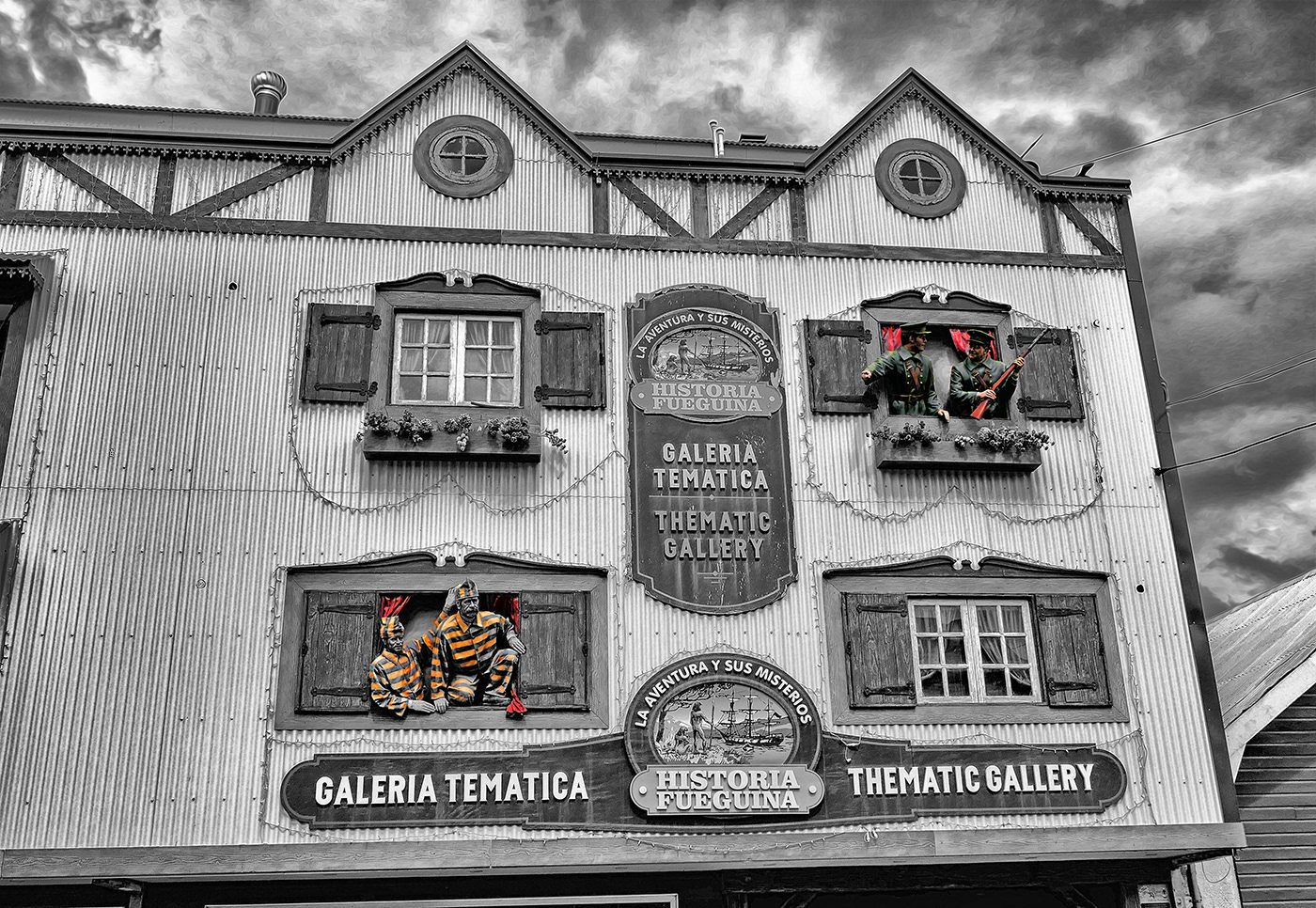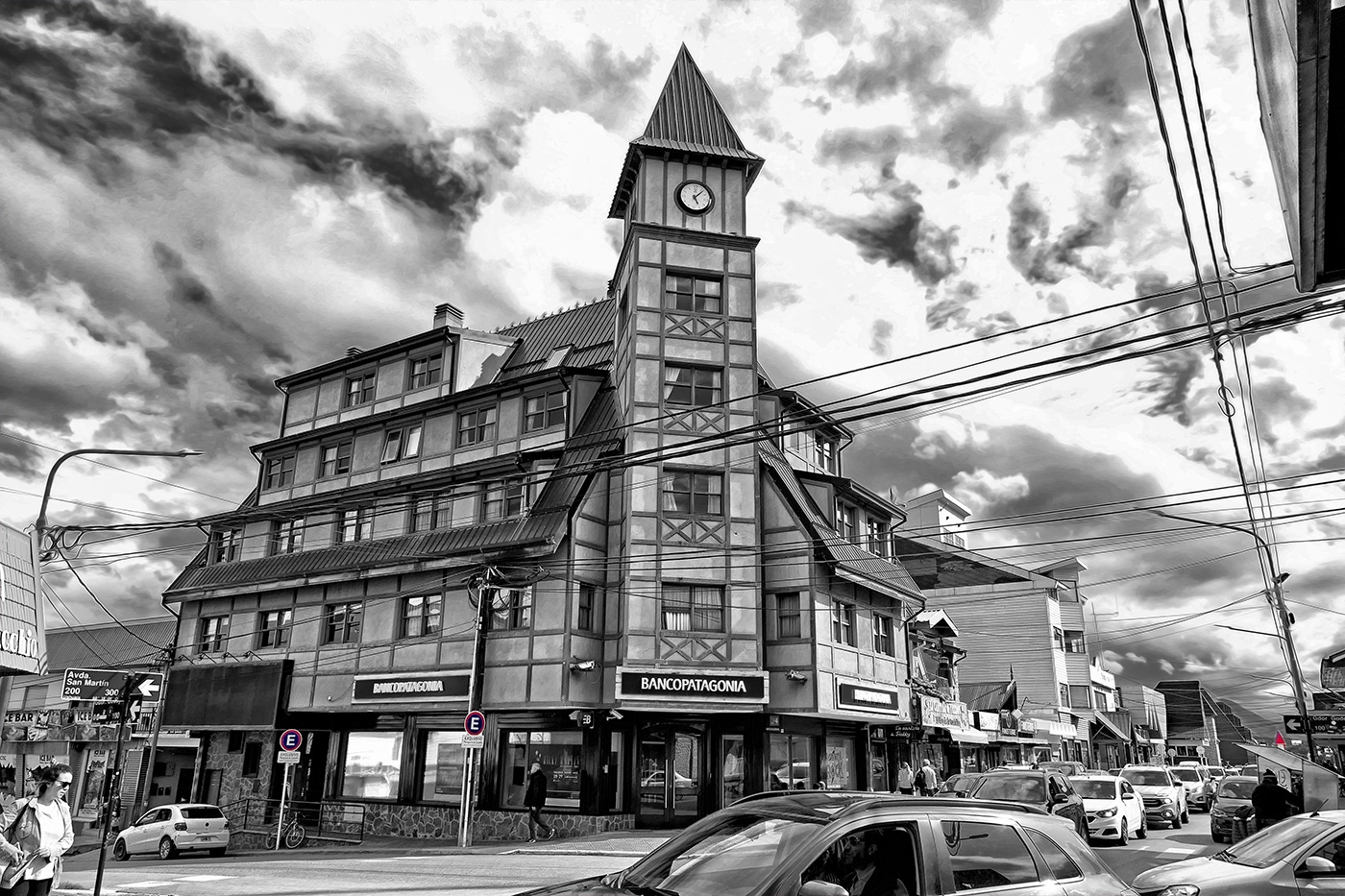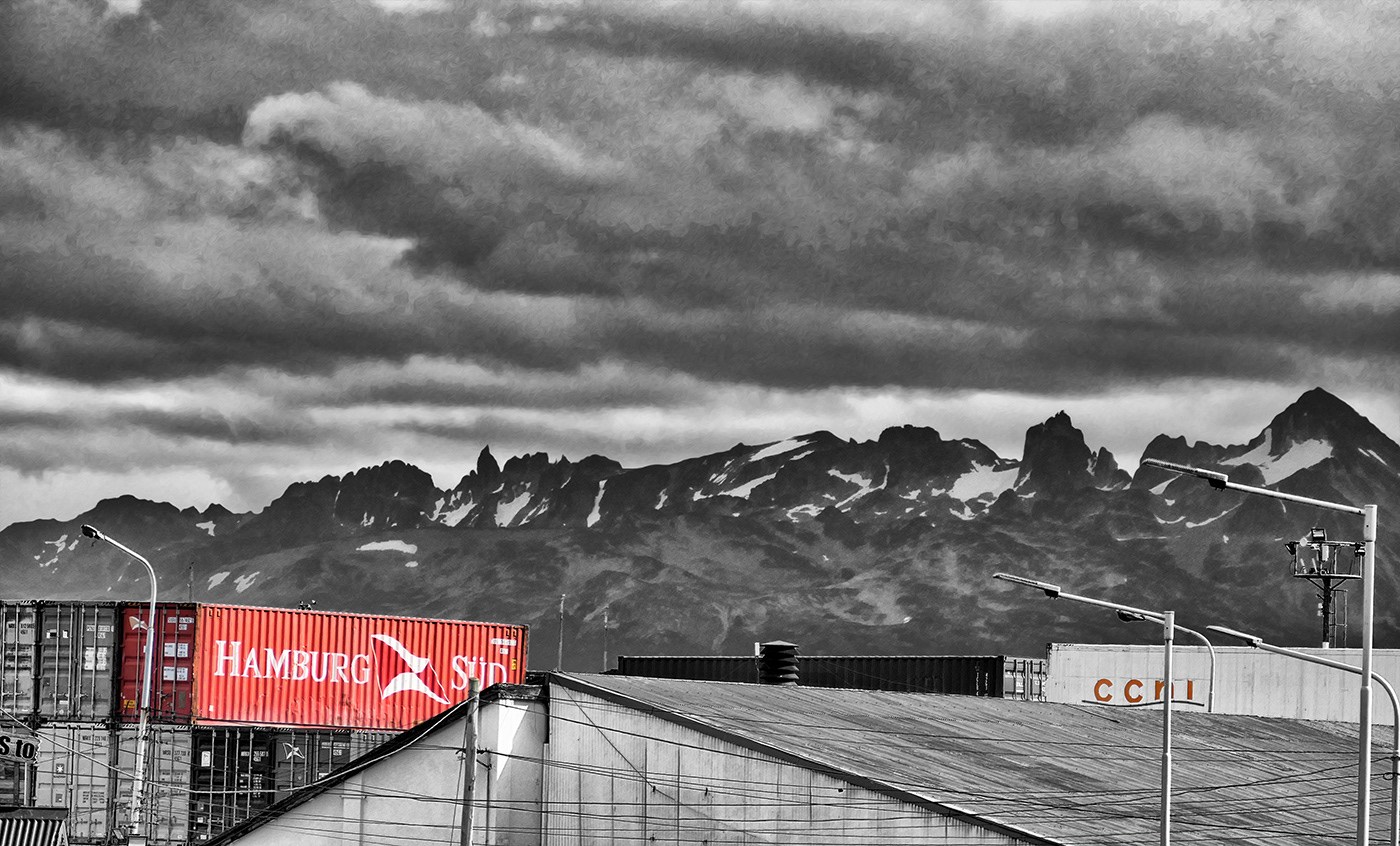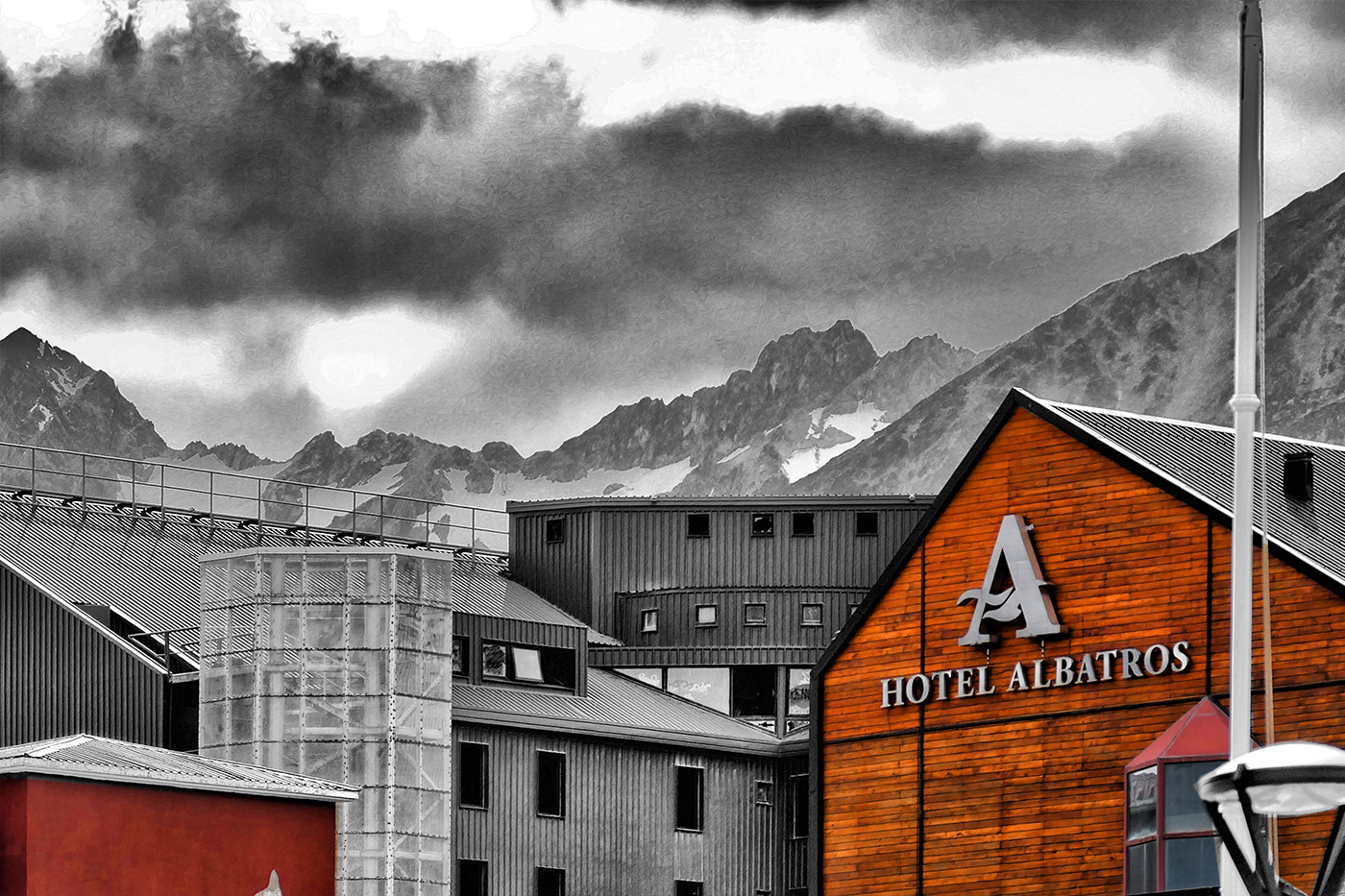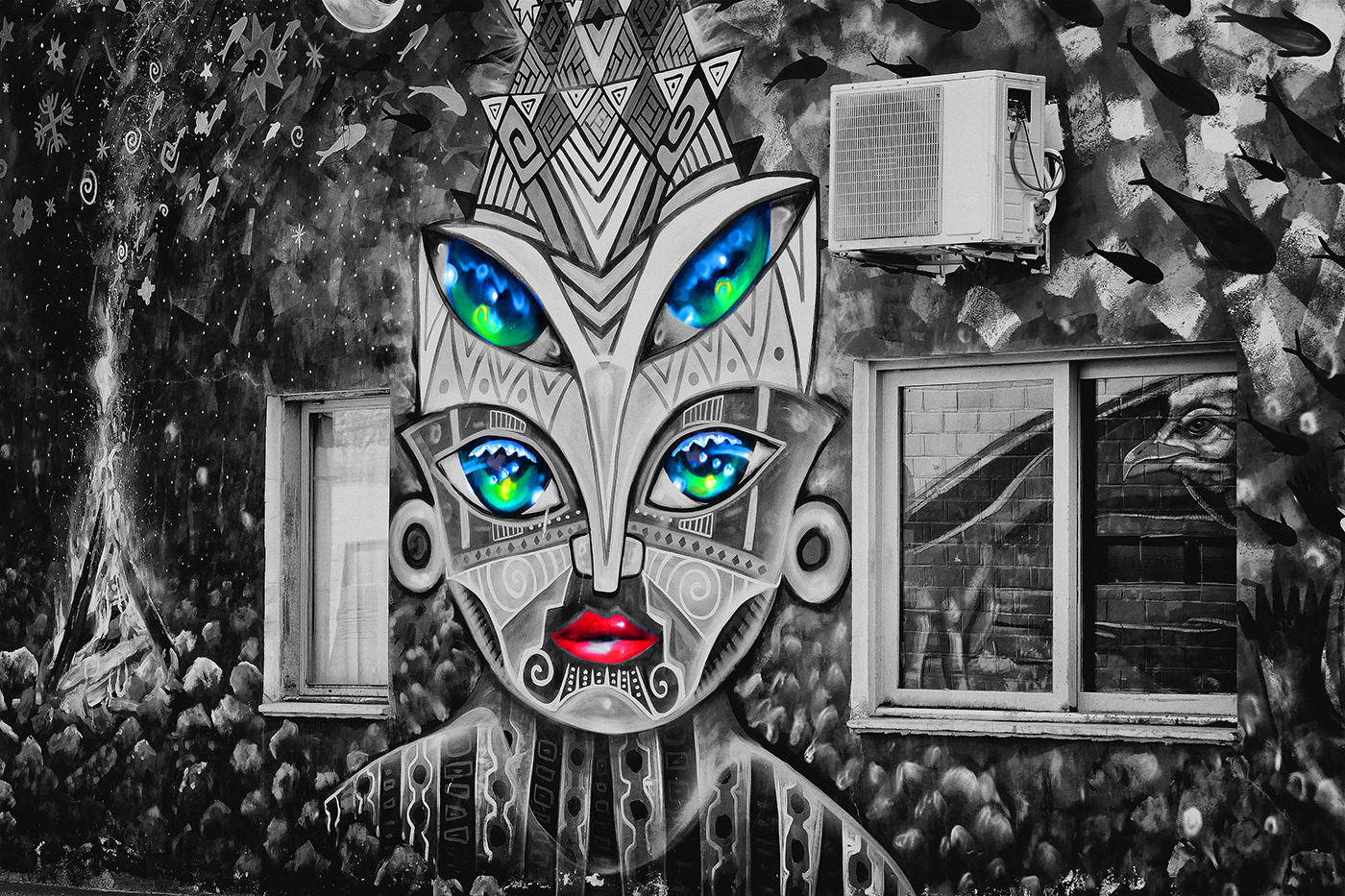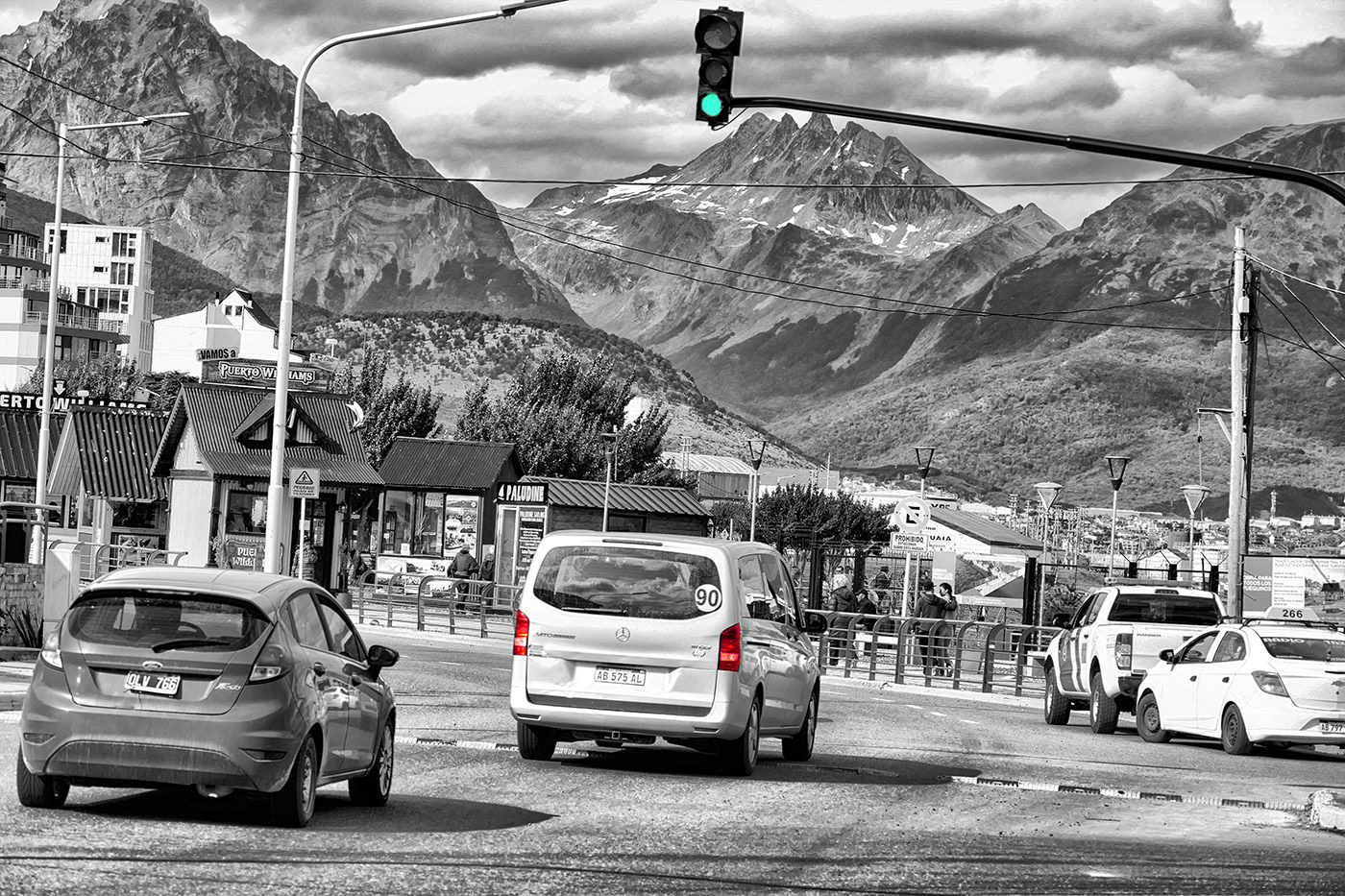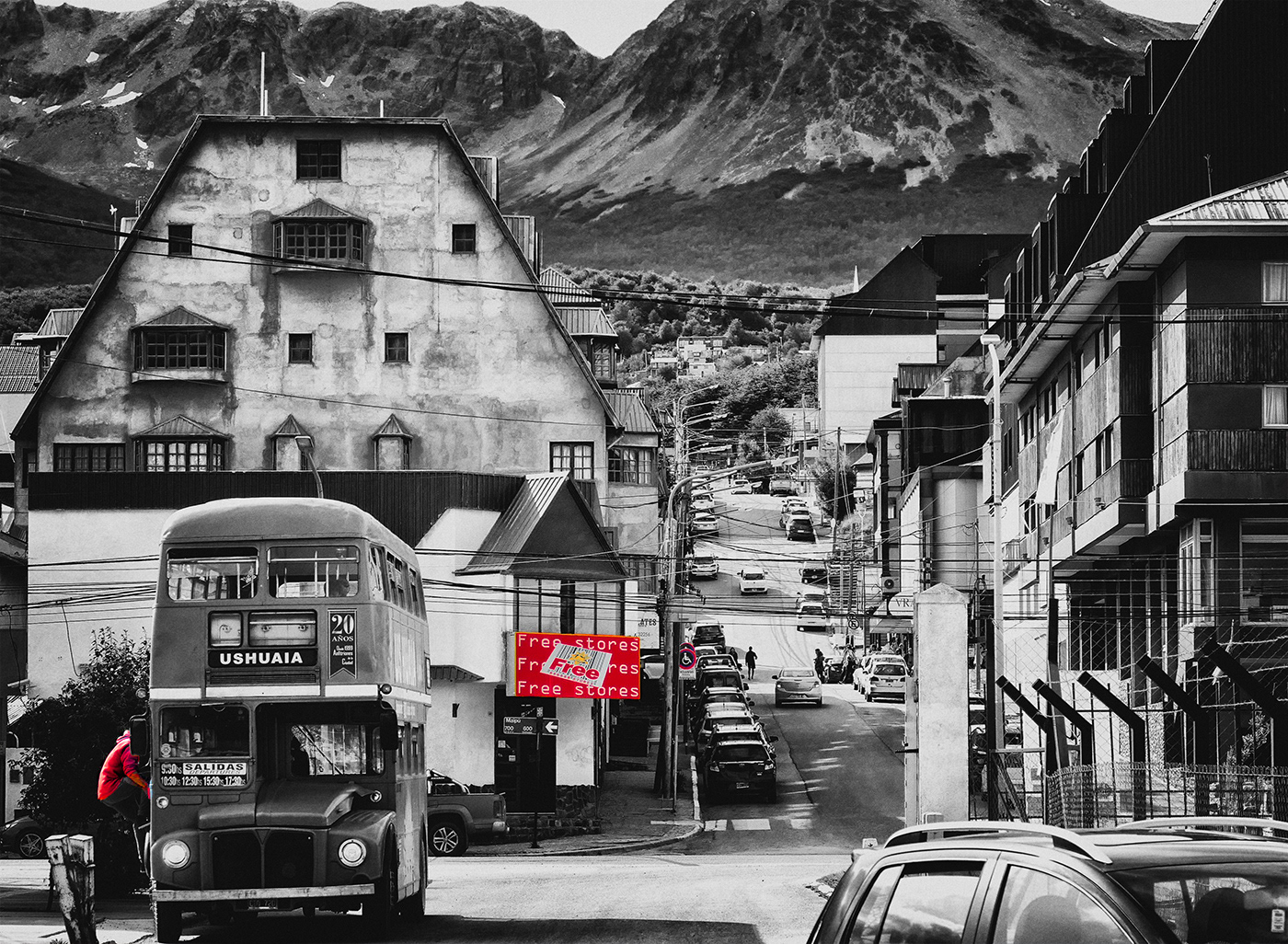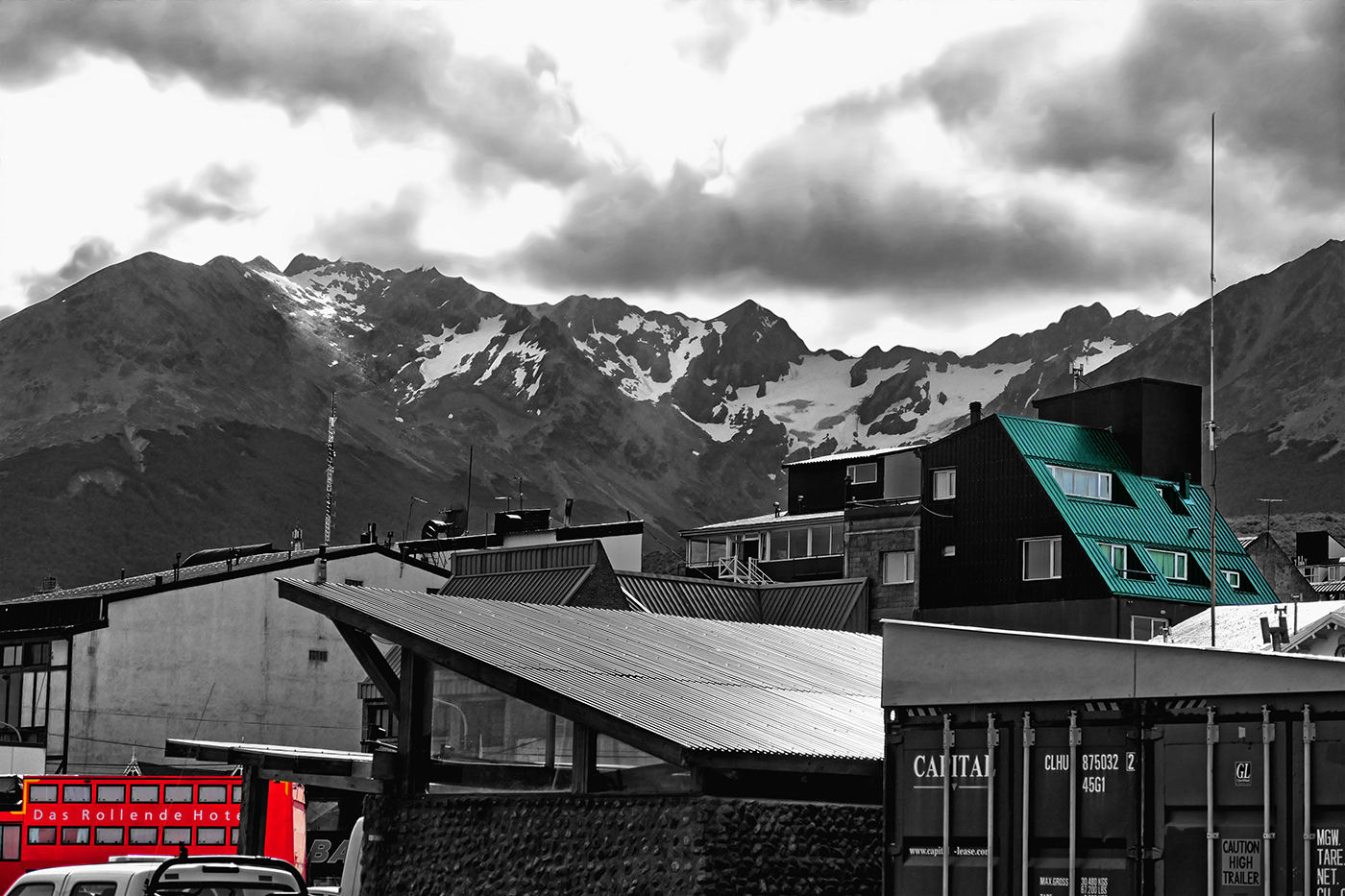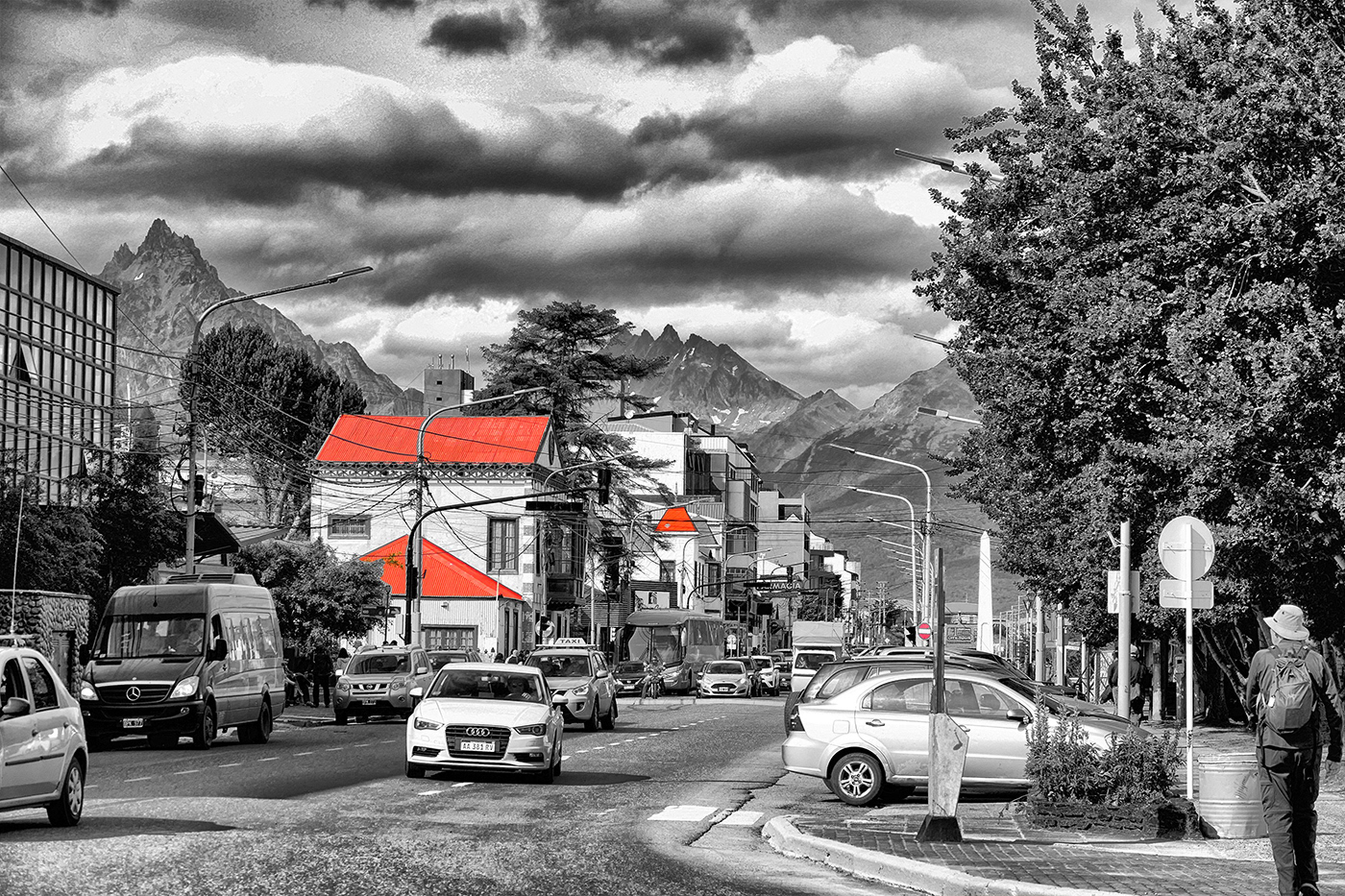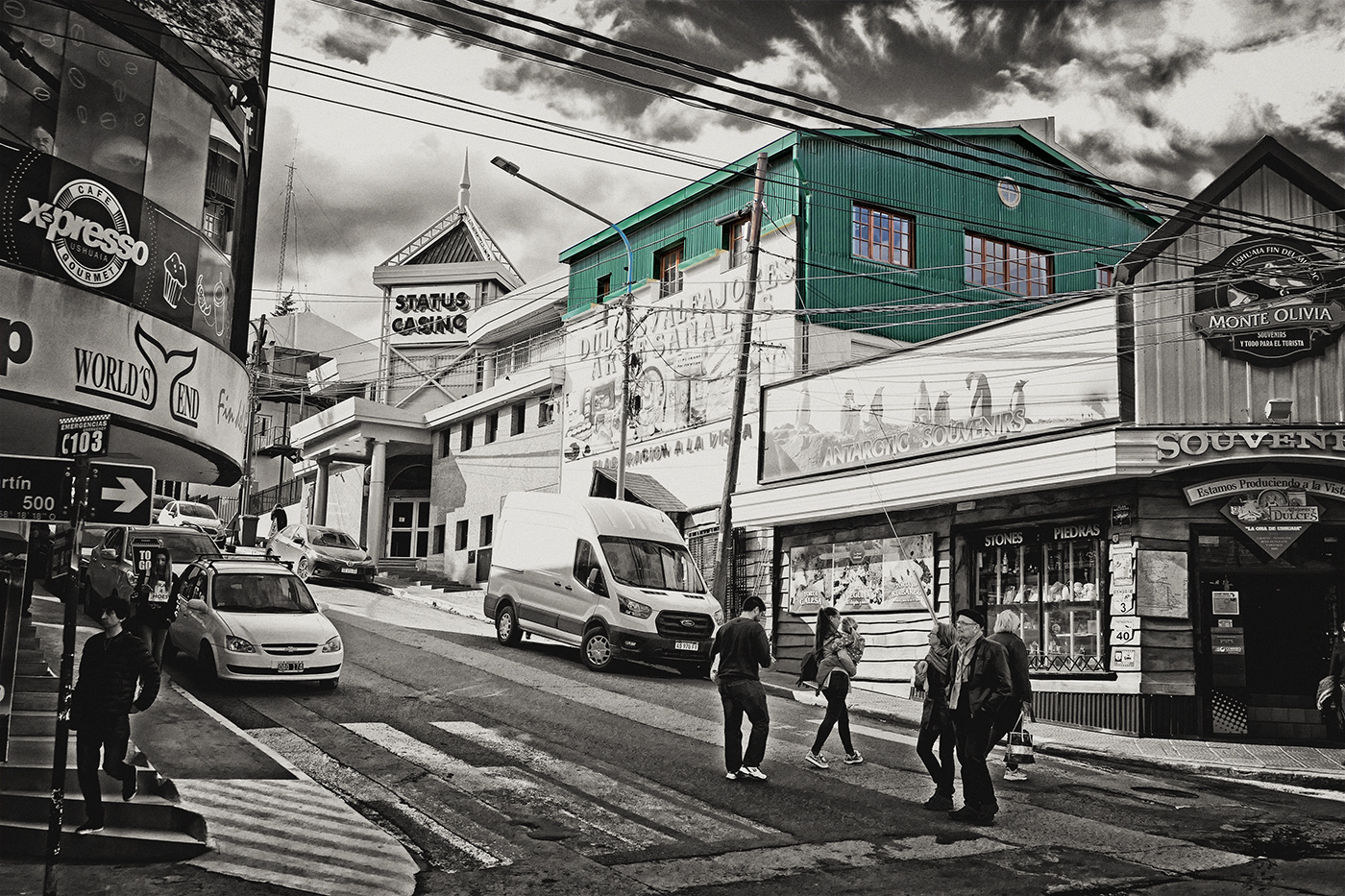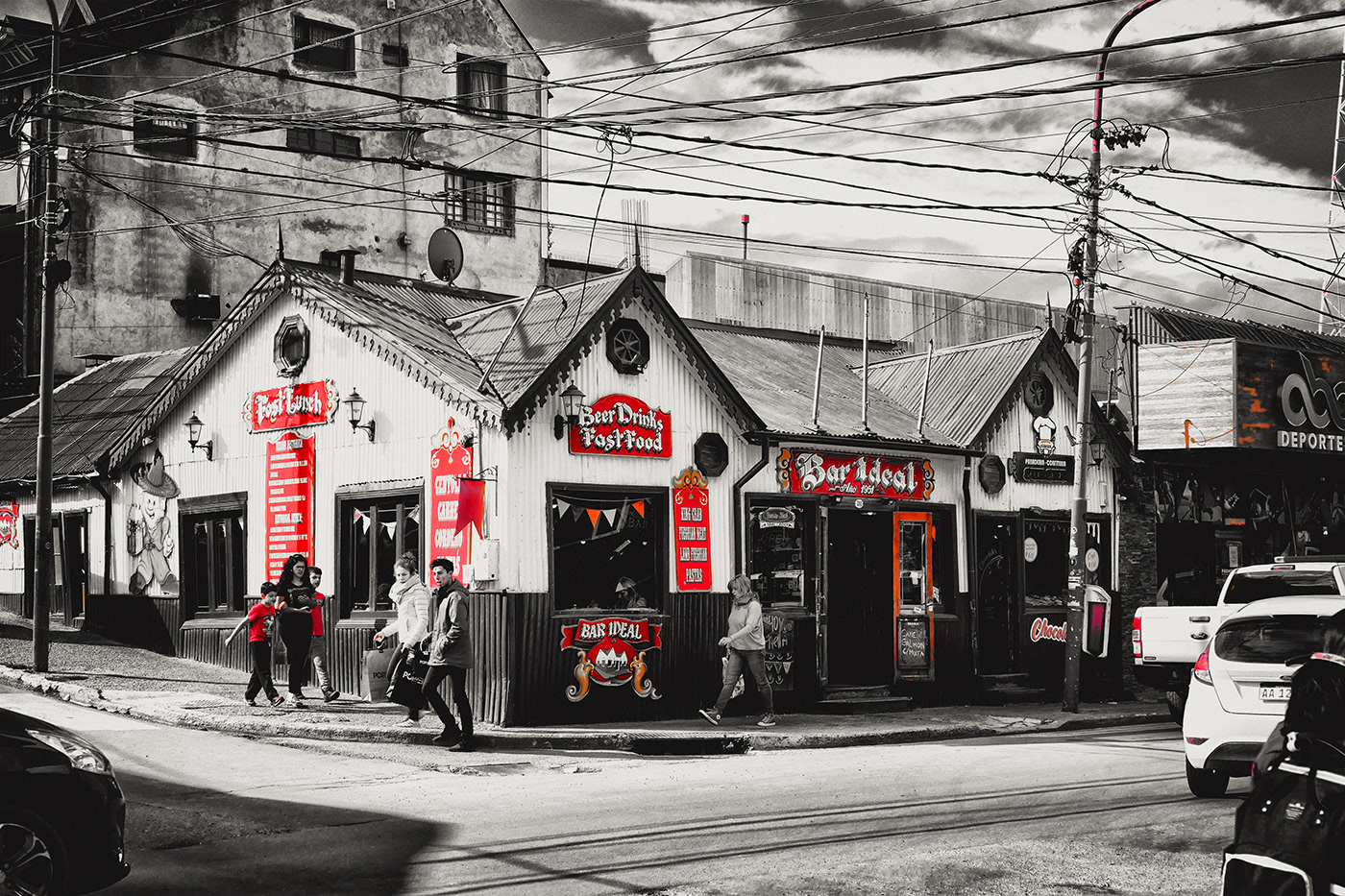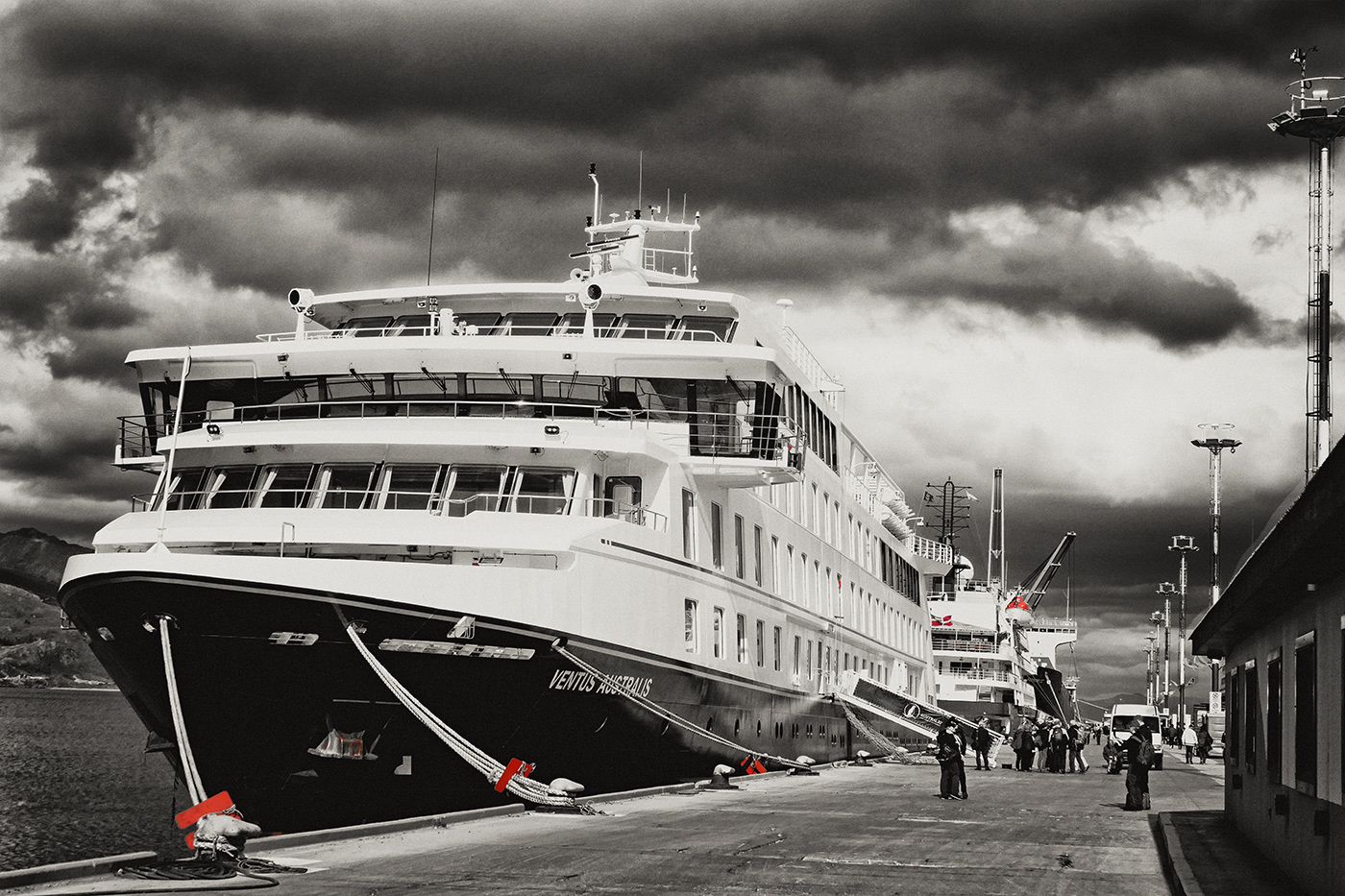 Thanks for viewing and your comments. Contact me through Behance messages if you would like a canvas or paper print of any image posted. All images are subject to copyright.